Norris could see Hamilton 'was not driving perfectly'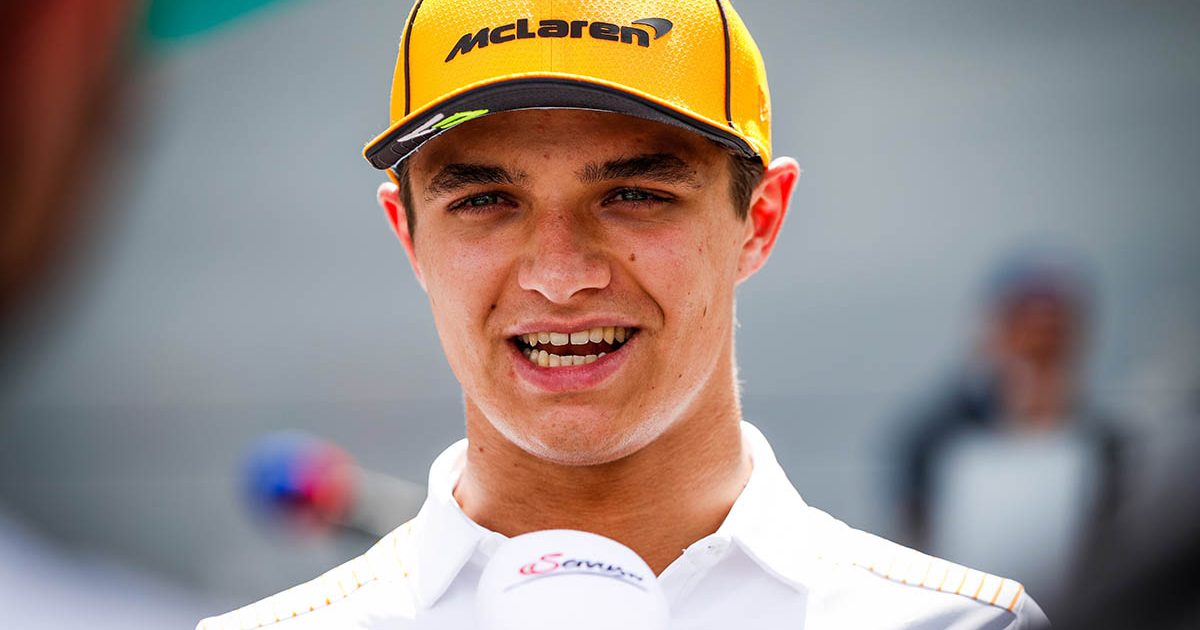 Fighting Lewis Hamilton not once but twice at the Austrian GP, Lando Norris came out tops but acknowledged his compatriot wasn't "driving perfectly".
Starting the second race at the Red Bull Ring from P2 on the grid, a career-best qualifying, Norris held the Mercedes driver at bay in the opening stint, a move that helped set up Max Verstappen for the win.
Although Hamilton dogged Norris lap after lap, seeking a way through, he struggled for almost 20 laps before finally passing.
However, that wasn't the end of their battle.
With Hamilton's W12 suffering damage on the Turn 10 kerbs, he was a sitting duck for Norris late in the race with the McLaren driver storming past to take the final podium position.
Hamilton was impressed with Norris' performance on the day, he was a "great driver".
Asked about their battle in the post-race press conference, Norris said: "I mean it was tough, it wasn't easy like the whole if the first stint I think both Mercs were quicker than me which was not a surprise, something I was expecting but to hold them off as well as we did was a little bit of a surprise and for that long into the race.
"But it was like it was the first time I've really raced against him and you know you get to learn how he drives and how he races as well as learning from Valtteri and how he approaches things and when there are risks taken and things like that.
"Like, as much as I appreciate the kind words it's not like he was driving perfectly. There were still times he ran wide out of Turn 1 or made a mistake in Turn 3."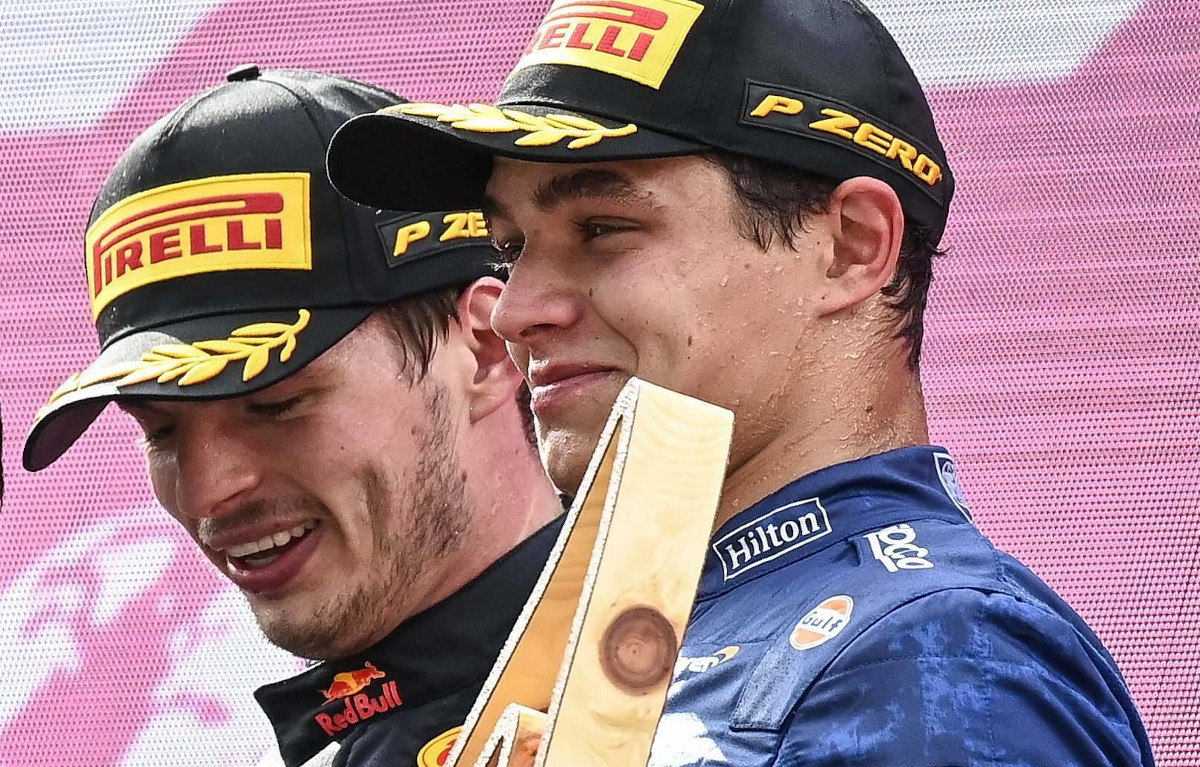 Get the Lando Norris look with the official Formula 1 store
Norris was happy to fight the Mercedes on Sunday, something he doesn't get to do all that often.
"It's not like they're not raceable; you kind of get there and when you have the car to perform and do well, you realise you have a chance against them," he added.
"It's hard to ever say that until you're actually racing against them and your car's there and you're going head-to-head. Normally, they're way too far ahead of me.
"It was cool, it's a good feeling to race against not just Lewis but Valtteri as well and Max and Sergio, to be in that pack and say we're fighting for a podium because our pace is just that good, was a really good feeling."
Follow us on Twitter @Planet_F1 and like our Facebook page.