Norris: 'Everyone is jealous of Hamilton's wins'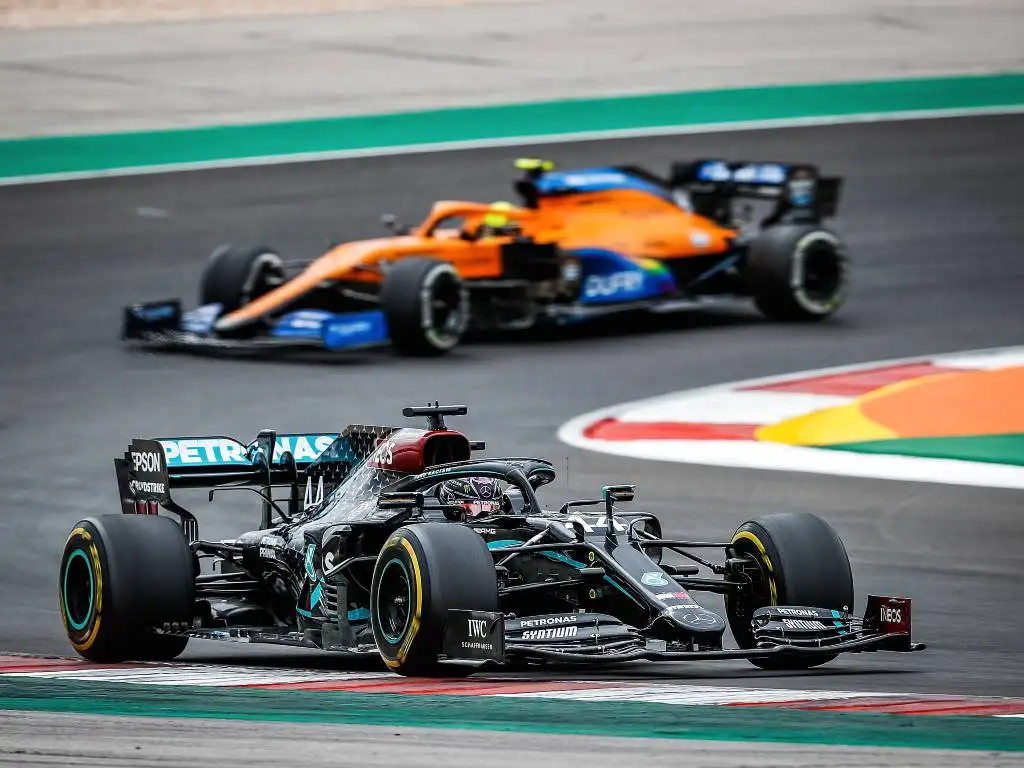 Lando Norris has claimed "everyone is jealous" of Lewis Hamilton – and the McLaren driver would "love" the chance to be the World Champion's team-mate.
Norris, who will celebrate his 21st birthday on Friday practice day for the Turkish Grand Prix, recently felt compelled to send Hamilton a message of apology after making "stupid and careless" public remarks about his fellow Briton's achievements and also Lance Stroll.
In originally playing down Hamilton's record-breaking accomplishment of 93 F1 race wins, Norris had said the Mercedes man "has to beat one or two other drivers, that's it" and that "it doesn't mean anything to me, really – he's in a car which should win every race, basically".
But Norris says he would like to be one of those other drivers Hamilton has to beat – although he stopped short of predicting and betting on Android, he would come out on top in a straight head-to-head fight between the pair in the same machinery.
Asked during an interview with Brazilian website UOL who would win between he and Hamilton in the same car, Norris said: "It's something I can't answer until it happens.
"I'm sure every driver on the grid wants to do the same thing because everyone knows Lewis is probably one of the best drivers of all time in F1.
"And everyone is jealous of his position, winning all these races. It's the position everyone wants to be in.
"But it's not something that can be answered. I'm sure some will say 'me, of course'. But I'm not that kind of over-confident guy. One day, maybe, we'll find out. I would love for that to happen."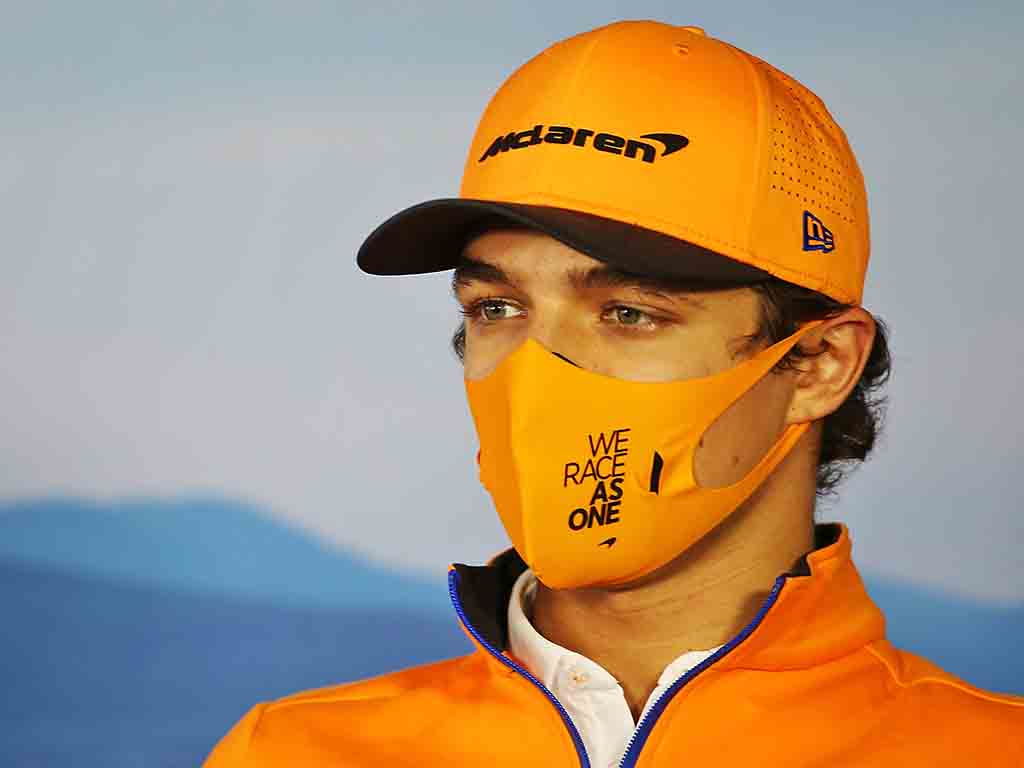 Get your hands on the official McLaren 2020 collection via the Formula 1 store
Norris was keen to stress that his comments about other drivers, such as his radio message criticising Stroll following their collision during the Portuguese Grand Prix, are not a true reflection of his character.
"I feel like I try to be a nice person and do the right things," he said.
"I get angry, as everyone else gets. My radio message [about Stroll] was the emotion of wanting to do well and score points for the team and someone goes there and ruins it.
"Of course I get angry and say the things I said. I understood that people were angry with me, but I'm sure everyone gets angry with someone else.
"Just because I talked on TV, people make comments and pretend they are superheroes who would never say something like that. And we know that's a lie.
"People always think we are heroes in F1 and maybe some are. But I'm just a normal guy who gets mad when someone ruins my race and gets angry when people make comments that you wouldn't want them to do.
"Sunday at the Portuguese GP was one of those days, when I was reading the comments. When I spoke, my idea wasn't to be negative, I didn't want to hurt anyone. It was my opinion.
"Sometimes when you speak, you don't think how people will interpret it. It wasn't my intention. I'm a nice guy – I try to be a nice guy – and don't want to direct hatred towards anyone. I may be angry with someone but I wish nothing bad for anyone."
Follow us on Twitter @Planet_F1, like our Facebook page and join us on Instagram!