Lando Norris: McLaren car suited Daniel Ricciardo more than me
Having said recently he feels the MCL36 gives him "the opposite" of what he wants, Lando Norris believes the car originally suited Daniel Ricciardo "a lot more" than him.
And yet the Briton is 57 points ahead of his McLaren team-mate in the World Championship standings.
Despite his struggles with the car, and the fact McLaren are four points behind fourth-placed Alpine in the Constructors' table, Norris is still the highest-ranked driver outside of the Red Bull, Ferrari and Mercedes teams.
That was also a status he held last year, when Ricciardo finished 45 points behind him over the course of the 22-race campaign.
Now, with the 2022 campaign about to resume after the summer break, the disparity is even more marked – and that is despite Norris claiming the McLaren MCL36 was a better fit for the Australian than himself when it first appeared on track.
"We drive in different ways," said the 22-year-old during the latest edition of the Beyond the Grid podcast. "And therefore what we request on the car is quite different.
"There have been things saying 'well he (Ricciardo) doesn't suit the car' and all of that stuff. And everyone thinks I do suit the car and the car's made around me and all of that stuff. But it couldn't be more untrue.
"Not that I hate driving the car I'm driving now. But it's very unsuited to my driving style.
"And I'll say in the beginning of the year it suited Daniel a lot more than me in terms of how you had to drive it. And that's something I really struggled with in the beginning of the season and I'm coping with, or adapted to, a lot more now. And let's say more well suited to it.
"But it's far from a car I would want in an ideal world and say 'if I want to go and do the best lap possible and give me that car to do so', it's definitely not the car I have now.
"So there are big differences, I would say, at times, sometimes more similar. But what we want from the car and how we drive it, it is quite different."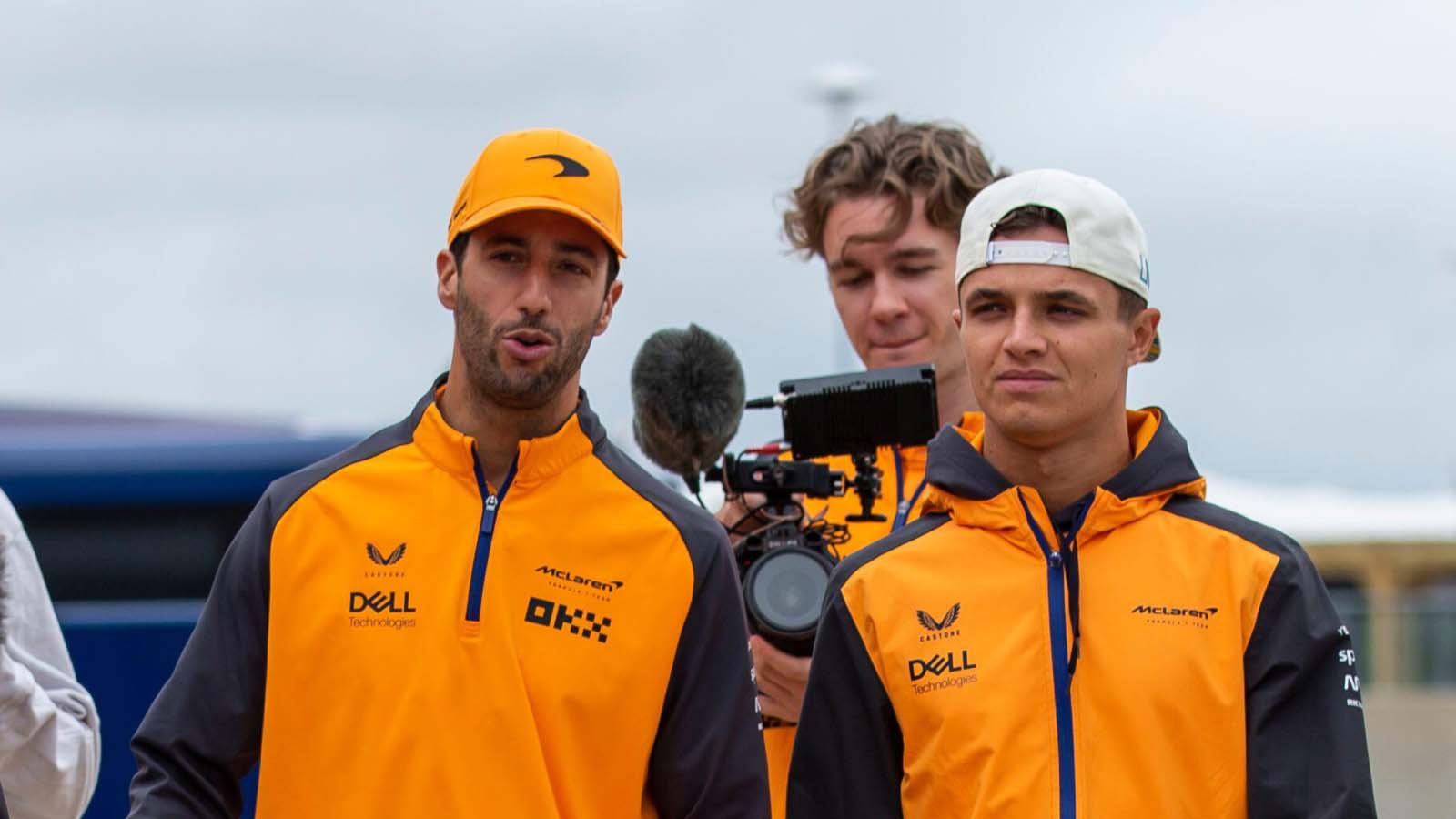 Asked whether the car had been adapted to him over time or vice versa, Norris suggested it was the latter scenario.
"I've had to adapt a lot more to the car," he added. "There's not a lot the team can do for me, in terms of car – they just make it as quick as possible.
"Like all round, it's not like 'Lando said this and we're just gonna do that'. So I request things and I say the direction I want to go in.
"By no means is it anywhere near more adapted to me than to him. I feel like I'm driving a pretty similar car in terms of characteristics as the car I drove in my first year of Formula 1.
"It's changed in little ways, but nothing I would say now is more adapted to me than it was in my first year of racing."
Norris' comments came before McLaren announced that Daniel Ricciardo would be leaving the team at the end of the 2022 season.