Norris believes McLaren are 'behind Alfa Romeo'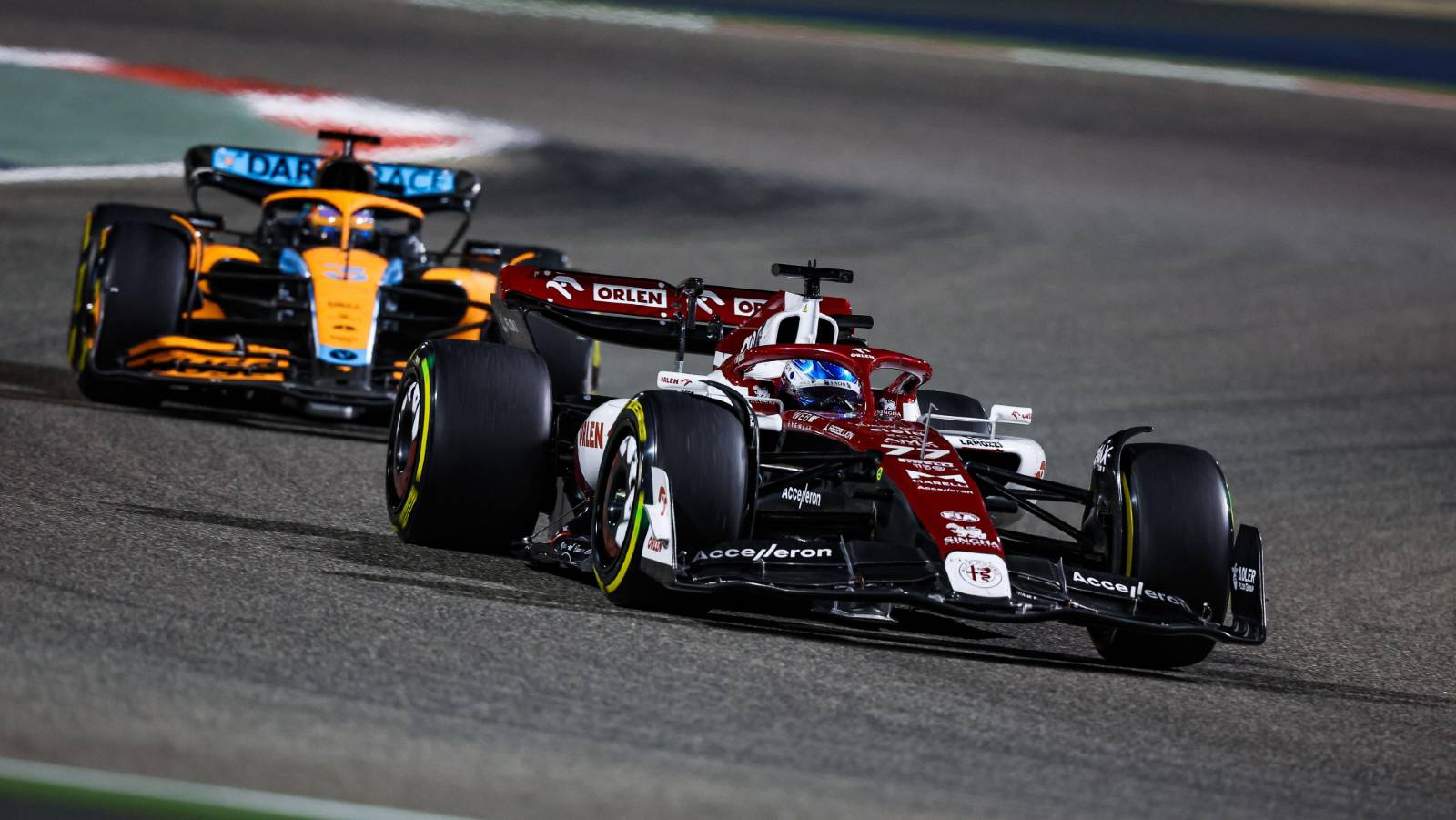 Lando Norris has given his assessment of where McLaren stand in the current F1 pecking order – and believes they are behind Alfa Romeo.
McLaren's performance has been one of the least predictable aspects of the season so far, up and down like a yo-yo across the first five races.
Hopes were high after the unofficial Barcelona test. Then they suffered a nightmare official test in Bahrain due to brake problems and Daniel Ricciardo suffering from Covid, and McLaren finished 14th and 15th at the season-opening grand prix.
After that, things picked up for Norris in particular, finishing P7, P5 and an excellent P3 at Imola. But the Miami Grand Prix represented another step backwards as no further points were added to the tally, Norris crashing out after a clash with Pierre Gasly while Ricciardo finished 13th.
Unlucky end to the weekend, but we'll be back pic.twitter.com/OvYUkcvVpN

— Lando Norris (@LandoNorris) May 9, 2022
Nevertheless, McLaren are still a respectable fourth in the Constructors' Championship, although a massive 49 points adrift of third-placed Mercedes.
But it is the teams behind them Norris is also looking at, using the consistency of Alfa Romeo's Valtteri Bottas as a barometer with the Finn having finished between fifth and eighth in all four races in which he has reached the chequered flag.
Norris thinks if anything, McLaren are flattered to be 15 points ahead of Alfa Romeo in the standings.
"I think we are behind Mercedes," said the 22-year-old Briton, quoted by Motorsport-total.com, regarding McLaren's pace.
"We are also behind Alfa Romeo but are well in the running with Alpine and AlphaTauri. Haas are somewhere in that region as well. So I think it's quite simple – it's tight.
"In the race, we have decent pace. It's just going to take a bit more for us to take on Mercedes and the guys in front. If we can do that, we can be happy."
At Imola, McLaren were comfortably ahead of Mercedes on pace throughout the weekend, but it was the opposite scenario in Miami.
"Miami has a lot of slow corners where Mercedes have one of the best cars in the field. From day one, the Mercedes has been good in those sections," explained Norris.
"I guess they figured out this weekend how to get more potential out of the car. So I'm not surprised. It's been like that in Formula 1 for years. Sometimes your car suits the track, sometimes it suits another car better."
Next up is the Spanish Grand Prix at Barcelona, scene of the initial promise for McLaren in February.
So will it be a Melbourne/Imola level of performance for Norris' car or a repeat of Miami, where he and Ricciardo qualified eighth and 13th respectively?
"Based on the winter tests, I would say it looks a bit more hopeful than Miami," said Norris.
"I hope we manage to make a few more improvements to the car. It's difficult to say what we will take away from the Miami weekend."