McLaren conscious of spare parts after Norris 'misjudgement'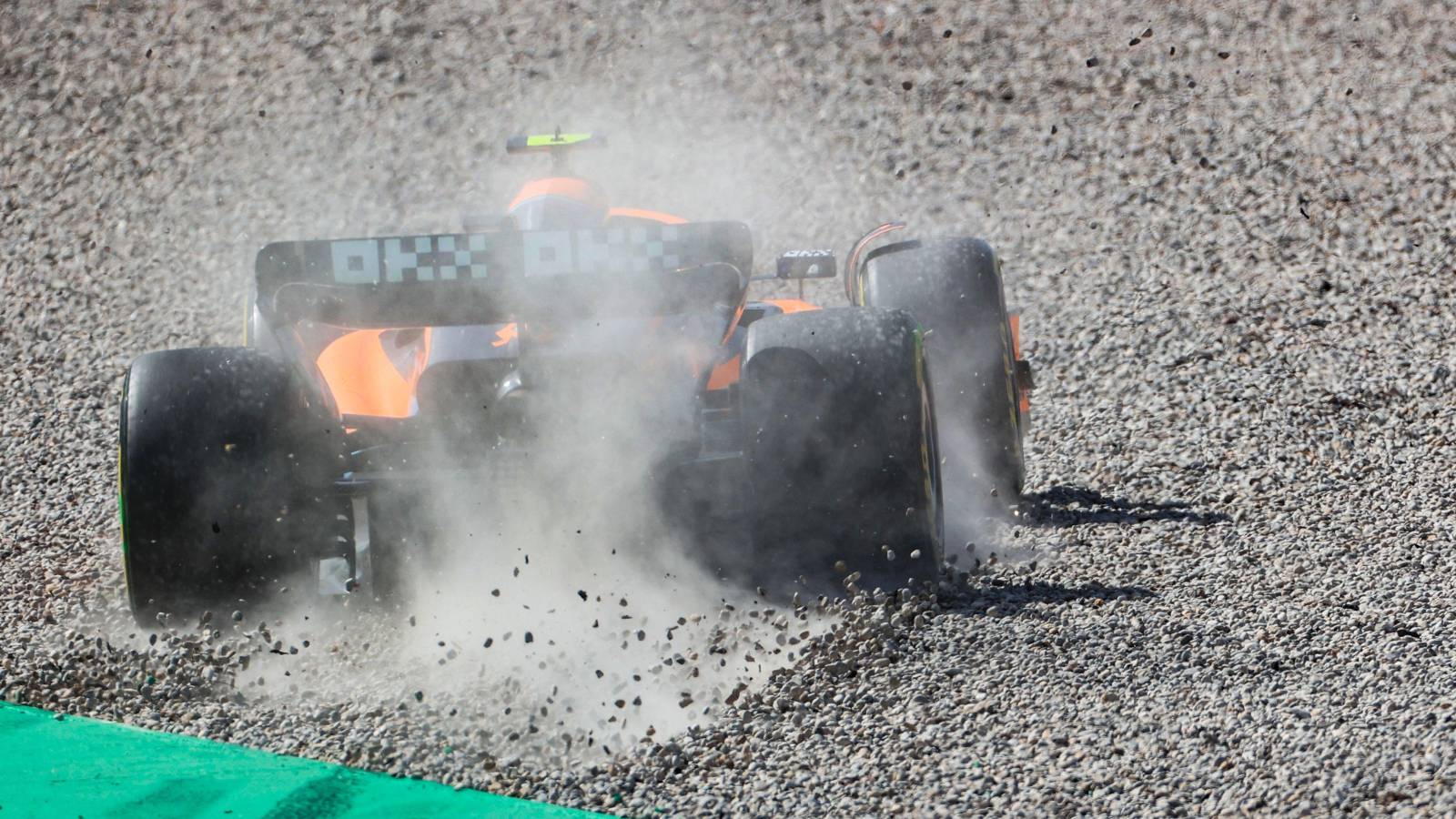 Lando Norris said his FP2 ended early after a floor-damaging moment left McLaren wary of their limited supply of new parts.
Norris took to the gravel on a couple of occasions during FP2 at the Spanish Grand Prix, driving the upgraded McLaren MCL36.
But the last of those tricky moments, which involved a fair whack of the kerb, proved to be the end of the Brit's session after completing only six laps.
McLaren were seen removing the upgraded floor from Norris' car, the 22-year-old revealing post-session that the decision was made not to risk picking up any further damage.
"I just ran wide over the exit kerb of Turn 9 and damaged the car," he told reporters.
"I guess we're quite limited on new parts so we wanted to make sure we saved them and didn't do any further damage. It was just a misjudgement from my side, as simple as that.
"Apart from that, it has been a decent day. The car has been in a relatively good place but it looks like everyone is in a good place as well.
"I'm happy, it's just trying to find the last little bits and putting it all together."
A tough hour to wrap up Friday practice at the #SpanishGP. 🇪🇸

Daniel gathered good data, while Lando's session was unfortunately cut short due to car damage. We'll continue the hard work overnight. 📊 pic.twitter.com/xIyzWL8eRo

— McLaren (@McLarenF1) May 20, 2022
Regarding the MCL36 upgrades, Norris said: "Most things have been working as expected, or as we have wanted them to.
"I don't think anything has been acting funny or different to expectations, so positive.
"We had them on both Daniel [Riccardo's] and my car for FP2, so good. We'll go through the data, make sure we understand it all and we're maximising the package for tomorrow.
"Today there were a lot of sensors on the car to make sure we understood everything and it was working properly. There is still a little bit more to come once we have understood everything."
Ricciardo was in the top 10 in FP1, but come FP2 had slipped down to P15.
He admits that this is not where he wants to be in the timings, so has his sights set on working his way back into the top 10.
"There's quite a lot to digest today," he said, quoted by the McLaren website.
"We tried quite a few different settings for both sessions. We clearly aren't where we want to be on the timesheets but there's a lot to dive into tonight. I think we'll find some things and, let's say, find the optimal set-up for tomorrow and hopefully that puts us inside the top 10.
"Right now, there's still a lot to take in so I'm not too sure how much to look into the times today. It was interesting to see the other cars and teams and what they're doing. But we'll focus on ourselves as for sure everyone today was exploring a few new things on their cars."
Torquing Point: Ricciardo still underwhelming in 2022
While he may feel more comfortable at McLaren this year, we've still not seen the best of Daniel Ricciardo in 2022 so far.