Norris warns McLaren fix is not an overnight job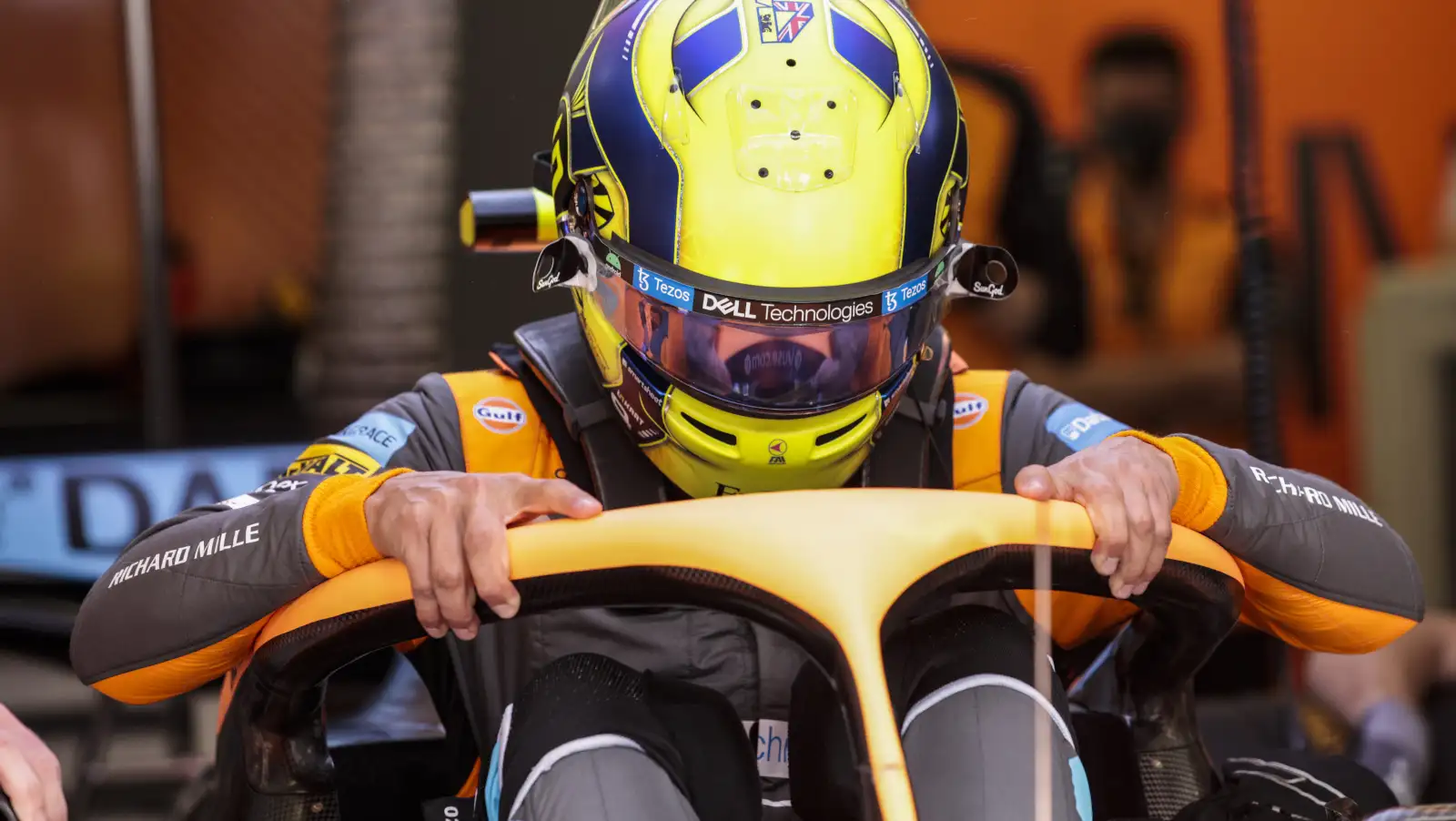 Although Lando Norris concedes there are "more negatives, and then positives" at McLaren, he says the team does understand the former "more than ever".
McLaren went into the season-opening Bahrain Grand Prix haunted by the brake cooling issues that blighted their pre-season.
The team trialled new brake ducts at the Sakhir circuit which appeared to be a step in the right direction.
But even with that issue seemingly resolved, McLaren weren't able to find performance in the MCL36.
Norris qualified down in 13th place while Daniel Ricciardo, who missed the second pre-season outing with Covid, was P18.
"I think everyone's working hard, and we just had a long meeting going through everything so they're working hard," Norris said as per Motorsport.com.
"They have been since last year really to come up with good things.
"There are still lot of the positives we got, just sadly, more negatives and then positives.
After a promising pre-season, there's work to do at McLaren from P13 and P18 on the grid tomorrow 😬#BahrainGP #F1 pic.twitter.com/uJpUWWb1ZU

— PlanetF1 (@Planet_F1) March 19, 2022
"So it's just about time and working on them. And I think now we understand them more than ever. It's simply about putting them into action."
The Briton warned that it is not something that McLaren are going to sort overnight.
"It's not an overnight job," he said, "it's not something that we're going to turn up Sunday and be amazing, or turn up to Saudi and be amazing.
"But it will take time, and they're going to be working hard to try and make this those improvements."
Norris revealed that one issue McLaren are having to deal with is that even when it feels like the drivers has put together the perfect lap, the timesheets says it is slower than it feels.
"It's challenging to put a lap together," he said, "but then, at the same time, when you do put it together, you feel like you should be much higher than where you are, like the last lap I did in Q2 it was a 1m32.0s or whatever it was.
"But it feels like I should be sixth, seventh, fifth, whatever, or pole! You're performing, you feel like you're extracting everything out of it, but you're just a long way off.
"So it's a little bit of both. It's harder to get it together. But when you do, you're also just not where you want to be."
Concern for McLaren as brake issue emerges
Concern at McLaren as brake issues stopped any long runs in day one of testing.