With him partnering new driver Daniel Ricciardo in 2021, Lando Norris is looking to become more of a leader at McLaren.
In his first two seasons on the grid, Norris drove alongside Carlos Sainz, and with the Spaniard being the more experienced of the two, he usually took the lead when it came to debriefs and car development.
However, the Spaniard is being replaced by Ricciardo for 2021, and given the Aussie has no prior experience with McLaren while Norris is entering his thrid season, the latter is hoping to become more a leader himself.
"There were times throughout last year – more towards the middle and latter part – when I kind of took on that role," he told GPFans.
"There were a lot more debriefs and things that were led by myself, rather than Carlos, taking the car more in the direction I wanted it to be improved and thinking ahead to the future.
"Obviously, there were a lot of meetings that didn't include Carlos. When it came to '21 stuff and '22, we couldn't involve him because he was moving to another team.
"So I think that will happen a little more this year, leading the debriefs a little bit more and bringing the ideas and my experience of working with McLaren to the table."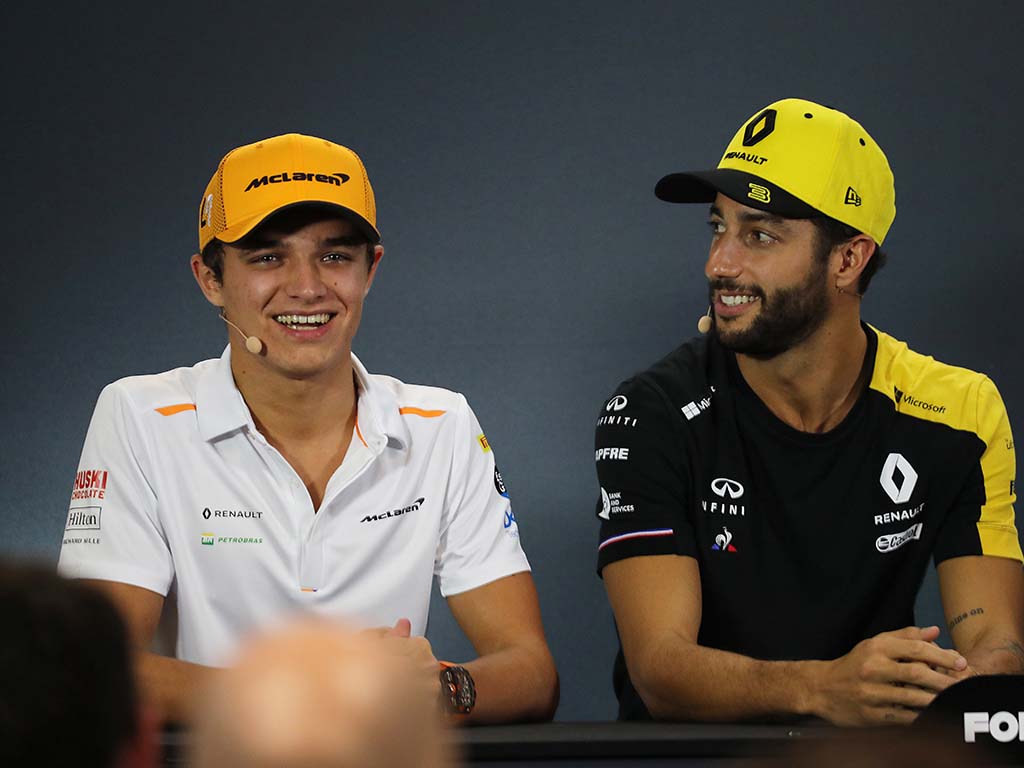 Driver and team face coverings are available now on the official Formula 1 store!
Ricciardo was one of the most impressive drivers on the grid last season, and many expect him to be the better performing of the two McLaren drivers this year.
However, Norris feels that being more familiar with the team will give him an advantage, and somewhat make up for Ricciardo's superior experience in general.
"There are two sides to it," he said.
"There is a guy with a lot of experience, a lot of knowledge who is coming to the team and is wanting to share that.
"Then there is me who knows how the team works and knows what we have dealt with over the last three to four years, how things work in terms of what the car is capable of doing and the directions on a weekend.
"There are things like that which Daniel isn't going to know so it will be a mixture of both Daniel and myself having ideas and leading the way."
Follow us on Twitter @Planet_F1 and like our Facebook page