Lando Norris defends McLaren, MCL60 not as bad as some expect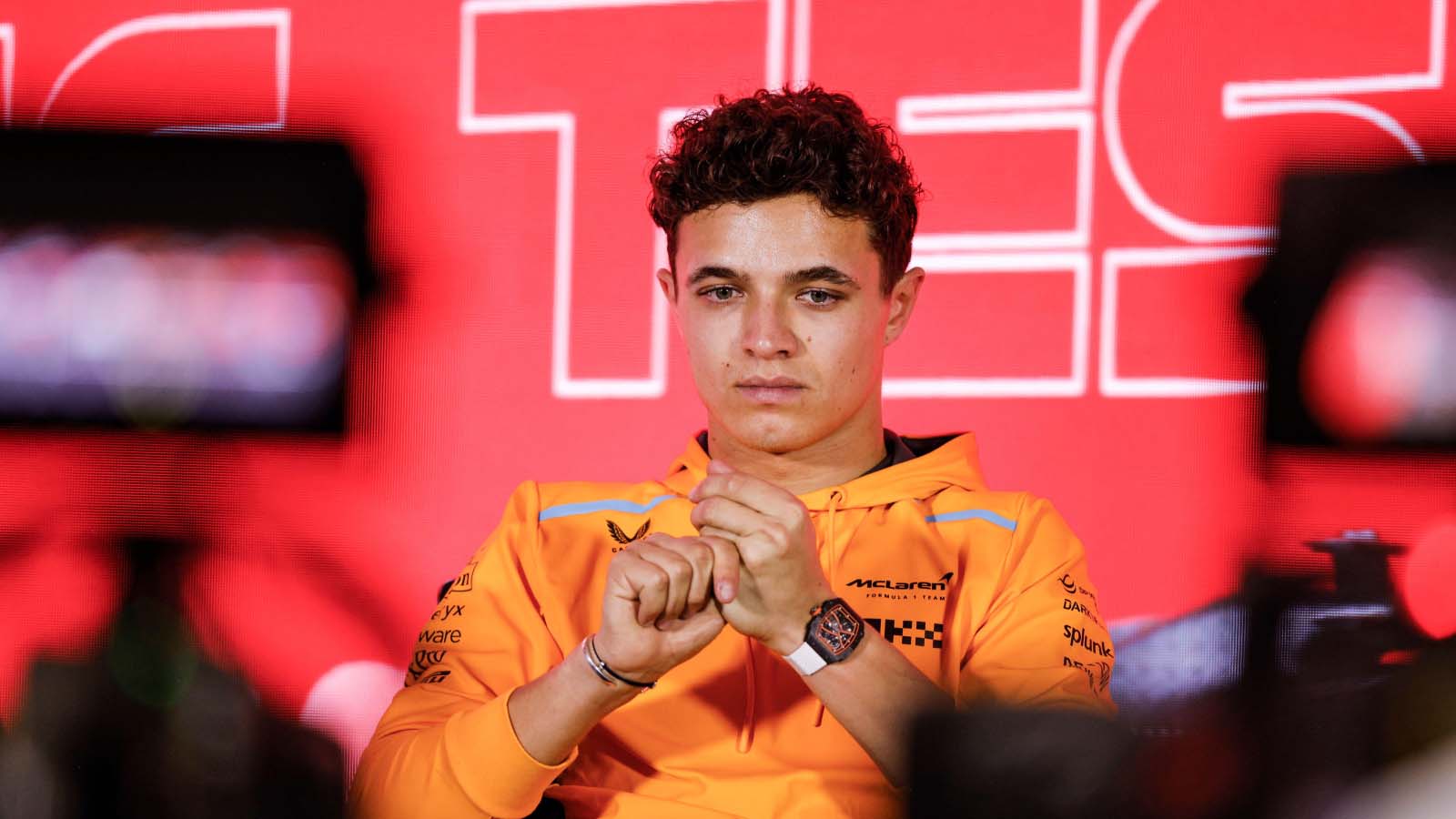 Lando Norris has come out in defence of McLaren ahead of this weekend's Bahrain Grand Prix, insisting the team are not as bad as many have been led to believe in the build-up to the start of the 2023 Formula 1 season.
McLaren are set to struggle at the beginning of the new campaign following a disappointing pre-season test in which the MCL60 lacked pace, proved troublesome to handle and suffered recurring issues related to the wheel brows.
The poor showing came as the team admitted they were behind schedule for 2023 and failed to hit targets with the new car, having fallen to fifth in the Constructors' Championship in 2022.
Norris is set to begin his fifth campaign with the team and while he has admitted to being frustrated by the team's poor preparation for the new season, he has faith in the team to recover and has claimed McLaren's troubles have been overblown in some quarters.
Speaking to Sky Sports F1 on Thursday in Bahrain, he said: "Once you find something you kind of head in that direction and so on and we just found something, or we maybe didn't explore as many paths as we should have done, and then once we did get onto the right path, it's just been a little bit too late. Simple as that.
"So I guess we're in a race against other teams and we're optimistic and we want to fight back to being a top team. It's just frustrating that we found it just that little bit too late, but that's all it is.
"It happens, every team does it at times, but it's something to look forward to in the future.
PlanetF1.com recommends
Ted Kravitz on the Mercedes 'Achilles' heel' which the Bahrain track exposes
Mechanical grip gains set to be a key technical battleground in F1 2023
Sergio Perez: If I don't receive support when I need it, I won't give it either
"I don't think we're in a terrible place as it is. We're maybe not as strong as we want to be but we're also not as bad as maybe some people are expecting."
With a gap of almost a month between the Australian and Azerbaijan grands prix in April, Norris is hopeful that McLaren will go relatively unpunished at the start of the season before upgrades are fitted to the MCL60.
"I don't want to speak too early because at the same time we're just waiting to see how we're going to do, but we have some good things in the pipeline so I look forward to all of that," he added.
"It's a plan. We also have to execute them and make sure they work properly and so on but it's a long season, so I look forward to the latter part at the same time."
Despite their current limitations, Norris is adamant that a top-10 finish must remain the target for McLaren in Bahrain.
"I've got no idea how we're going to do," he said. "I guess we're not up there with the top teams [but] we're up there fighting for some points, hopefully, so that's our goal for this weekend.
"Excited to get back racing again, I think that's the main thing. Always good to get back in the car for testing but the enjoyment comes this weekend when it's qualifying and it's racing."