'Authentic' Norris making McLaren 'very proud'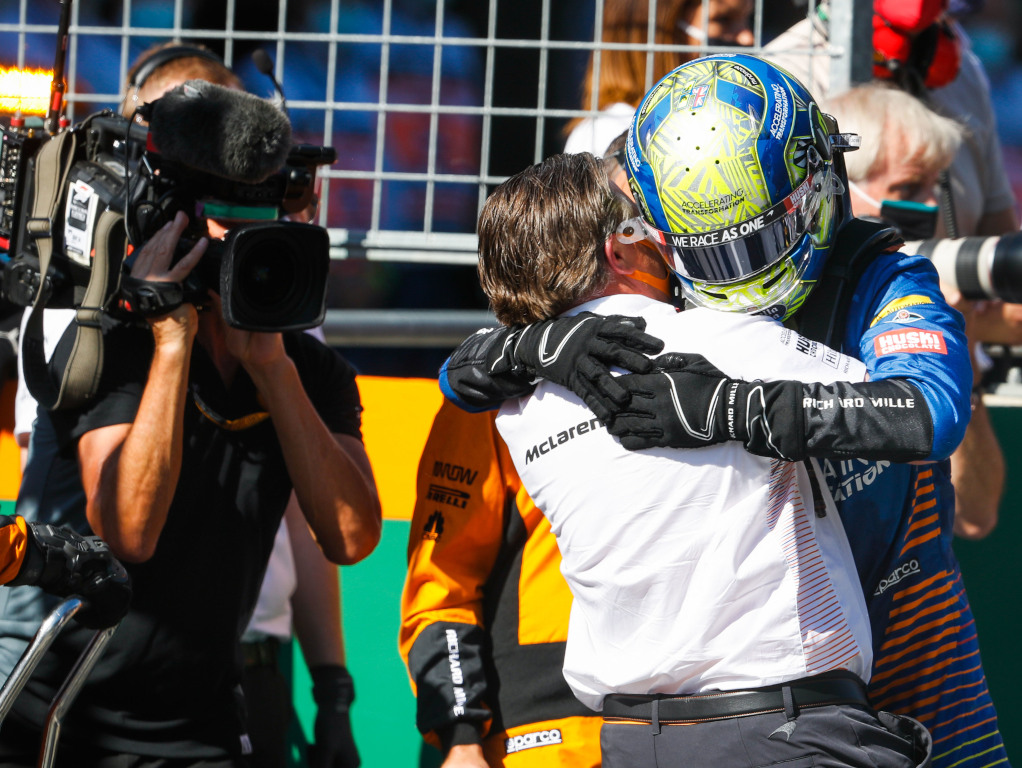 McLaren have expressed their pride in the work Lando Norris has been doing to promote the mental health side of F1.
Norris opened up in November about the anxiety he had suffered during his first Formula 1 season in 2019, saying he had "struggled a lot" with nerves and that the situation "screws with your head".
The 21-year-old described his experiences in an article titled 'Can We Just Talk?' on the McLaren website which highlighted the work of mental health charity Mind.
In a year when Norris recorded his first F1 podium finish and helped McLaren finish third in the constructors' World Championship, he also helped to raise money for charity via his gaming live streams.
The Briton has become one of the most popular drivers on the grid with his laid-back yet professional attitude and the 'bromance' he enjoyed with team-mate Carlos Sainz, who has moved on to join Ferrari for 2021.
The duo's teamwork reaped rewards as Sainz scored 105 points and Norris 97 in a well-balanced contribution towards McLaren's successful bid to resist the challenge of Racing Point and Renault over the course of the 2020 season.
Now Zak Brown, the McLaren Racing CEO, has praised Norris for the way in which the British driver has confronted the issues he faced and also encouraged others to seek assistance if they were encountering similar troubles.
Hopefully this will give one person out there the confidence to chat to their family, friends or whoever they feel confident doing so 🧡 pic.twitter.com/wNCljfa9LW

— Lando Norris (@LandoNorris) October 10, 2020
"I think it's great," Brown told Autosport. "I was talking to someone about Lando and they were asking, as they only know him through social media, ''is that what he's really like? Is that what he's really like with Carlos?' What you see is what you get with both drivers.
"I think that's one of the reasons why they have been so popular and why Lando is so popular. Everything you see him do, that's him. He takes that upon himself – it's genuine, it's authentic.
"It's great to have someone who spotlights issues and agendas and it's done in a very authentic way. I think it's very important.
"I think Lando has been a breath of fresh air for the sport and he's enjoyable to watch. He's actually a fairly shy person but that doesn't come through in his social media.
"He's just very authentic. I think he's very comfortable in that environment.
"We are very proud that he's so comfortable bringing that issue forward in such a positive way."
Follow us on Twitter @Planet_F1, like our Facebook page and join us on Instagram!