Norris: Simplicity key to McLaren's revival
Lando Norris says that simplicity is the main reason behind McLaren's improvement in performance over the last two seasons.
Prior to 2019, the British team endured a torrid time, failing to score a podium in four seasons and often struggling to even score a point.
Things have improved since, with McLaren finishing P4 in the Constructors' Championship last season, returning to the podium in Brazil. Things have continued to improve this year, with two podiums and 106 points in the bag to date.
Norris joined the team just before the start of the resurgence, becoming a test driver for the 2018 campaign. As far as he's concerned, the reason for the improvement is quite simple. Literally.
"It has changed a huge amount," he told the official Formula 1 magazine.
"I don't think it was the lowest point when I joined, but they'd had a few tough years. At the beginning of last year, there was already a change starting.
"They simplified everything. From a car perspective, they took all the fancy bits off, reset and took steps back to start again with building an F1 car. We then made progress to finish two places higher up in fourth.
"With more points, there's more prize money and we begin to look like a professional Formula 1 team, rather than a team that is just participating in the sport.
"It's been an awesome journey, even though it has only been two years, but it's great to see the difference from what it was, to what it is now."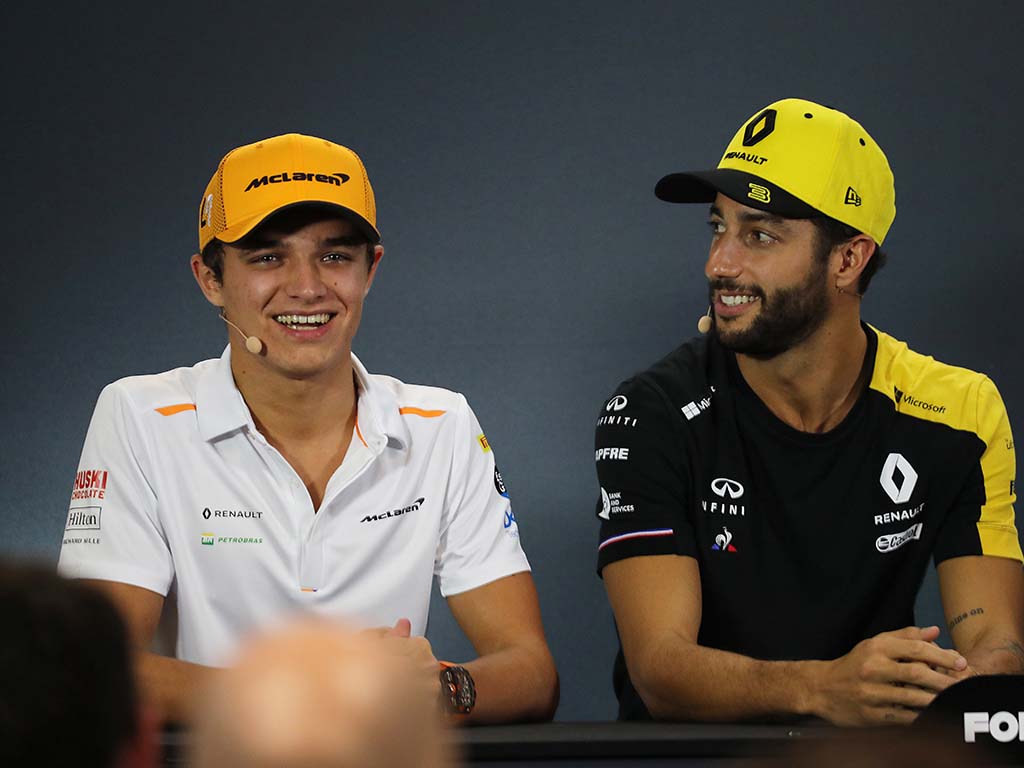 Get your hands on the official McLaren 2020 collection via the Formula 1 store
With the team getting Mercedes engines and Daniel Ricciardo from next season onwards, the future is looking bright for McLaren.
The arrival of the Aussie, in particular, has Norris excited, with the 20-year-old expecting him to have a hugely positive impact.
"With him being the fun guy of the paddock, it will be another good boost for the team," he says.
"It's also someone different to shake things up a little bit. He's won races, driven for championship-winning teams and so he's going to bring something more.
"Next year we'll just take that next step, work hard and play hard along the way to hopefully score more podiums and win races."
2020 has been an excellent season for Norris from a personal perspective, with the Brit currently in P4 in the Driver's Championship, ahead of everyone except the Mercedes drivers and Max Verstappen.
Follow us on Twitter @Planet_F1 and like our Facebook page.