Lando Norris explains why Monza P7 was 'one of my best drives'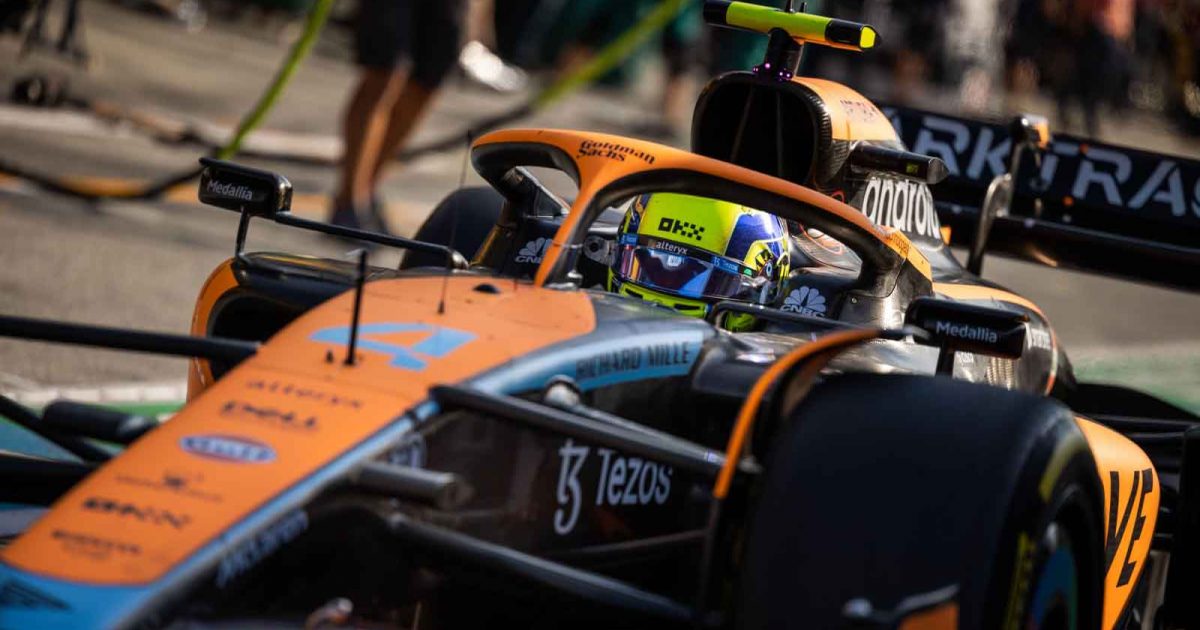 Although a finishing position of P7 may not sound too stunning, Lando Norris rates that performance at Monza as one of his best.
The McLaren driver had offered reason for optimism with his strong pace during practice at Monza, and although Mercedes were able to see off his threat come qualifying, due to the mass of grid penalties handed out, it meant that the session did very little to decide how the grid would line-up for the Italian Grand Prix. Good news for Norris!
By finishing Q3 in P7, Norris found himself elevated to P3 on the starting grid as a shot at the podium potentially awaited.
Sadly, the start went terribly wrong for Norris, the Brit left without the correct launch settings as he sunk down the order off the line. He also later lost a place to Fernando Alonso after an error at the opening chicane.
Norris though was able to put in a solid recovery drive, crossing the line P7, and would explain why he ranks that performance right up there with his very best as a Formula 1 driver.
"I went extremely long on the first stint," Norris told reporters. "I would say it was probably one of my best races in Formula 1 in terms of management and being patient with things and so on.
"One of the best I've done definitely this year, almost in Formula 1."
McLaren also had their issues in the pits, a slow stop when switching Norris from medium to soft tyres opening the door for Lewis Hamilton to follow the emerging Norris and pass him through Curva Grande.
Admittedly then, Norris felt that with a clean race, P5 would have been on the cards.
"Whether or not he would have passed me after a few laps, quite possibly," said Norris of Hamilton. "But we would have had a race and an opportunity.
"Maybe I could have hung on until the Safety Car? So, fifth was where we should have been today, but we ended up seventh."
So, while Norris feels that P7 was not a result worth shouting about for he and McLaren after all that he put in, he says it is now a case of "learn and move on" from what happened.
"Seventh doesn't feel like it accomplishes a lot for what I feel like I did, but that's life," said Norris. "It happens and we'll learn from it and move on."
On the plus side for McLaren, Alpine failed to score points at Monza, meaning McLaren narrowed their deficit to 18 points in pursuit of that P4 spot in the Constructors' Championship.