Norris rues Monza traffic: 'Not a nice position to be in'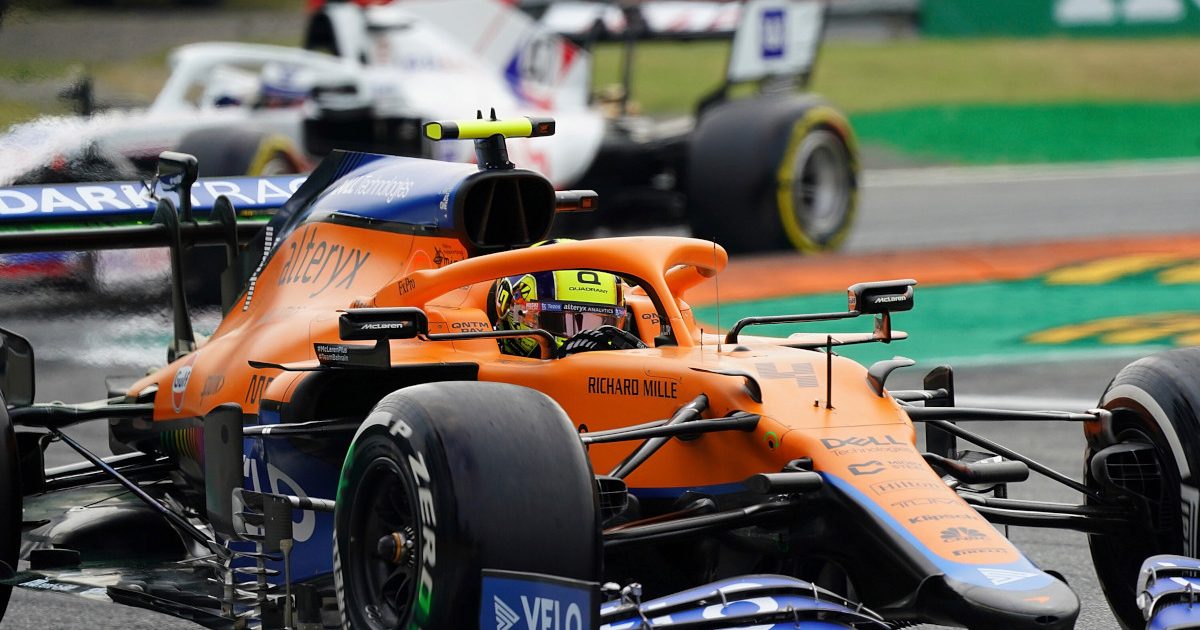 Lando Norris was thankful he made it through the Monza qualifying traffic "safely", saying you never know if a rival has "seen you, maybe they've not".
With Monza being a circuit where a tow can make the difference P3 and P9, traffic has always been a problem during qualifying for the Italian Grand Prix.
And it was on Friday night.
Taking part in qualifying to set the grid for Saturday afternoon's sprint qualifying, all 20 cars were out on track in Q1 with all 20 wanting to put in one final flying lap.
Between the backing up and 20 drivers wanting a tow, it was a chaotic end to the session, one in which Norris found himself flying towards the Curva Alboreto and the queue of traffic.
Thankfully his rivals parted to let him through, but it was a hairy moment for the McLaren driver who just last month suffered a massive crash in qualifying for the Belgian Grand Prix.
Qualifying simulation 😉#ItalianGP 🇮🇹 #F1 pic.twitter.com/ZwSquG5R8y

— Formula 1 (@F1) September 10, 2021
F1 TV are offering PlanetF1 readers 10% off both monthly and annual subscriptions! In order to claim this fantastic discount, click the following link and use the promo code PLANETF10 at checkout!*
*The offer ends at midnight on September 12 and excludes Netherlands
"To be honest, it wasn't a nice position to be in because something can happen so quickly," Norris told Sky Sports F1.
"Especially because there were some cars on the left, some on the right.
"You don't know if they're suddenly going to switch from the left to the right or maybe they've seen you, maybe they've not.
"You don't know this. You don't know what they're thinking or what they've been told.
"I made it through safely, thank God.
"It's always a bit of a problem here at Monza but it's never a nice position to be in, having to swerve between people and not knowing if something happens, how quickly it can all go very wrong."
The Brit, who will line up P4 on the sprint qualifying grid, reckons he has the pace to take on Max Verstappen for third.
"I'm not saying that we will be fighting the Mercedes, but we have a chance to race the Red Bull," he said.
"We are ahead of [Sergio] Perez, and I'm very close to Max, so with lower fuel we have a bit more of a chance."
PlanetF1 verdict
Can Lando Norris bounce back?
Can Lando Norris bounce back and continue his point streak?