Norris fears McLaren race pace 'nothing special'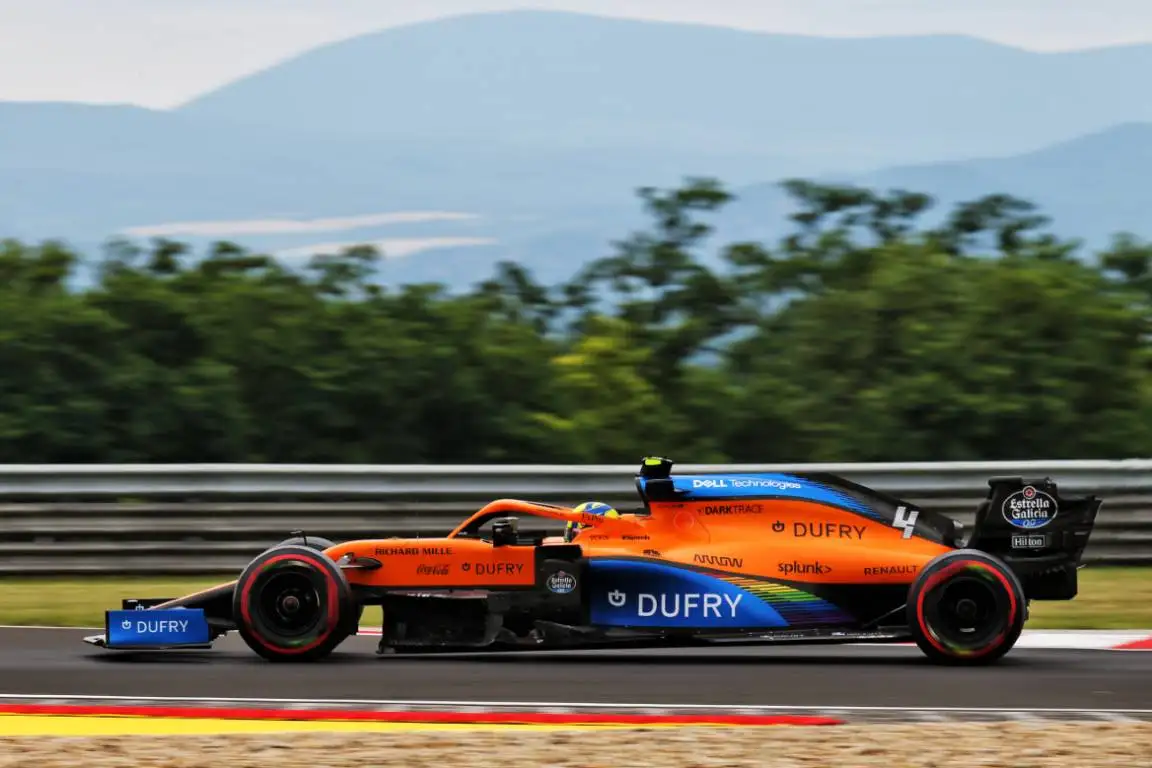 Lando Norris has low expectations for McLaren's prospects in the Tuscan Grand Prix – only seven days after his team-mate Carlos Sainz nearly won at Monza.
What a difference a week makes. For the Italian Grand Prix, Sainz and Norris started P3 and P6 respectively, but it was an entirely different story at Mugello.
Both drivers struggled and Norris just missed out on Q3, which means he will start the race in P11, while Sainz did reach the top-10 shootout but did not get chance to put in a representative lap time having had to back off in his last run due to yellow flags produced after Esteban Ocon spun his Renault.
Thus it is extremely difficult to see the Spaniard having anything like as strong a race as last week, when he had excellent pace throughout and almost caught Pierre Gasly for a first F1 race win.
Norris said: "This track's not easy at all for us. We struggled a lot yesterday and today – FP3 this morning was pretty terrible from us.
"We're struggling a lot in these conditions with the wind and the tarmac and not getting the tyres in the right window.
"We know for sure our race pace tomorrow won't be anything special and it will be an exceptionally long and tough race."
"P9 and P11 were pretty much everything we could achieve today."

Read more in our report from Saturday at the #TuscanGP. ⬇️🇮🇹

— McLaren (@McLarenF1) September 12, 2020
Get your hands on the official McLaren 2020 collection via the Formula 1 store
Sainz also acknowledged McLaren are being outshone at Mugello by some of their direct rivals in the constructors' World Championship, in which they are currently sitting third.
"Honestly, this weekend has been very challenging for us at McLaren," said the 26-year-old.
"The car is sliding around a lot with the wind, with this tarmac that's very low grip for us. We are not generating the grip, so to make it to Q3 after changing the set-up three times upside down just to chase some grip was actually quite a nice feeling.
"Then obviously (I had) the bitter feeling of not completing a lap in Q3 with new tyres."
Based on his calculations of lap times, Sainz could have been vying for a grid slot a couple of places higher had he been able to fulfil his potential in Q3.
"This weekend the Renaults look quicker, the Racing Points look much quicker, obviously the Red Bulls and Mercedes out of reach," he admitted.
"I did a 1:16.5 in Q2 and so a 1:16.3 would have been possible in Q3 but we will never know.
"Thinking about tomorrow now, making sure we get the set-up and the car balance okay and maybe we can race from there, but it will be challenging for us."
Follow all the action from the Tuscan Grand Prix with the PlanetF1 live centre