Norris takes issue with Netflix's retelling of Bahrain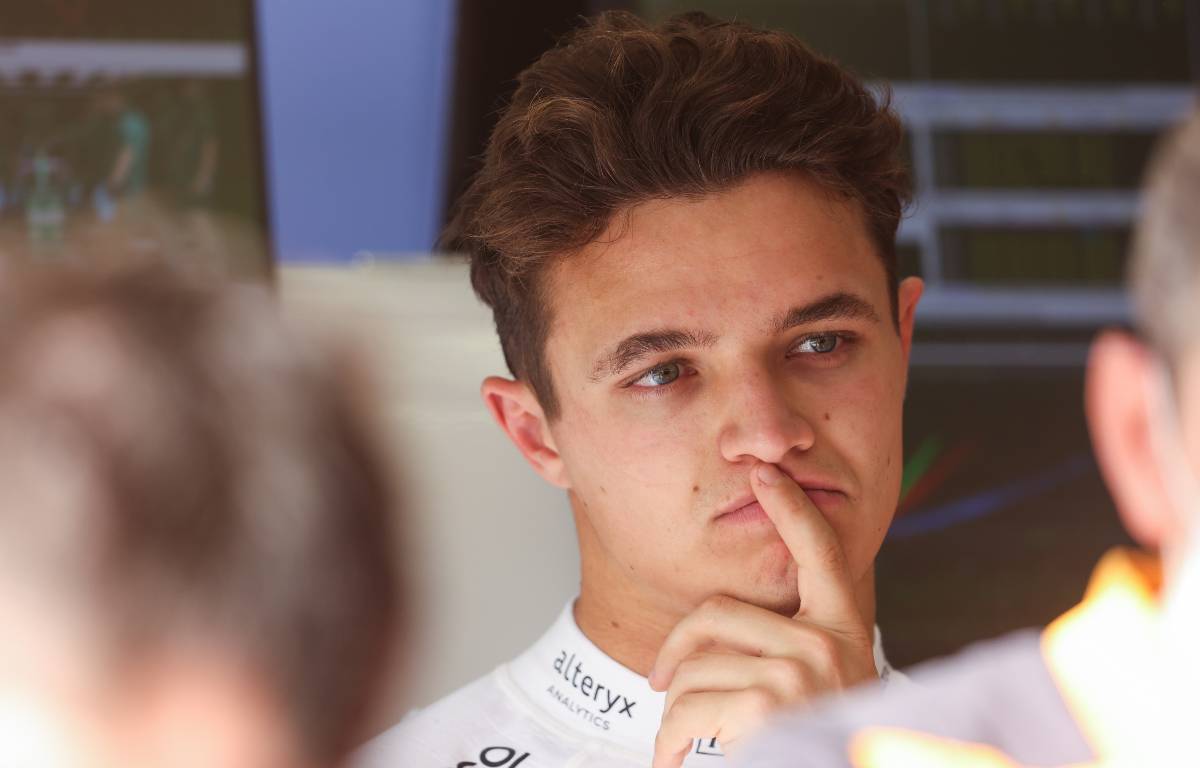 Lando Norris is the latest F1 personality to express concerns about the editing of 'Drive to Survive' and the way relationships are represented.
Max Verstappen has been particularly vocal about the Netflix docuseries, which gives a behind-the-scenes look at the sport and the individuals involved.
The World Champion refuses these days to contribute any interviews because he does not like the way "fake" rivalries are hyped up, saying recently for him the programme was "ruined after the first season".
Norris, when asked about Verstappen's criticism last autumn, said he was "fine with it", that 'Drive to Survive' is a "cool thing" and "I think they do a good job".
But after the release of the series covering the 2021 Formula 1 season, there are signs the Briton may be starting to change his tune somewhat.
Busy three days of testing. Now let's go do the real thing. pic.twitter.com/bQZA3h26sZ

— Lando Norris (@LandoNorris) March 13, 2022
One of the episodes focused on the partnership between Norris and Daniel Ricciardo at McLaren, with the duo experiencing contrasting campaigns after the Australian joined.
Ricciardo largely struggled – apart from a surprise win at the Italian Grand Prix – whereas Norris made a big step forward, achieving four podium finishes and ending up in the points 20 times out of 22.
However, while it was clear how Netflix wanted to portray the disparity in performance, Norris felt there were inaccuracies in terms of footage selected from the Bahrain Grand Prix.
His remarks follow those of Mercedes team principal Toto Wolff, who said Netflix "create a spin to the narrative – they put scenes together that didn't happen".
"I watched episodes one and two," Norris told reporters. "I won't spoil it as it's the first proper introduction to Daniel, myself and us at McLaren. I think it's good, gives you good insight.
"From my side it looks good, maybe not so much from the other side (Ricciardo's) but there are obviously some comments here and there that may be out of place.
"When you are the person it's about, you don't agree with it so much because it can make you look like you said something at a time and place which is definitely not correct."
The inaccuracy related to a racing incident that was broadcast.
"There's a bit of me and Daniel going side by side in turn one when we are not even close and I claim he pushes me off, which is from a completely different race," explained Norris.
"There are things which may be a bit too much like that and I don't agree too much with it. But on the whole, I think it's just exciting and good for everyone.
"As long as they don't overdo it and literally make someone look like they have done something they definitely haven't, I think that's too far. As long as they don't do that, it's good."
Max: Drive to Survive 'ruined after first season'
Max Verstappen believes that Drive to Survive was ruined after its first season.