Lando Norris takes new PU but avoids grid penalty for Saudi Arabian GP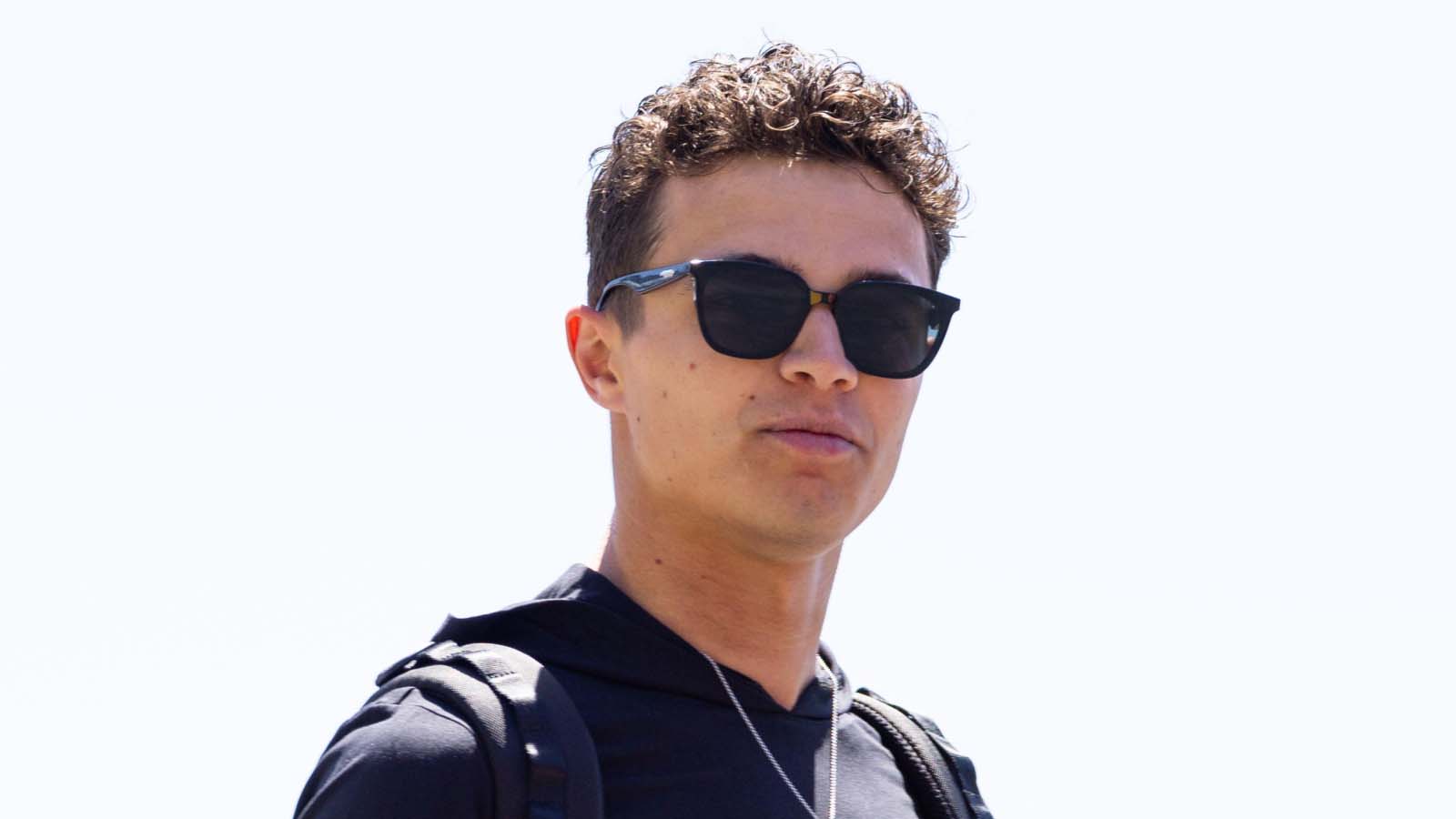 Lando Norris has had a whole new power unit fitted into his car ahead of the Saudi Arabian Grand Prix but will not be hit with a grid penalty.
Norris' opening race in Bahrain turned into a glorified testing session after a pneumatic pressure leak forced him to pit six times during the grand prix.
Speaking ahead of round two, this time in Saudi Arabia, Norris was confident the problem was fixed but it has come at the cost of a new power unit with the McLaren man replacing his internal combustion engine, turbocharger, MGU-H, MGU-K and exhaust system.
Unlike Charles Leclerc, Norris has avoided a grid penalty for the Jeddah race as all of his new parts are within the FIA allocation for the season.
Drivers are allowed three internal combustion engines, turbochargers, MGU-Hs and MGU-Ks and eight exhaust systems across the course of a season.
Norris is not alone in the list of cars with new parts as Leclerc's changes which have handed him a 10-grid penalty have been confirmed with the FIA stating his third electronic control unit was in breach of Article 28.2 of the 2023 Formula One Sporting Regulations.
PlanetF1 recommends
Lewis Hamilton quizzed on Bahrain GP criticism and Mercedes exit talk
Red Bull bosses laugh off latest Mercedes rumours: 'That does not make sense'
James Vowles identifies the two clear factors behind Aston Martin's surge
Sergio Perez has taken a new ECU and a new energy store but both are within the allocation. The Mexican also has a new gearbox in his RB19.
Both Ferrari drivers have also taken new ICE alongside Norris, pushing all three drivers to their second engine out of an allocated three.
Despite finishing last of the classified runners in Bahrain as a result of his engine problem and seeing team-mate Oscar Piastri retire early, Norris was confident the reliability errors were one-offs and not something that is likely to trouble McLaren throughout the season.
"No, it's far from that," Norris responded in the pre-Saudi GP weekend press conference when asked if there is a crisis at McLaren.
"I think with Oscar's problem, it was an issue that we've had the first time we've seen in years and years and years. So, confident that's fixed and from my issue, Mercedes are sure that they fixed that and it was again something which hasn't happened for years and years.
"So both [were] quite rare issues, both things that we're confident both from HPP's [Mercedes High Performance Powertrains] side and from a McLaren side that are fixed, but everyone makes it sound a lot worse than it is, calling it a crisis – it's far from that, it's nothing close to it."