Norris: In a way, it's nice to see Mercedes not winning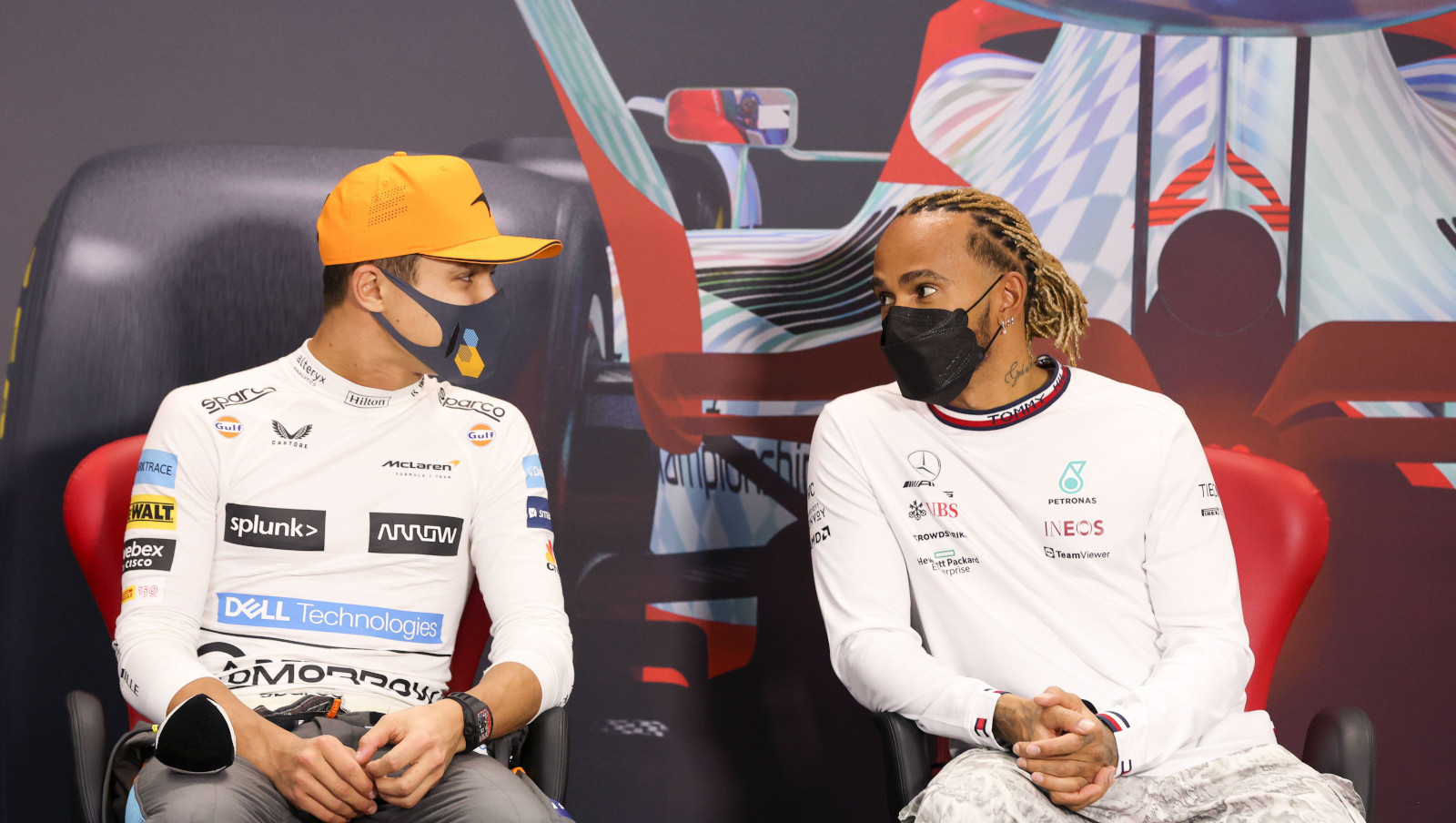 Lando Norris says it is nice to see Mercedes' struggling and Ferrari coming to the fore, as it is "reassuring" to other teams that changes to the pecking order are possible.
After eight seasons of Mercedes being the dominant team, winning seven Drivers' titles and eight Constructors', the Brackley squad has fallen from its perch.
Whether it is a case of Mercedes getting it wrong with the all-new technical regulations, even something they aren't sure of yet, or that once they resolving their porpoising issues they'll destroy the field, no one can say.
For now, though, it is Ferrari fighting Red Bull for the race wins, the Scuderia on top of both championships, while Mercedes are struggling to make it out of Q1.
Norris says that is encouraging for Mercedes' rivals.
He told the Daily Mail: "In a way it is nice to see that Mercedes don't always have success. It shows that even when you have had that success, you can still get things wrong. It is easy to get things wrong.
"Much as I hate to say it, it is good to see Ferrari up there. And it is reassuring for other teams to know it is still possible. If it were just Mercedes and Red Bull again, it would be so predictable."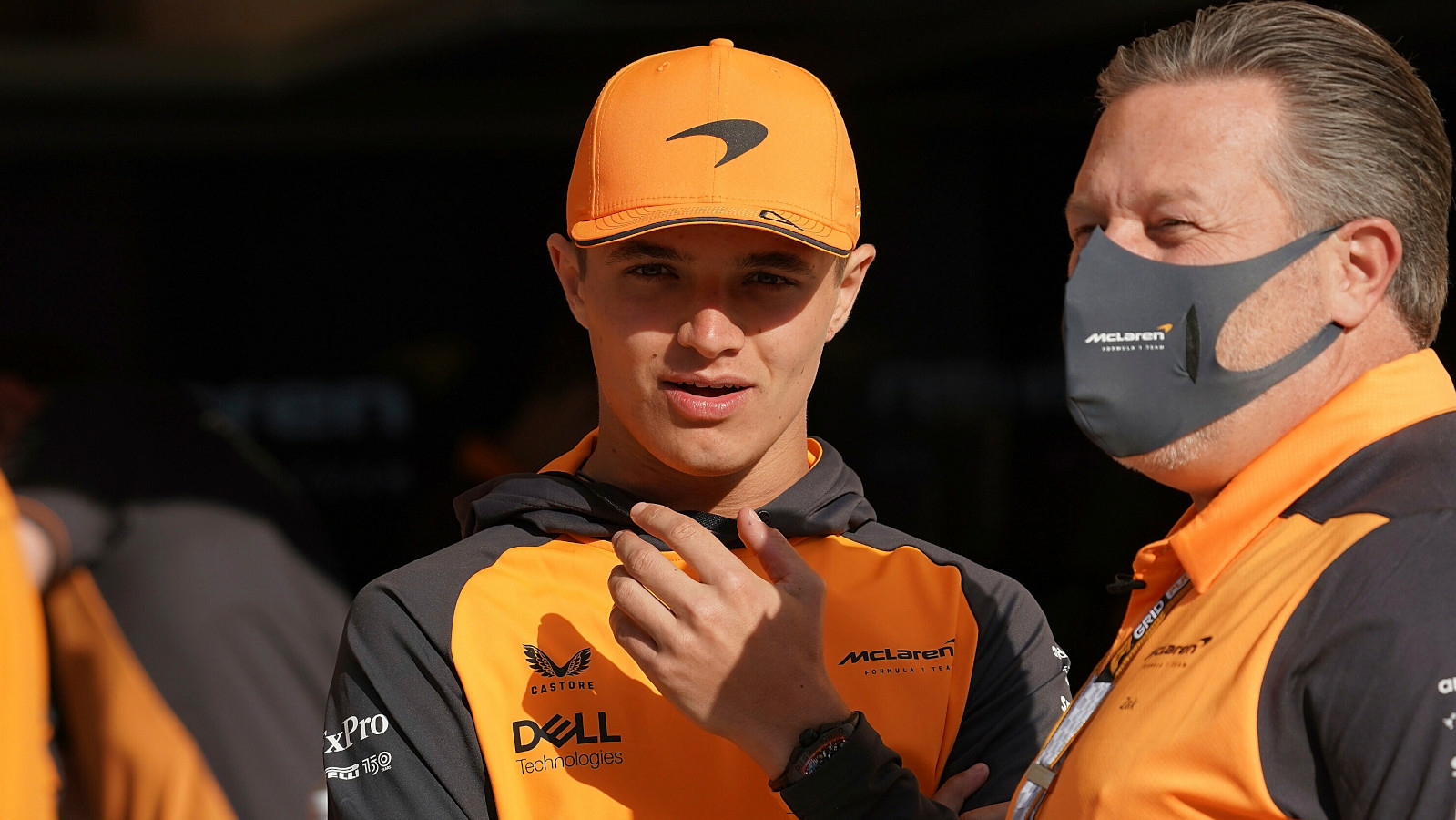 Norris is eager to see how seven-time World Champion Hamilton deals with the challenges he is facing.
"With Lewis you are seeing the challenge of one of the best drivers competing in a car that is not the best," he said. "We will see a different side of Lewis, compared to the last decade.
"But I don't think you can say it is all about the car, rather than Lewis's ability. He has still been against very good drivers, such as Fernando (Alonso) in his first year, and then went on to achieve what everyone expected of him.
"I just don't believe in the last few years he has had quite the challenge that he could have had, or maybe that he had against (Nico) Rosberg. Perhaps we will see that against George (Russell, Hamilton's new team-mate).
"I don't think anything takes away the driver he is."
However, Hamilton and Mercedes' plight is a timely reminder to Norris that things can change quickly in Formula 1.
Earlier this year the Briton committed his long-term future to McLaren, signing a new contract that runs until the end of 2025 and it is one that doesn't have an escape clause.
Two months later the big question is does Norris now regret that given McLaren's struggled with their MCL36.
"No," he said, "I see a lot of stories saying I have made the wrong decision but that is not the case. I am happy.
"I have all the faith in the world that we can still achieve good things in the next few years and if I had to make the decision again, I would still do what I did.
"There were chances to go to other teams, but I am playing the long game."
Norris: Nice to see Mercedes don't always win
Lando Norris says it's nice to see Mercedes struggling because it gives the other teams hope that changes to the order are possible.