Lando Norris dismisses McLaren 'crisis mode' talk after underwhelming F1 2023 start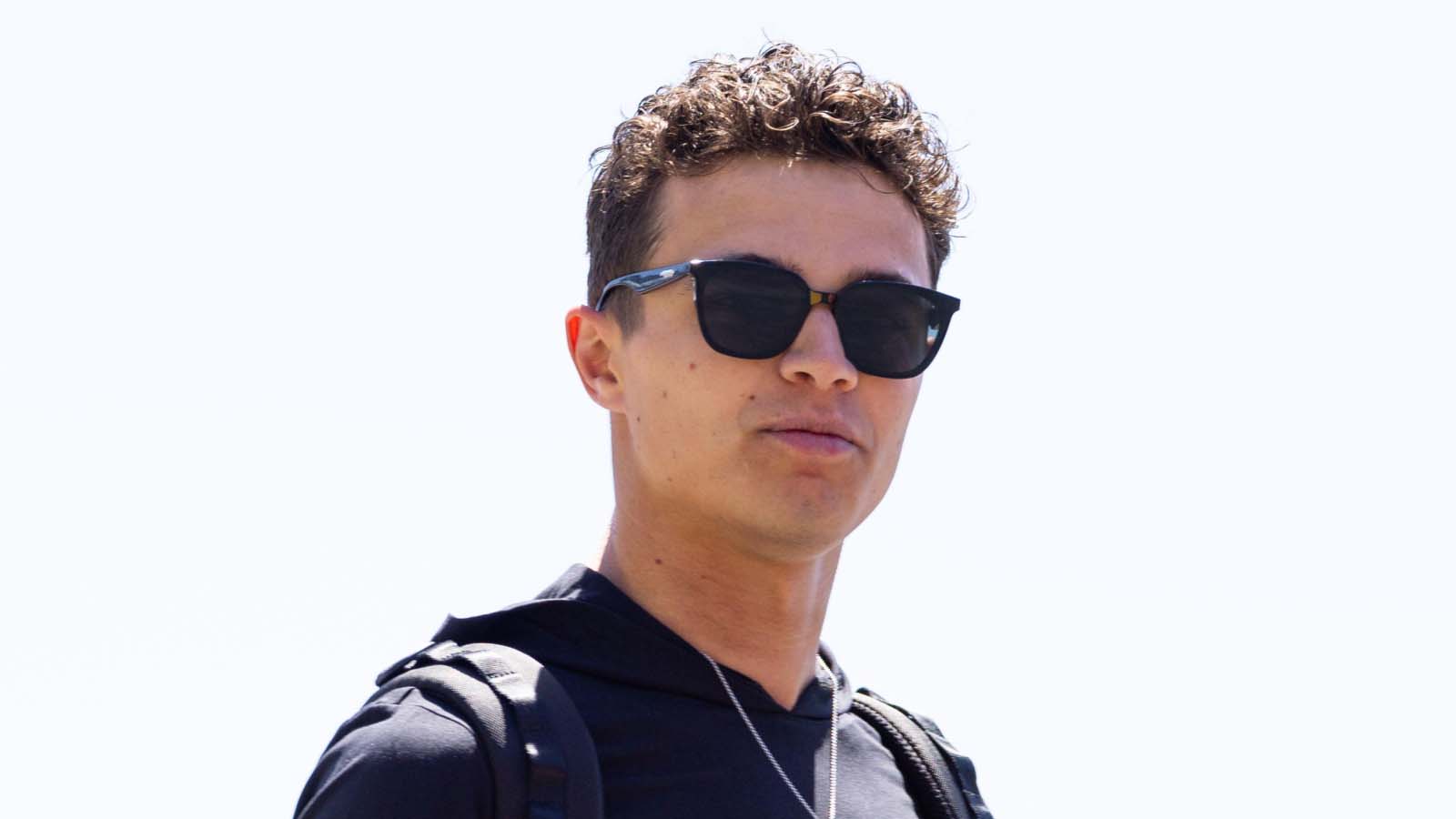 Lando Norris is certain McLaren are not in "crisis mode" just yet, after an underwhelming start to the 2023 season.
Norris qualified on the sixth row of the grid in Bahrain while team-mate Oscar Piastri failed to get out of Q1 and subsequently retired from the race.
Norris, meanwhile, was forced to pit on six occasions after a pneumatic pressure leak on his MCL60 forced him to top up the pressure multiple times as the race unfolded, capping a difficult start to the year for the young Briton and McLaren.
But he explained that both issues to befall him and Piastri were rare, and is confident they have been resolved ahead of the Saudi Arabian Grand Prix in Jeddah this weekend.
With that, he is hopeful that the team are able to get involved in the fight for points come Sunday, even if stepping up to fight Red Bull, Ferrari, Mercedes and Aston Martin will be a "big jump" for McLaren to make.
"No, it's far from that," Norris responded in the pre-Saudi GP weekend press conference when asked if there is a crisis at McLaren.
"I think with Oscar's problem, it was an issue that we've had the first time we've seen in years and years and years. So, confident that's fixed and from my issue, Mercedes are sure that they fixed that and it was again something which hasn't happened for years and years.
PlanetF1.com recommends
Lewis Hamilton urged to make clear ultimatum to Mercedes 'if things don't change'
Watch the Saudi Arabian Grand Prix weekend ad-free with F1 TV Pro!
James Key pinpoints the one key area where McLaren's MCL60 is lacking
"So both [were] quite rare issues, both things that we're confident both from HPP's [Mercedes High Performance Powertrains] side and from a McLaren side that are fixed, but everyone makes it sound a lot worse than it is, calling it a crisis – it's far from that, it's nothing close to it.
"So no, we're confident we can get some good points, I would say, this weekend. I think it's a close fight with Valtteri, with Alfa, and a lot of those teams.
"Towards the top four teams, it's a very big jump, but I'm confident we can be in that fight. I don't think we're that far away.
"It was made very clear very early on that we're far from where we want to be and like you said from McLaren's expectations and who we are as a team, we're far from where we want to be.
"But we have a very clear plan. I think it's very clear from everyone back at MTC [McLaren Technology Centre] and here what we need to achieve and want to achieve, it's just going about setting it and achieving it, which is our next call."