Lando Norris has revealed he would relish the opportunity to compete in races outside of Formula 1 in the future.
The McLaren driver can make the case for being the season's standout performer so far, with two podiums to his name and sitting P3 in the Drivers' Championship above Sergio Perez and Valtteri Bottas in faster machinery.
Norris signed a new McLaren contract and CEO Zak Brown has taken a liberal attitude to allowing his drivers to drive in different series. Fernando Alonso broke off to race in the Indianapolis 500 in 2017, Brown offered Daniel Ricciardo the chance to use Dale Earnhardt Sr.'s 1984 NASCAR Chevrolet Wrangler when he gets a podium for the team, as well as looking to make good on his promise that IndyCar driver Patricio O'Ward will take part in the F1 young driver test in Abu Dhabi at the end of the season.
Norris, however, says he would enjoy the chance to experience life behind the wheel of other cars – but only when the time is right.
"Good question. I'm not going to say too much," Norris said when asked if his new McLaren contract included racing in non-F1 events such as the Indy 500 or Le Mans 24 Hours, as quoted by The Race.
"It's definitely something I would still love to do at some point in my career.
"It's not going to be this year or probably next year, because there's so much focus this year in F1 with COVID and it's not really capable of doing that, and next year with the new rules and everything you want to be spending your time with the team and focusing on one thing.
"If you're not, you're not doing a good enough job and you're not doing everything you can to maximise your one objective.
"But there's definitely things I would want to do and I think Zak has the same opinion and objective."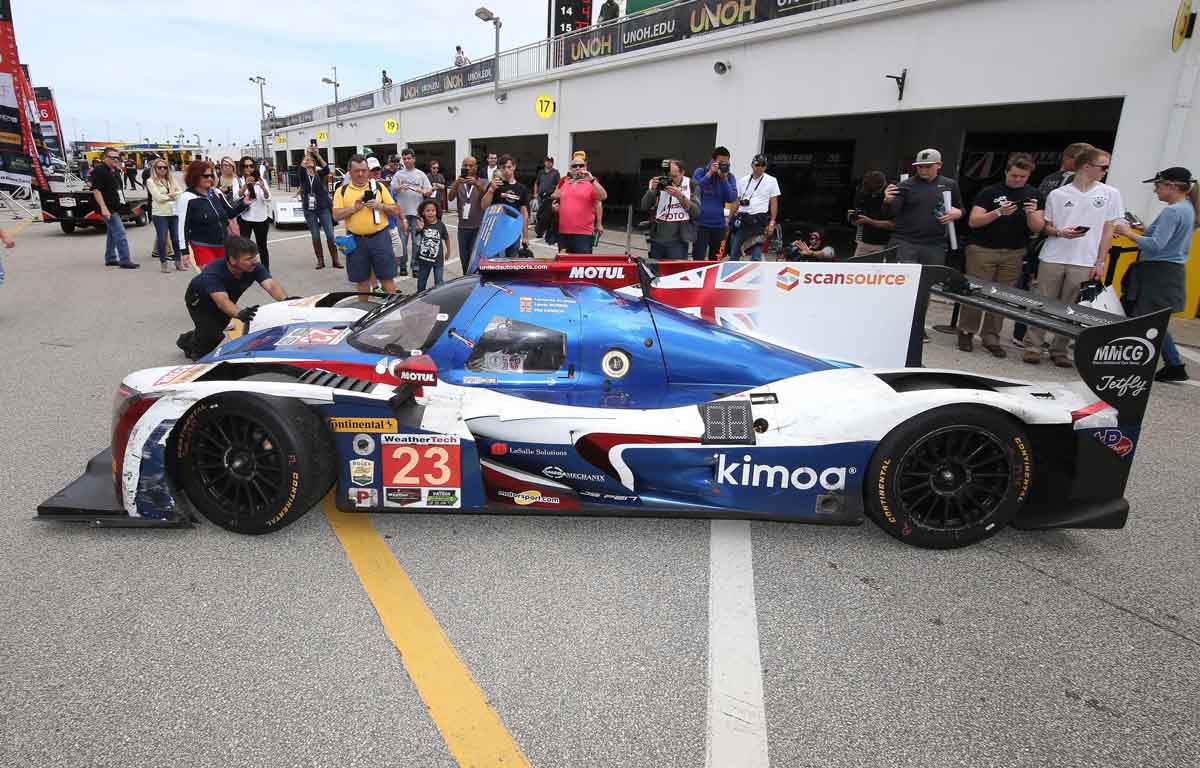 Get the Lando Norris look with the official Formula 1 store
Norris has already competed outside of single seaters as a McLaren driver, partnering Alonso and Phil Hanson in the Daytona 24 Hours back in 2018 while he was the team's test and reserve driver, alongside competing in Formula 2.
With his well-known enjoyment of sim racing including competing in a couple of rounds of the iRacing series alongside fellow professional drivers, the 21-year-old has had a taste of different racing experiences.
Alongside Norris explaining his excitement for the future with McLaren in his primary job in Formula 1, he remains open to trying other things as well.
"We would love to do more races together like we did in Daytona, the 24 Hours. I would love to do more endurance 24-hour races, or 12-hour races, whatever it is," he added.
"I had a lot of fun doing those kind of things so it's definitely something that's in the back of my mind for the future."
Follow us on Twitter @Planet_F1, like our Facebook page and join us on Instagram!