Lando Norris: McLaren have 'literally the opposite of No 1 and No 2 drivers'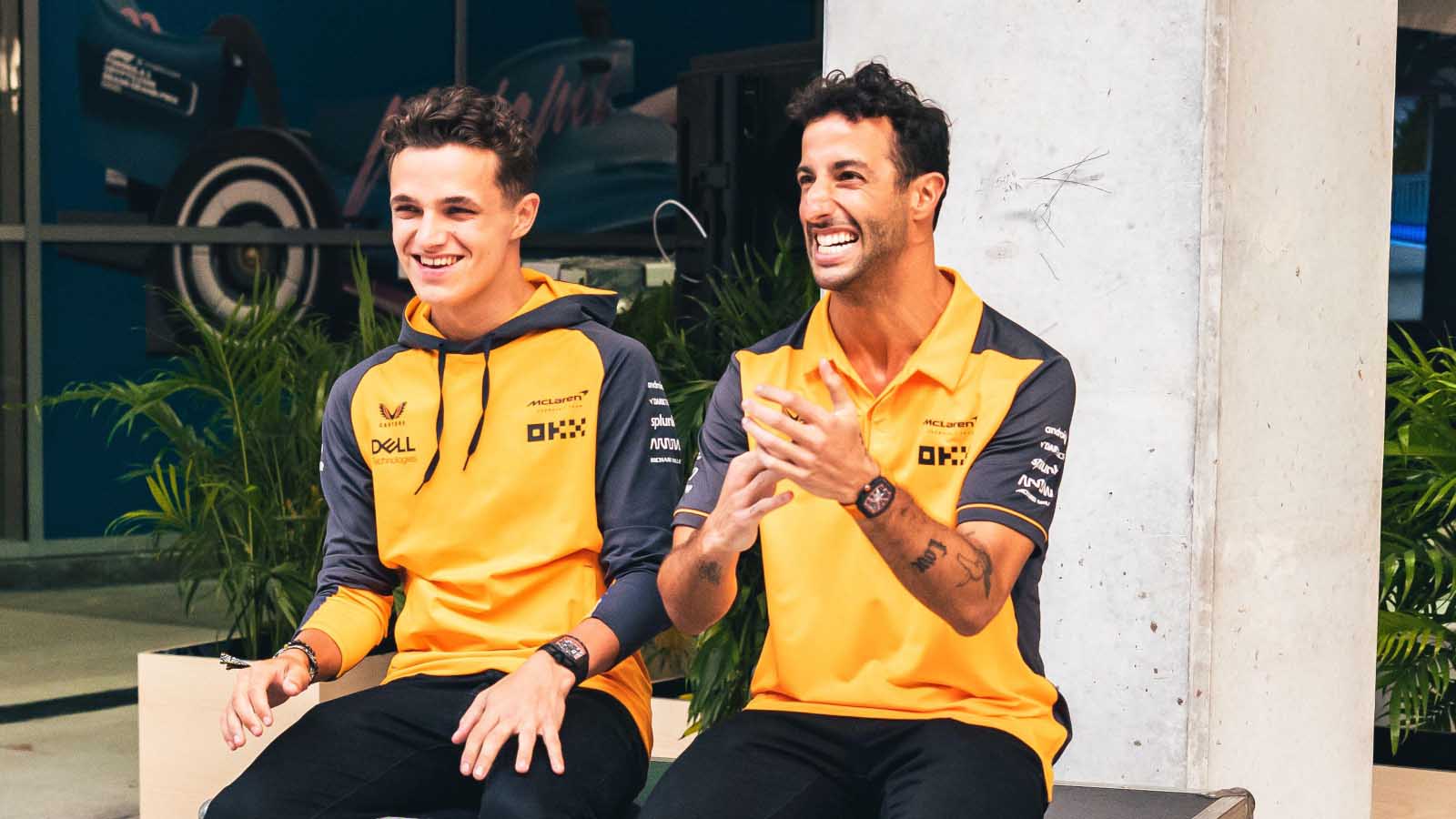 Lando Norris has rubbished the suggestion that he and Daniel Ricciardo are cast into 'number one' and 'number two' roles within McLaren.
Norris has largely out-performed his team-mate in their season-and-a-half spell together at McLaren, with Ricciardo's inability to match Norris a significant part of the reason behind his early departure from the team at the end of this year.
But while Norris has earned the lion's share of points, 88 to Ricciardo's 19 as it stood after the Italian Grand Prix, he insists that the team still treat them on a level playing field.
Rather than the Australian falling into a support role, Norris explained that a typical weekend sees McLaren focus on what will work best as a team instead of helping one driver over the other.
"This discussion is overrated," Norris said, as per Motorsport-Magazin. "I see far too much talk along the lines of 'they only care about this driver and they don't care about the other driver'. It's not just for us, it's for every team.
"I love it when people think they know what they are talking about when in reality they have no idea. Sometimes the complete opposite is the reality.
"Before every single race we have a meeting where we go through how we can work well together as a team. It's about how we don't work as number one and number two.
"Daniel can help me in certain situations and I can help him sometimes. We have that discussion every weekend.
"It's literally the opposite of a division of roles with number 1 and number 2 drivers. It's about how we can work better as a unit to have better results at the end."
Now it has been confirmed that Ricciardo will leave McLaren at the end of the year, it would be understandable moving forward for the team to give Norris first choice when it comes to car upgrades and new parts being tested.
But while that may become the case moving into the final part of the season, it is not for now, according to the 22-year-old.
"There are no priorities," Norris said. "I get a new part one weekend and then Daniel gets a new part the next weekend. It's completely fair.
"Maybe the other teams work in different ways. But as far as we're concerned, that's not the case at all."
Read more: 'Fernando Alonso gave McLaren mechanics envelopes stuffed with cash in 2007'