Lando Norris overlooked as McLaren boss lauds their 'future World Champion' prospect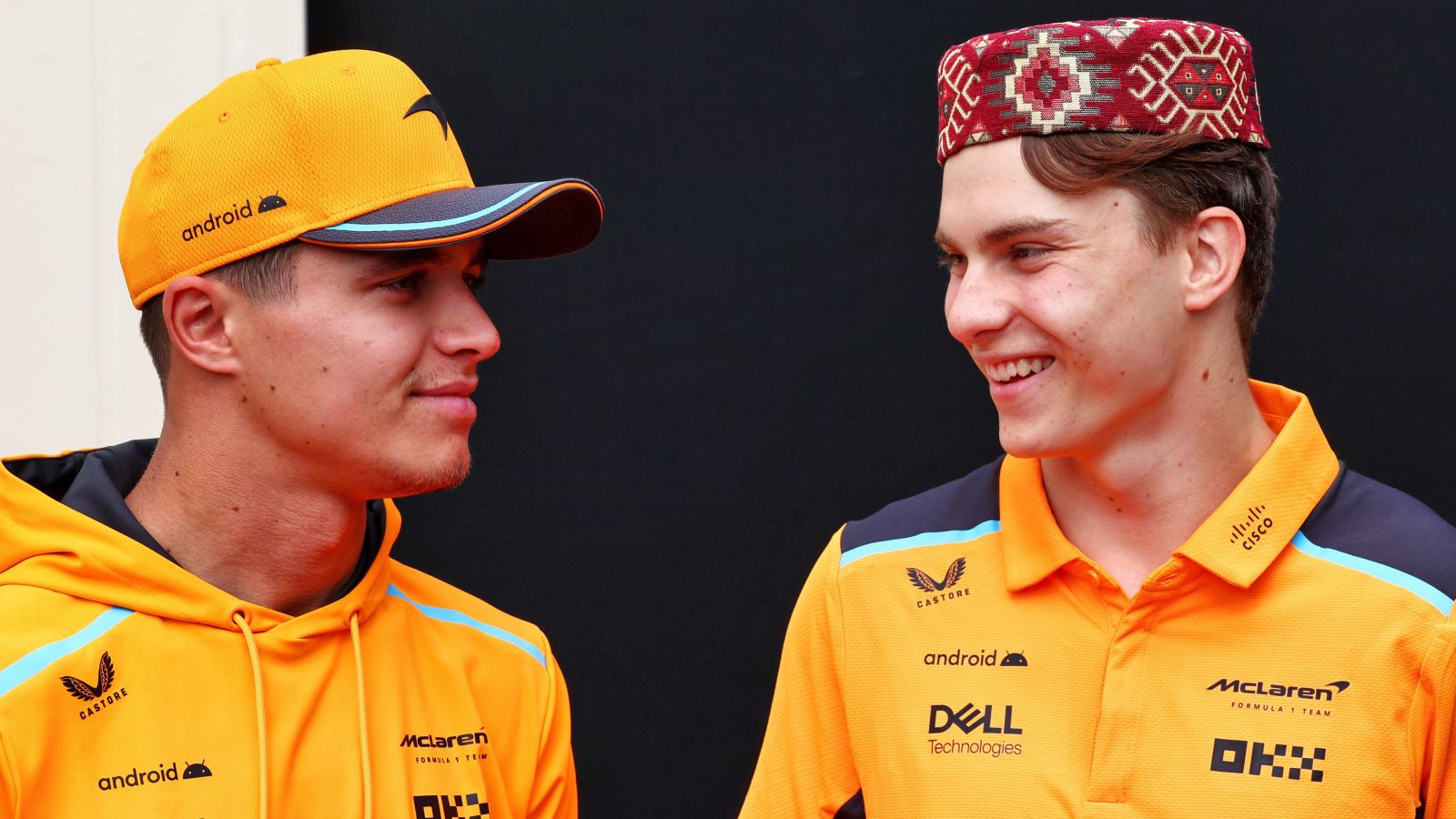 Despite lagging behind Lando Norris in the standings, Zak Brown has declared that in Oscar Piastri he believes McLaren have a "future World Champion on our hands."
Having won the tussle against Alpine over Piastri's services for this year's championship, McLaren put the Australian rookie in the car alongside Norris. To date the results have been mixed, although it must be noted not because of Piastri.
Car troubles in Bahrain and Miami didn't help his cause in scoring points while a first lap collision, Piastri hit by Pierre Gasly, in Saudi Arabia left him with a damaged MCL60.
He was in the points in Australia, P8 at his home race, but a race later in Azerbaijan missed out by one position with a P11 in the grand prix.
With four points on the board to Norris' 10, the Briton also having had his share of car issues this season, the jury of public opinion is still out on Piastri.
But it's not when it comes to Brown's assessment of his young driver.
"We're very impressed with him," said Brown. "He's very focused. He's not really made any big mistakes. [Just the] typical exploring of the limits, so the odd lock of a wheel here and there.
"He's not been to all these [circuits used so far in 2023] so early indications are we've got a future World Champion on our hands.
PlanetF1.com recommends
Lando Norris causes carnage after gatecrashing Max Verstappen stream
'Oscar Piastri could chase Lando Norris out of McLaren and would thrive at Red Bull'
"We just have to work to give him a faster car now.
"Oscar has been impressive since we've had him in the car. He's very mature. He's very focused and he's very technical.
"The combination of Lando and Oscar, I couldn't think of a better combination of drivers.
"Oscar has done a fantastic job and he's trading lap times with Lando now and that's what you want."
It should be noted, though, that Brown has often said of Norris "will be a World Champion" and last season told The Standard: "I always thought he's a World Champion in the making. He's as fast as anyone and he rarely makes mistakes. He doesn't make big mistakes."
It's not the calibre of drivers that's McLaren's problem, it's the car
Piastri won three successive championship titles on his way to the 2022 Alpine reserve job with Norris is a past winner of the Formula 3 European Championship and came second to George Russell in the 2018 Formula 2 Championship.
It's fair to say both drivers have talent. It's also fair to say the car they're presently driving doesn't allow them to showcase that.
The MCL60 is lacking in performance largely because it's missing downforce, the result of the team dropping the ball when it came to the affects this year's floor regulation tweaks would have the cars.
Everyone knew it would take away downforce, McLaren didn't realise how much.
Now the team is scrambling in as orderly fashion as possible to recover that with new team boss Andrea Stella saying they're playing in a "real game of millimetres".
"It's also a play with millimetres here and there," he said. "They make the difference in how stable the vertebrae are when they're moving. And they're also crucial for porpoising.
"Now for the right airflow it's important to understand what high-level concepts to focus on in development.
"And then it's a real game of millimetres, with lots of runs in lots of areas of the car and the underbody by people in the aerodynamics room."
If McLaren get that right, then F1 fans can really see if either Piastri or Norris have what it takes to fight for a World title. Until then, it's just a team boss talking up his line-up.