Norris happy with efforts to lessen joker image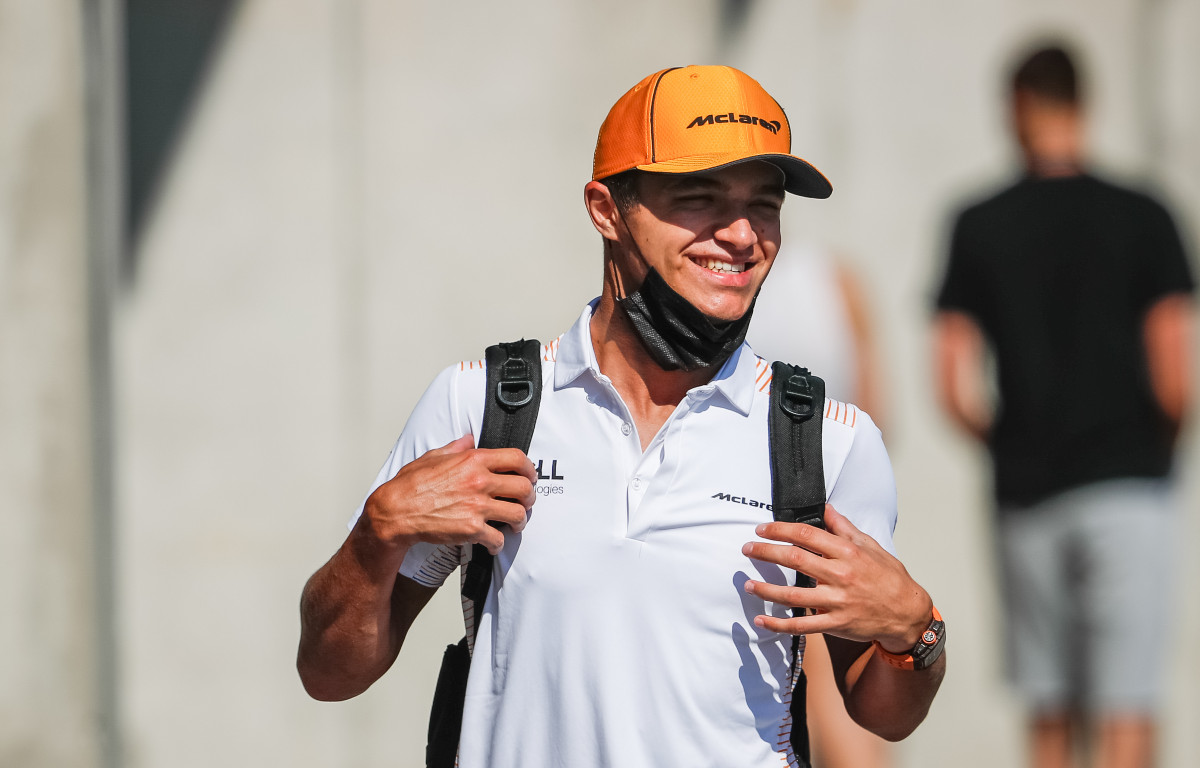 Lando Norris feels he has now found a greater balance between his jovial and serious sides within the Formula 1 environment.
The Briton burst onto the scene in Formula 1 back in 2019, making a name for himself as not only a driver with great racing potential, but also establishing a reputation as one of the series' brightest personalities.
But Norris grew concerned over the feeling from some that he was not taking his F1 career seriously, and so, he looked to tone down his fun side somewhat.
And halfway through his strongest season so far, the McLaren driver is pleased with the balance he has found between his fun-loving personality and demonstrating his focus.
Speaking about his use of social media, as quoted by Motorsport.com, Norris said: "A bit of that was reassurance and confidence from what I see on social media and stuff, just trying to be a better person and allow people to support me and like me.
"I don't want people just to see me as a joker or a guy who doesn't take things seriously, because that's not who I am. I just wanted to show them that I do put in effort, I do work very hard to do better and get the results I'm getting at the moment.
"It doesn't come for free. And I just wasn't very good at showing that side of it. I feel like I've showed a bit more of it over the last year and a half or so.
"A bit of it was just for myself, it made me feel better, and allow people to see me for who I am, not just a joker.
"People just like to post those photos and videos and stuff because it makes people laugh, that's what people love to see. You aren't as interested in seeing hard work and things like that.
"But it also gives people a good perception of who you are as a person and that was important to me. So I changed it for personal reasons."
Top 5 Moments: Lando Norris challenging for pole
Henry Valentine and Charlotte Lines from PlanetF1's Torquing Point podcast discuss McLaren's Lando Norris challenging for pole position at the Austrian Grand Prix.
Norris has said previously that he no longer personally uses his social media accounts, though he does remain highly active on streaming platform Twitch where he as a strong following.
And so Norris' task went deeper than simply altering his persona in front of the cameras, since he also wanted to maintain his appeal to Formula 1's younger fans.
"I love having the fan base that I have on Twitch and this young generation," said the McLaren driver.
"But I also want to be accessible and be a guy that the older generation support, because they see me more grown up – a grown guy that just wants to do well, rather than just a funny guy that's immature and things like that, which I'm not.
"A lot of it is finding that balance for personal reasons, but also for the bigger picture and for my hard work."