Norris responded to Sochi with two-day sim session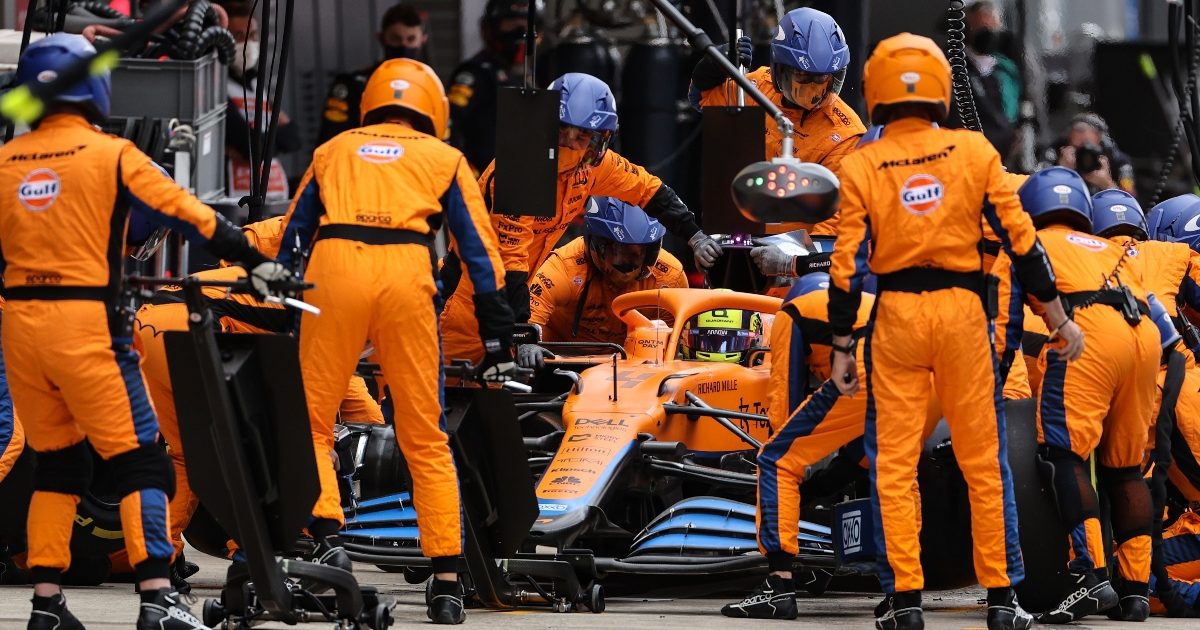 Following the heartbreak of the Russian Grand Prix, Lando Norris headed for the simulator to analyse his and McLaren's mistakes.
After taking pole position on the drying Sochi track, Norris was looking set for at least a P2 finish as he defended his lead from Lewis Hamilton into the closing stages of the race.
But when rain began to fall at parts of the circuit, Mercedes ordered Hamilton to pit for intermediate tyres with a threat of heavier precipitation to come, while McLaren chose not to overrule Norris on his desire to stay out.
The rain then intensified greatly, leaving Norris unable to keep his McLaren on the track with slick tyres.
And so Hamilton was in the clear to take his 100th career victory, while after limping back to the pits Norris was forced to settle for P7.
But Norris and McLaren are keen to bounce back, so the simulator has been extremely busy as they search for ways to improve upon their Sochi efforts.
And Norris confirmed this work has paid off.
Get the Lando Norris look with the official Formula 1 store
"I've learned, of course, many things – things for myself, what I could do better next time if we're in exactly the same situation again, and how I can make better decisions," he told Motorsport.com.
"But also with the team, it's how can we communicate better. How we can talk, so the team also give me more information in order to make decisions.
"The thing is, it's so complicated. When you just watch TV it looks so simple and it looks like the easiest decision in the world. You feel like sometimes you can just make an easy decision. But it's really not that simple. And there are so many things which have to take place for you to make a good decision and the correct decision.
"We reviewed everything, the whole race – even from lap one to the very end. But of course, more importantly, the last 10 laps.
"What can I do better to help the team and what can the team do better to help me? We spent two days on the simulator, and one day reviewing everything with the communication, and how we talk to each other to try and do a better job next time.
"I won't say what I've learned, necessarily, but I've learned a lot and the team have learned a lot. It's not a guarantee, but hopefully we'll do a better job next time."