Norris: Qatar GP result 'just really sucks'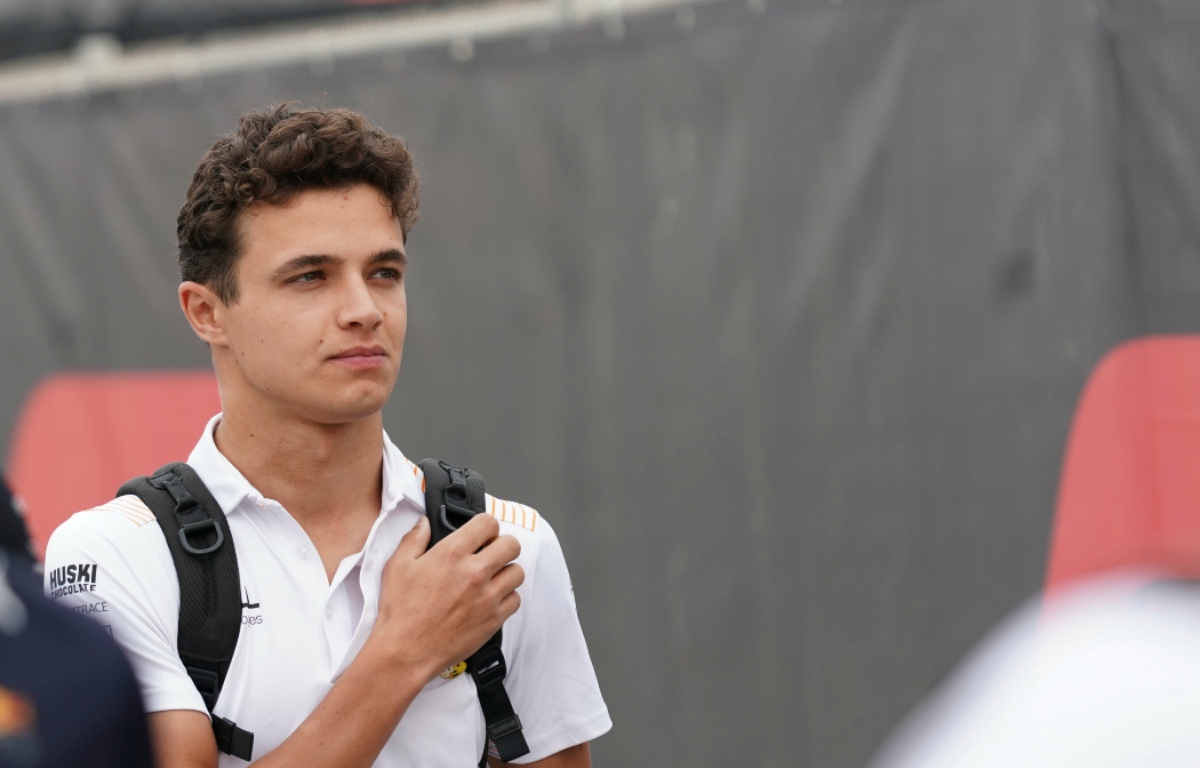 Lando Norris says the outcome of the Qatar Grand Prix "just really sucks" for himself and his team.
The McLaren driver looked set to score some much needed big points for his team in Qatar, running P4 as the laps counted down.
While it was all but inevitable that he'd lose one place to the charging Red Bull of Sergio Perez, he crucially looked set to finish ahead of his closest rivals in the standings, both Ferrari drivers.
However, disaster struck with just 10 laps remaining, with Norris being one of many drivers to pick up a puncture, forcing him to pit and drop all the way down to P11.
He did ultimately manage to fight back and score a few points, crossing the line in P9, but the loss of so many places hurt him, especially as he and his team had done such a good job.
"The last few races you've got to accept that we just made some mistakes – we just did a better job than them [in Qatar]," he said as per The Race.
"The car was pretty strong, I've got to give it to the team, we had a good car today on race stints, even better than I probably expected, so I was very happy about that and I could push a lot with the car.
"We should've been like P4. I think, if we'd got everything right, maybe we could've challenged for P3 but that's a challenge as Fernando [Alonso] is a racer, you don't expect an easy overtake if I tried.
"We should've unlocked more points than Ferrari and at least got something back. I know they're a long way ahead and even further away now.
"They did that because they deserved it, and they were there on performance, but when you have days like today, there's just nothing you can do and it just really sucks."
When it rains it pours… our streak of poor runs and bad luck continued in Qatar today. Disappointing result with Lando in P9 and Daniel in P12 but we'll push hard right to the end. pic.twitter.com/jEgAylLVe9

— Zak Brown (@ZBrownCEO) November 21, 2021
With the Ferraris taking P7 and P8 in the end and Daniel Ricciardo finishing outside the top 10, the gap between the two teams in the battle for P3 in the Constructors' Championship is now up to 39.5 points with just two rounds to go.
Even so, team principal Andreas Seidl hasn't given up on closing that gap and won't until it mathematically can't be done.
"It's a big disappointment for us because it was a weekend we could have scored good points," said the German.
"Lando was driving a really good race. We missed that opportunity. It didn't go our way, sometimes it goes like that in the sport.
"All that is left for us to make sure in the last two races we keep fighting because as long as it's theoretically possible, we'll give it all for the constructors' championship.
"And we simply want to finish on a high and score some good results again."
McLaren can wave goodbye to P3 finishing spot
McLaren have all but lost touch with P3 in the Constructors' Championship.