Lando Norris admits racing against Lewis Hamilton with his seven World titles and 15 years of experience plays on a driver's mind.
Hamilton is arguably the greatest driver to have ever raced in Formula 1.
The Mercedes driver has 103 grand prix wins, the most ever, and is tied with Michael Schumacher for the record for the most World titles.
This season, the Briton is chasing that record-breaking eighth he was denied last year.
But while the battle is again expected to rage between Hamilton and defending World Champion Max Verstappen, pundits are predicting Ferrari and perhaps even McLaren could get involved.
Last season, Norris had his first proper fights against Hamilton, the first of which was at the Austrian Grand Prix.
Norris defied Hamilton for 15 laps, with the Mercedes driver calling him a "such a great driver" when he finally found his way through.
Their next tussle, although a brief one, was in Russia where this time the weather gods played a role as Hamilton on wet tyres went storming past Norris, who was trying to get to the end on slick tyres, to take the lead.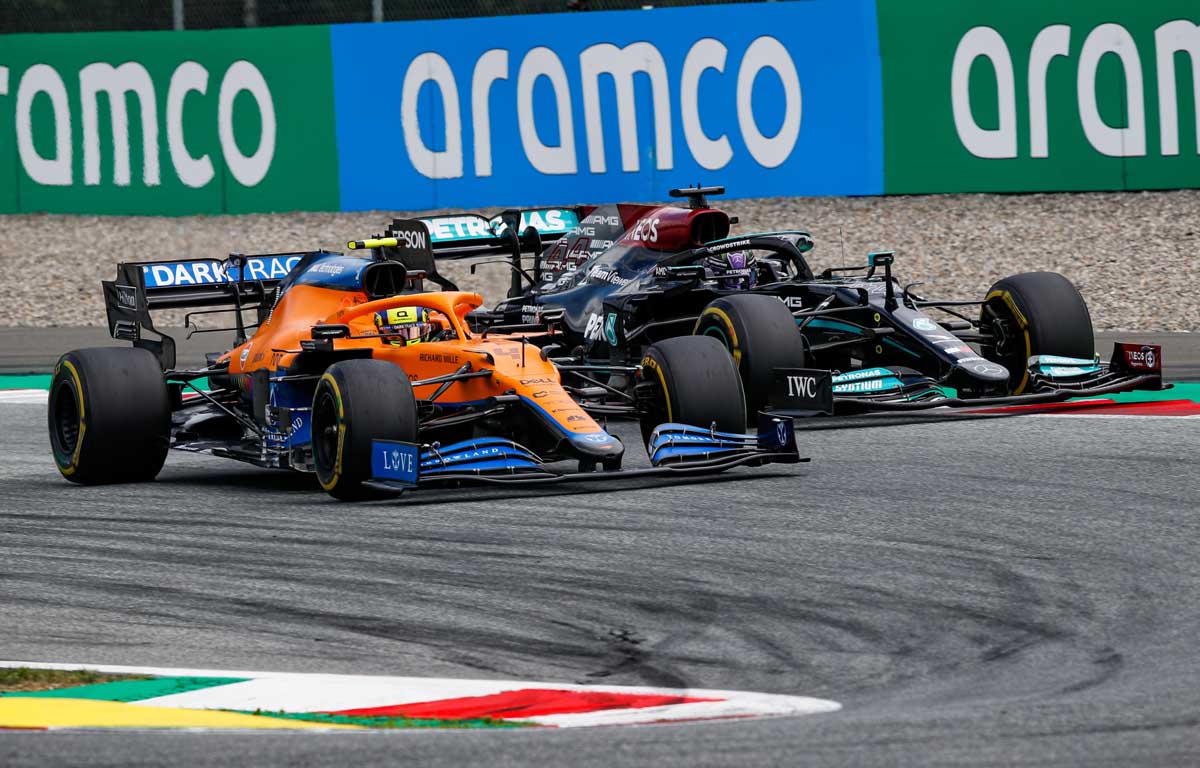 With a 14-year age gap, Hamilton has gone from being one of Norris' racing heroes to his rival.
While this season marks Norris' fourth on the Formula 1 grid, Hamilton is lining up for his 16th season.
Norris admits the 36-year-old's success and experience make him a tricky rival to race against as he gets into your head, and without even trying.
Speaking on Jake Humphrey's High Performance Podcast, the McLaren driver said: "It's a tricky one.
"The first few times I really began or I had a chance to race him were like Austria, you would say Russia a little bit.
"Can I keep a seven-time champion behind me? They do play on your mind a little bit.
"At the time I'm not necessarily thinking those words but I'm going round, just on the straight, and I'm thinking 'alright, what will he try and do now?'
"What has he understood or what's he learnt over the past, whatever, 20 years he's going to try and outsmart me on.
"Is it the battery or the tyres? Is it the engine mode?
"Will he try and pull back to make me feel like I'm comfortable and then pounce and then have a go?
"All of these things are playing in my head, what is he going to try and outsmart me on.
"Those things definitely play on your mind a little bit."
PlanetF1 Verdict