Norris reacts to being voted the ladies' favourite driver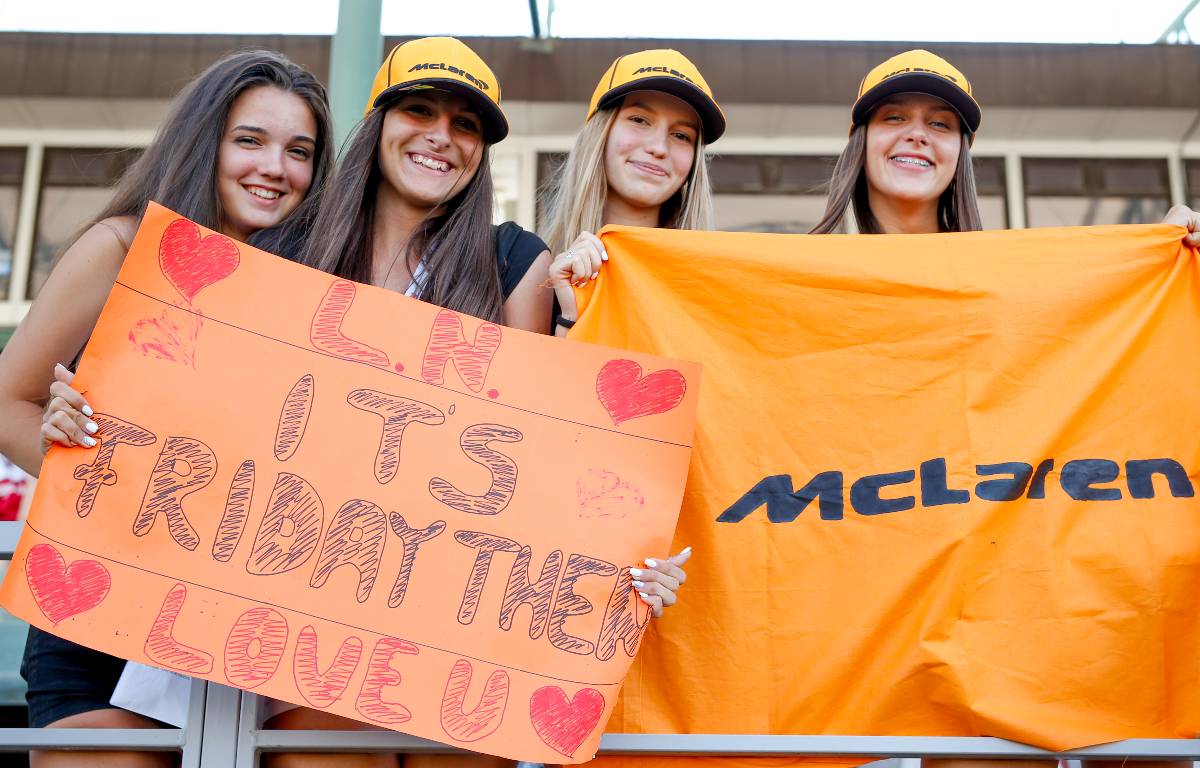 Lando Norris is happy to have been the ladies' choice in F1's biggest ever fans' survey – especially if he can help them towards a career in the sport.
Voted the second most popular driver overall among the current 20 on the grid, splitting World Championship rivals Max Verstappen and Lewis Hamilton, the 21-year-old was the favourite of the female respondees as 57% of them put him in their top three.
The McLaren driver was pleased with the outcome of the survey from a personal perspective and if he can empower women to pursue a career in Formula 1, then all the better from his side.
Here at C.O.T.A. 🙌🇺🇸#USGP pic.twitter.com/gRD9P3K3vk

— McLaren (@McLarenF1) October 21, 2021
"It's really cool," said Norris, asked by the Formula 1 website for his comments about the survey's results.
"Fans are the reason Formula 1 exists, in a way. I feel like I do quite a bit for the fans and it's nice to know I have a lot of people supporting me, cheering me on and just being there for me. That's awesome.
"It's good to know I can influence them or try to help change them, say good things every now and then. Normally I'm not very good at saying good things, but…
"The fact I have the chance to influence that many people is pretty awesome.
"Especially, I guess, with the women. There are so few women in motorsport and racing, so the more I can hopefully impact on that and give them the chance to believe they can be here in Formula 1 – maybe not just as a race driver but also engineering or mechanic-ing or whatever – there are plenty of spaces for them to do that.
"If I can have an influence on them, that's great. But I guess the more fans the merrier as well. It's a nice thing to see."
What also stood out from the results of the poll was Norris' popularity with his fellow youngsters, having been comfortably ahead of his rivals with those aged 24 and under.
"A win for me is obviously a win on track, but having these little things off-track as well for the team and for myself, it's nice," he added.
"I obviously do things back home like streaming on Twitch and so on, which I've not actually done that much of recently. But it's just to interact with the fans a little bit more. And I think that's cool.
"But also knowing I can have a bit of an influence on that younger generation of kids growing up and that age group, and even still with some of the older ones, then it's nice to know they are supporting me. That's a very cool thing to hear."
McLaren still looking for hangover cure after Monza
McLaren need a strong performance at Austin to keep Ferrari behind.