Lando Norris 'hates to say it' but 'no sympathy' for Daniel Ricciardo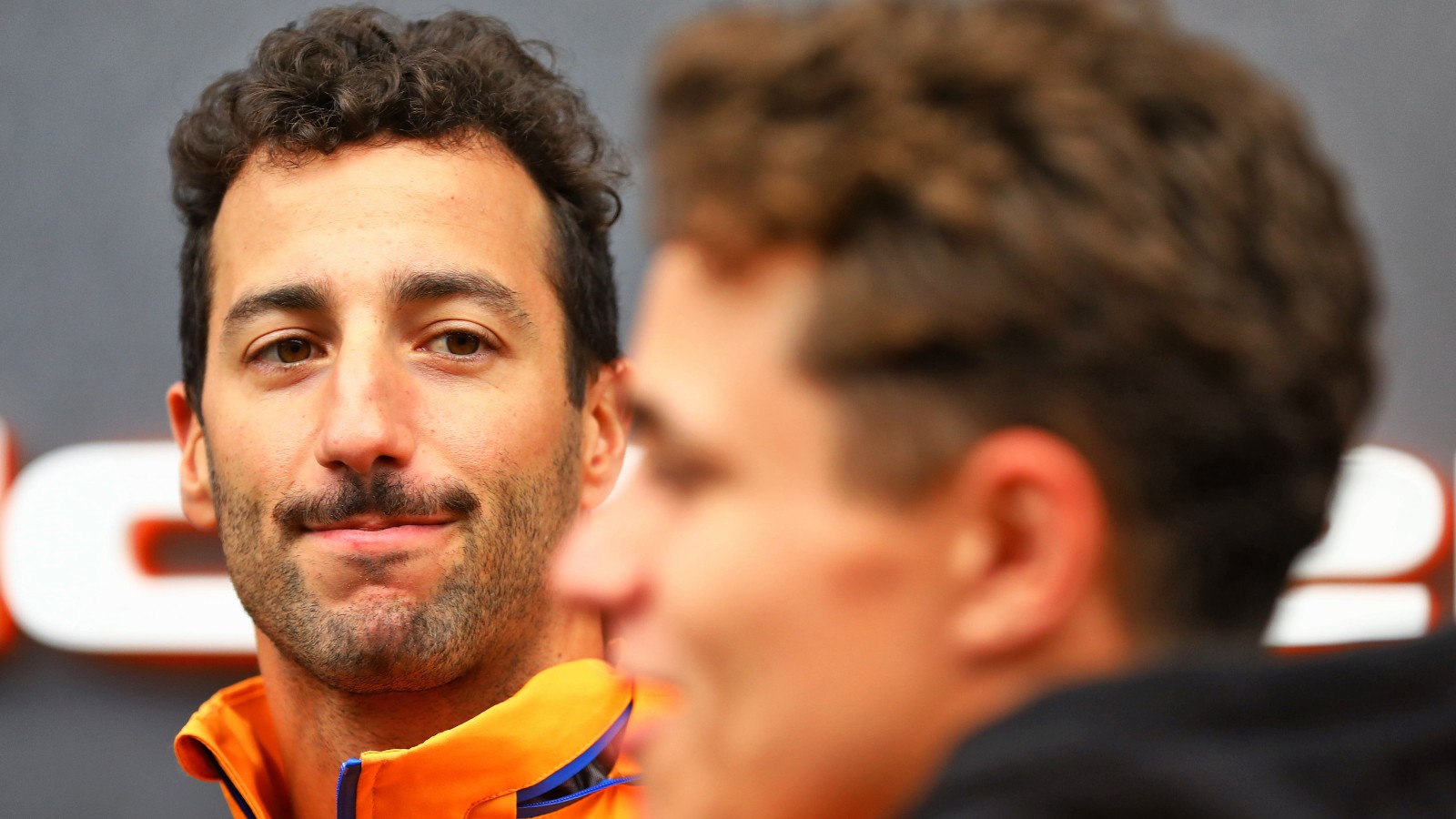 Lando Norris has no sympathy for Daniel Ricciardo's struggles, which have now led to his early McLaren exit.
McLaren and the Australian driver announced on Wednesday he will leave the team at the end of this season, walking away two years into his three-year deal.
McLaren have had to put up a "big cheque" to pay the driver off, but CEO Zak Brown feels it is for the best as the Australian was not getting the results.
Ricciardo's struggles to adapt to the McLaren F1 car have been widely reported on, the eight-time grand prix winner conceding earlier this season every step forward was followed by two back.

Norris admits he has no sympathy for his team-mate's plight as he too has had to battle to understand the car.
"I would hate to say it," he said, quoted by The Race, "but I would say no. People will probably hate me for saying it.
"It's difficult because I never know if I might encounter that in the future with this car or with a different team or whatever.
"So I never want to contradict myself going into the future, but I've just got to focus on my driving and it's not my job to focus on someone else.
"I'm not a driver coach, I'm not here to help and do those kinds of things. I'm here to perform at my absolute best and that's about it.
"It's difficult though when people start to have an expectation [that] it's my job to also just start doing these other things and helping and describing this and doing that, when that's not really the case.
"And it's also the case that if I don't perform well for a few years, it can also be the end of my career and the end of me driving and Formula 1, so I've got to focus on myself for the majority of it."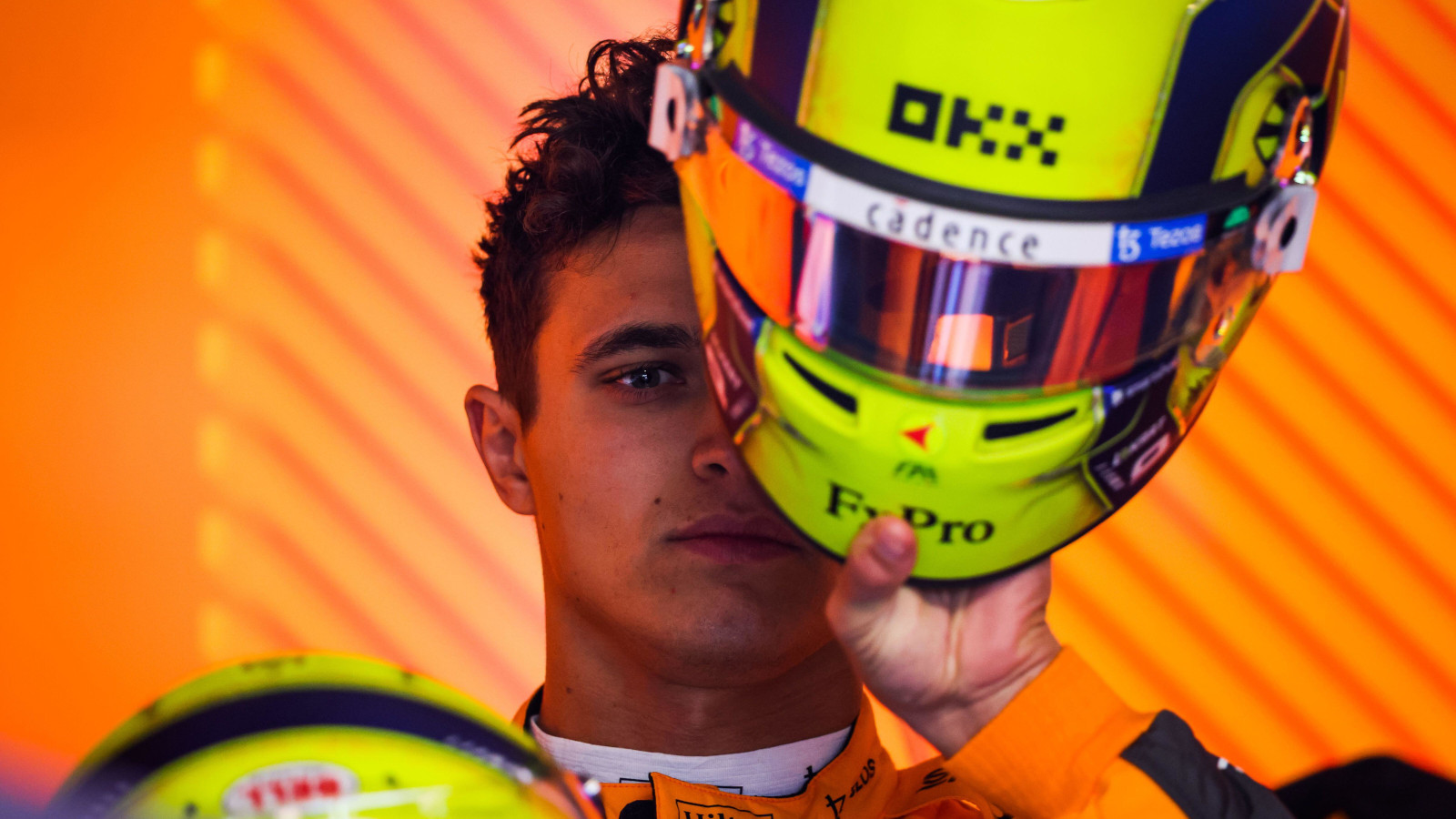 As for suggestions the McLaren has been designed to suit Norris' style more than Ricciardo's given his long-term deal with the team, the Briton says that is "completely wrong".
He added: "I'd say in the beginning of the year it suited him [Ricciardo] more than it did me.
"The car doesn't suit me in any way. If I could choose an exact driving style, for me to have and for the car to suit, then this car doesn't give me anything of what I want to do.
"The car I have now is not one which is designed around me in any way. It's just the one they can make the quickest as possible in the wind tunnel."
Why McLaren won't favour one driver in the car concept
As a team fighting to finish best of the rest in the Constructors' standings – the championship that pays – McLaren would never deliberately favour one driver over the other when it comes to the car's design. They need both drivers to score.
This year's championship is a clear indication of what happens when only one is producing the goods. Although McLaren have a podium finish on the board, they have fallen behind Alpine in recent weeks as the latter as managed a run of three double points hauls.
While that has given Alpine a four-point advantage in the race for fourth place, if that continues they will easily put distance between themselves and McLaren. In total, Alpine have put together seven races in which both cars scored, McLaren have managed that just four times.
The Woking team need a second driver to score points and sadly that has not been Ricciardo.
This year he has managed four top-10 results, Norris has 10 and one of those was a podium. Last season was a similar story, Norris finishing all but two races in the points, Ricciardo missing out nine times.
Sadly for Ricciardo the numbers do not lie, but to even suggest it is because McLaren have designed a car to suit Norris would go against everything the team needs.