Lando Norris rubbishes speculation of a rift with Daniel Ricciardo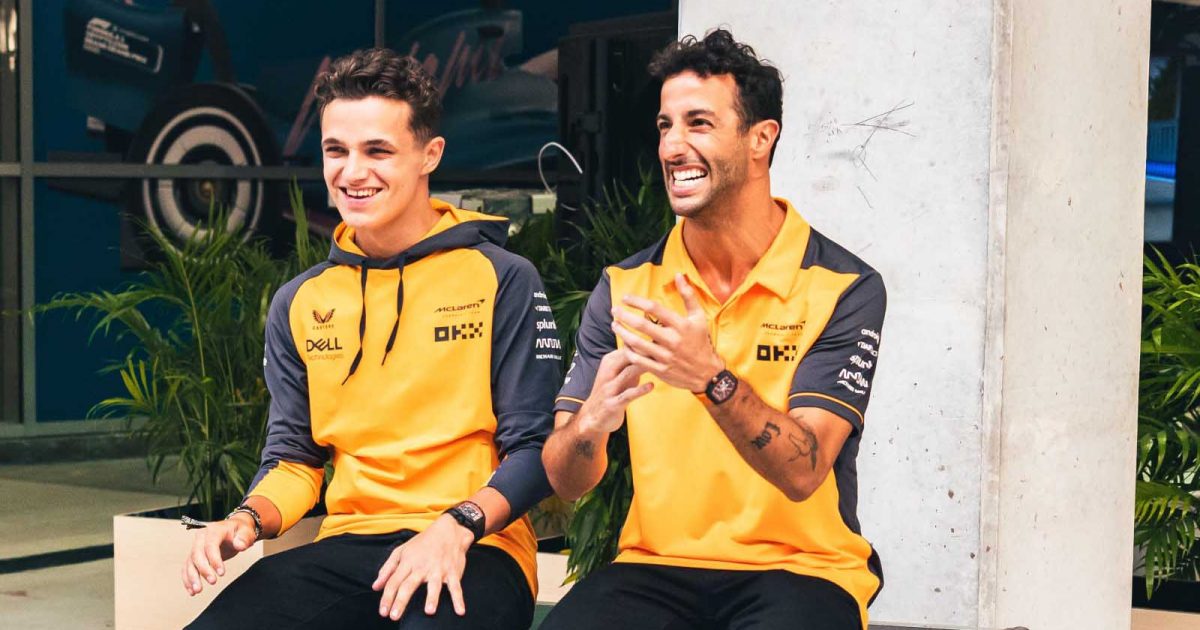 Having declared he has "no" sympathy for his soon-to-be-ousted team-mate Daniel Ricciardo, Lando Norris has denied there's a rift between the two.
19 months after putting in his first laps in a McLaren F1 car, Ricciardo and the team announced their partnership would end with the conclusion of this season.
It failed to produce the results either wanted, and with no sign of improvements on the horizon, they came to a mutual agreement to call it quits.
Norris told the media he had "no" sympathy for the 33-year-old's plight.

Speaking of his team-mate's exit, he added: "It's not me having a dig or anything but when you look at the results, if you want two people to be at the same level then you're not surprised.
"It's hard to know when to call it, I guess, which is what they done.
"People will probably hate me for saying it but it's difficult because I never know if I might encounter that in the future with this car or with a different team or whatever, so I never want to contradict myself going into the future, but I've just got to focus on my driving."
His comments had some suggesting that all was not right between the team-mates.
Norris has rubbished the mere suggestion.
"I want to be friends with as many people as possible, similar to how I am now with Daniel," he said. "We get on really well.
"For some reason people think otherwise, but this is completely untrue.
"We have a lot of fun together, we spend a lot of time together. But just things are different, probably because he's a bit older and he's into different things."
Those different things mean that while Norris has many social media posts of himself playing golf with his former team-mate Carlos Sainz, you won't see one of Ricciardo swinging a club.
Points on the board today before we go again in Monza. Rest – pizza – race. That's the plan. 🍕😉 @LandoNorris @DanielRicciardo #DutchGP 🇳🇱 pic.twitter.com/GpIDX7Fk5Y

— McLaren (@McLarenF1) September 4, 2022
"He's not into playing golf and so on," he added. "So therefore, you don't see it as much on social media and whatever.
"But I think our friendship is good and the respect we have for each other, and I'm pretty sure that will continue into the future."
This weekend the McLaren team-mates return to the scene of their shock 1-2 finish at last year's Italian Grand Prix, Ricciardo leading home Norris.
Norris is excited for the race.
"My last two trips to Monza have been incredibly positive, with last year being one of my favourite F1 memories, so let's try and recreate some of that feeling this weekend," he said.
"It's likely to be a much trickier weekend for us this year but there is still an opportunity for points and to have an impact on the Constructors' Championship.
"With it being the Temple of Speed, I'm really looking forward to getting out on track and seeing how far we can push the car. One last big push as we finish up in Europe for the season so let's give it all we've got."
Read more: Did Daniel Ricciardo reveal his 2023 plans to Sergio Perez?