Norris 'bruised' but pleased with preparations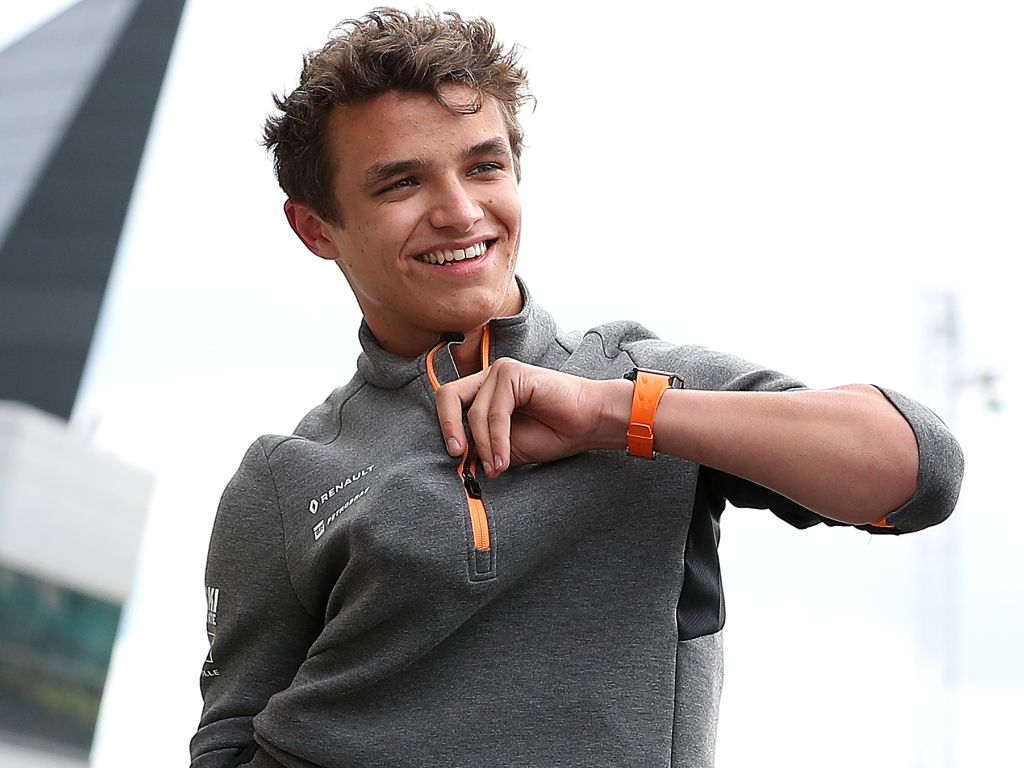 Despite feeling "bruised", Lando Norris is pleased with the preparation he's done in an F3 car and go-kart over the last few days.
The 2020 grid have all been ramping up their preparation's for the season opener at the start of July. Racing Point and AlphaTauri have opted to do filming days, allowing them to use this year's cars but restricting the mileage they can do.
Mercedes and Renault meanwhile have used their 2018 cars instead, meaning there's no limit on their distance and tyre usage.
This isn't an option for McLaren as Renault has refused to supply them with a power unit for such tests. Instead, their drivers, Norris and Carlos Sainz, are running Formula 3 cars at Silverstone. They also took part in a karting day, and Norris says his body is now feeling the strain.
"Three days of preparation for Austria: Two days of F3 in Silverstone, one day of karting," he said on his YouTube channel.
"I mean today, karting, the bumps and everything. Physically, karting is one of the best things for the body.
"But yeah, it's all been part of the build-up to Austria. It's been good, it's been worth it. I'm feeling bruised now but I've got a bit of a break 'til we get to the more serious stuff in Austria. Yeah, it's been a good few days, I've really enjoyed it."
The F3 car he drove was the same one he won the 2017 title in. He said returning to it was a struggle due to the considerably heavier steering compared to F1 cars.
"The steering's heavy! I'm used to F1 [where] it's nice and easy," he added.
"I think with this tyre, you can't load it really quickly. You have to load it slowly and then there's a lot of grip. It's like if you're going at high speed, there's so much downforce if you try to be really aggressive in the turn, it just goes over the peak and then you lose it.
"You have to turn in quite smooth and then once you've loaded it then you can really turn in a lot more. I always go over the limit on turn-in, I lose it, then on the exit, I am really under the limit. So I can drive really slowly and then get on the throttle earlier."
Follow us on Twitter @Planet_F1 and like our Facebook page.