Lando Norris says young drivers can not be pressured to fill Sebastian Vettel void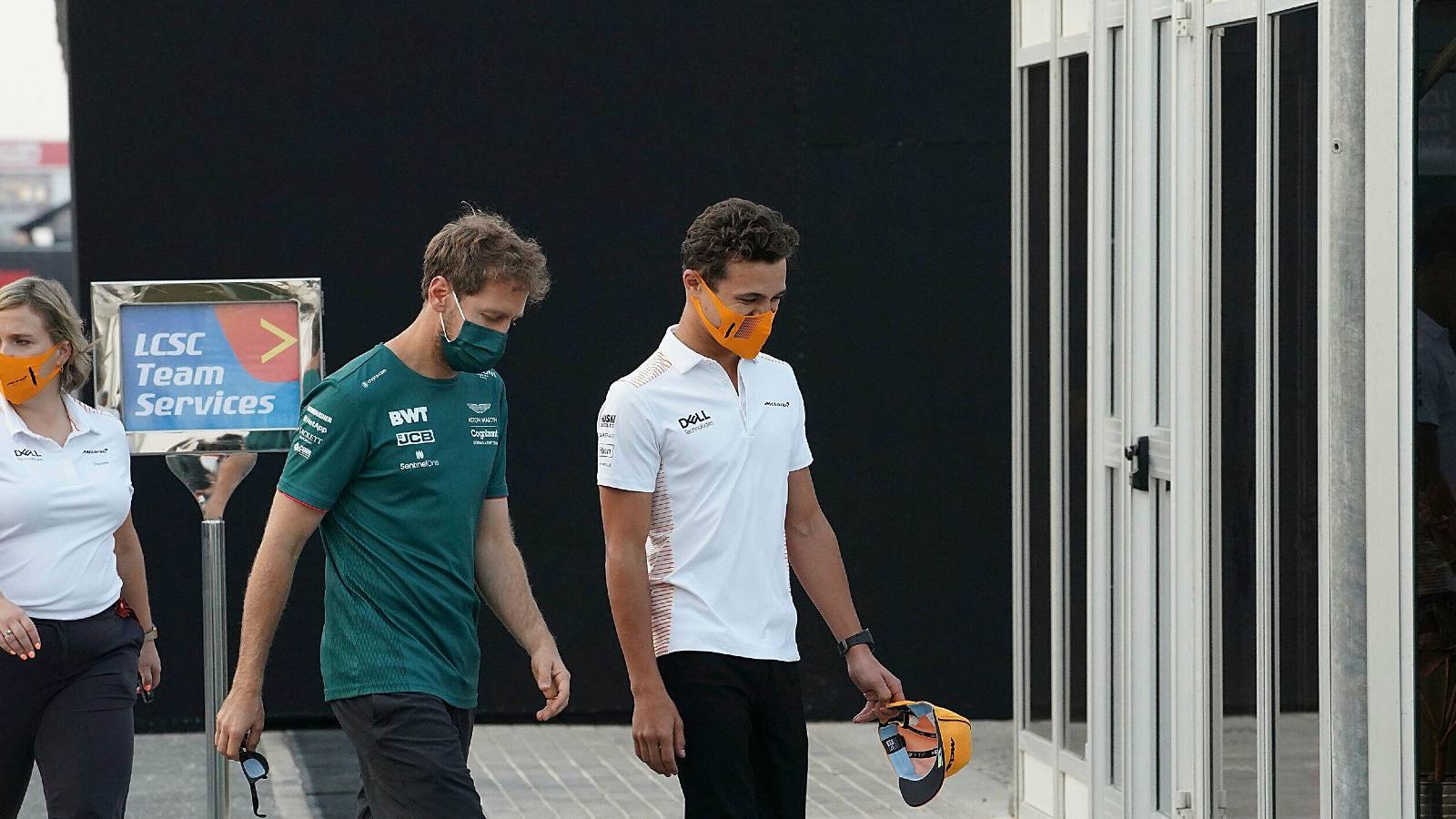 Lando Norris knows Formula 1 will lose one of its most vocal characters in Sebastian Vettel, but younger drivers cannot be forced to step up.
Vettel in recent years has stepped up the use of his platform to speak out on environmental and social concerns, often applying pressure to Formula 1 to reduce its carbon footprint and highlighting various nation-specific environmental issues which he perceives.
At the end of 2022 though, Vettel will retire from Formula 1, which of course leaves a hole to fill in more ways that just the spot on the grid.
But Norris says that the younger drivers, like himself, must not be forced to take over the baton from Vettel.
He used the 2013 Malaysian Grand Prix as an example to support his view, where the infamous 'Multi 21' drama occurred as Vettel ignored Red Bull's team orders and overtook Mark Webber, going on to claim the win.
Norris believes that the Vettel of now, no longer focused solely on championship success, would probably not have reacted in the way that he did back then.
So, the Brit is mindful that with his career still young, having debuted back in 2019, it means he is in a very different place to where Vettel is.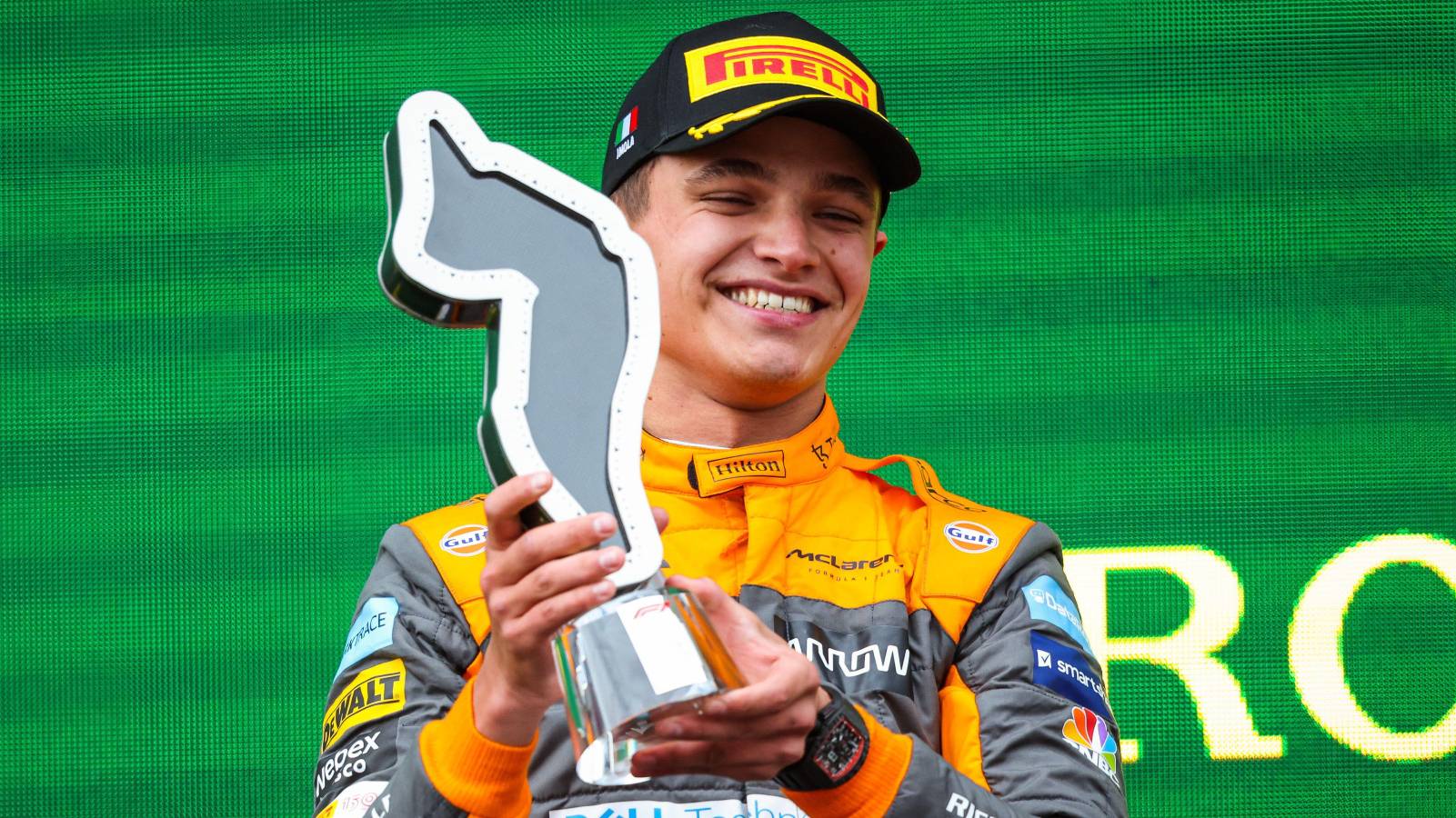 Asked if he would make his views heard more readily on causes he believed in, Norris said, quoted by GPFans: "A little bit, I'm not going to fill his [Vettel's] boots.
"I don't think anyone in their first five years of Formula 1 is going to fill the boots of a guy who is in their final year of Formula 1, and the Seb of now is a very different Seb to the Seb of five-10 years ago.
"The ruthless Seb doesn't look so ruthless anymore. If Multi 21 came back, he might abide by it this time.
"It's very difficult and I don't think you can put pressure on any young driver to say why aren't you doing what Seb is doing, because young Seb wasn't doing what Seb is doing now.
"And everyone is different. Some people want to stay out of it completely and some people want to help.
"There's no reason why I wouldn't want to speak up and say things, it's just in the world we are living in now, it's not easy to just say what I feel and give my opinion because there are just so many people that will criticise that opinion.
"I believe Seb is saying everything and doing everything he can for the best reasons, he's creating chit-chat and creating headlines which is his whole thing that he is trying to do.
"It might look silly having some bees on your helmet and stuff like that, but he has created stuff out of it and is doing exactly what he wants to do. I have a lot of respect for that.
"I just need to make sure that I focus on my job in Formula 1 and I don't get criticised for doing that before…not caring about that completely like Seb now.
"I've just got to make the most out of my career and do the best job on track but not mind if people say, 'Why aren't you trying?' because he knows that every day he tries his absolute hardest and is giving his absolute best every day.
"But he just knows what to listen to and what not to listen to and things like that.
"Big boots to fill and I will try a little bit. I'm sure everyone will try a little bit but it's tough because he's also a great guy and a great person."
Read More: Find out where Norris ended up in PlanetF1's mid-season top 10 driver rankings.
Lando Norris absolutely must put his career first at this stage
Most drivers have not shied away from worrying issues in the sport, recent unacceptable behaviour from some fans being an example, but Norris is right that Vettel's situation is far different when it comes to making yourself a leading activist using the platform of Formula 1.
Not since 2019 has Vettel been able to focus on fighting for wins and titles, that after already collecting four World Championships with Red Bull, so he has built up the kind of Formula 1 success which makes him a legend of the sport, and out of that fight at the top it makes sense for him to achieve in a different way.
For Norris, he is at the stage where Vettel was early in his career, fighting to become a race winner and, if he has his way, a champion in the future. Indeed, at that point, Vettel was not using his voice to speak out against wider issues as he is now.
So, that will come in time for Norris, at this stage he simply must focus on his on-track efforts to ensure that he keeps his place in Formula 1 for starters. Any self-inflicted distractions could be disastrous.
After all, even in his first season he was criticised by some for being too jovial, those folk believing that Norris was not taking Formula 1 seriously enough, even though his performances were very strong.
Norris then just needs to keep doing what he is doing, speaking up when the time and topic is right, and over the coming years he will hope to build the kind of career which Vettel has enjoyed.
Maybe then, like Vettel and Lewis Hamilton, Norris could use the latter stages of his time in Formula 1 to leave it a better place than when he found it.
Norris continues to shine for McLaren
Lando Norris is still the bright light coming out of McLaren at the moment.