Norris' sleep and energy levels 'worst I've had in a long time'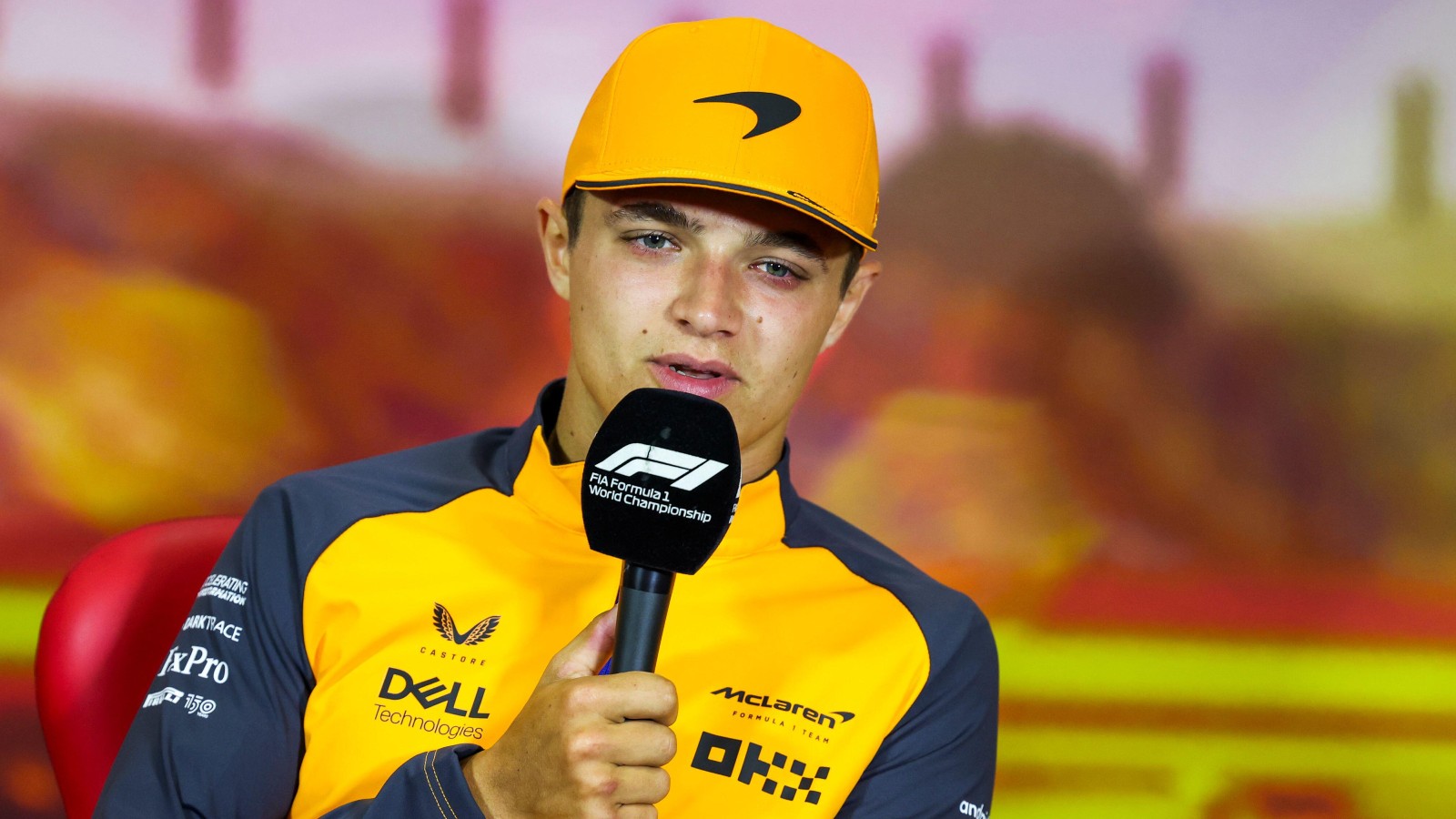 Lando Norris has revealed he was suffering from vision and sickness problems after qualifying 11th for the Spanish Grand Prix.
The McLaren driver had been on for Q3 but saw his lap time deleted when he was adjudged to have exceeded track limits at Turn 12.
Norris said he could have reached as high as P8 had it not been for the "centimetre" of track he used which allowed Mick Schumacher to retain his place in the final qualifying session.
Speaking after his elimination, Norris revealed he had also been struggling physically across the whole weekend and that his sleep and energy levels were "the worst I've had in a long time."
"I've been much better. I've not been great all weekend, to be honest," Norris replied when asked how he felt in the post-qualifying press conference.
"I'm suffering with my throat, my eyes and seeing, which doesn't help. I've got many things.
"My sleep and energy levels are probably the worst I've had in a long time. Not at my peak this weekend.
"I was so happy even to be in Q3 and to do the lap I did with how this weekend has gone so far. I was quite surprised but it just makes me feel good."
Qualifying is done. 🏁

A solid showing from DR, who will start from P9 tomorrow, with Lando in P11 after having his final Q2 lap deleted.

Let's go for points tomorrow at the #SpanishGP. 🇪🇸👊 pic.twitter.com/C4VEoEcVNL

— McLaren (@McLarenF1) May 21, 2022
The 22-year-old explained his mistake by saying from the onboard it looked like he remained in the track but the FIA cameras showed different.
"From the onboard, it looked like I was still on the track but from the outboards, from the FIA [cameras], I was clearly off the track," he said.
He was then asked if the team had spoken to the FIA about the matter but he argued there was not much point.
"Once you're off you're off, so it's simple," he said.
"I had to go for another incident with [Lance] Stroll and I looked then but I think what makes it so tricky on this corner is that you have the gravel run-off and then 10 centimetres or so of track that you can't use before the gravel.
"In some cases, it is much easier to say the gravel is the limit and everyone pushes up to the gravel and if you go off, there is a punishment already.
"But I don't know. It has been a rule all season that the white line is the limit so I didn't stick to it."
Meanwhile his McLaren team-mate Daniel Ricciardo did make it to Q3 and will start Sunday's race from ninth place.
Torquing Point: Mclaren confirm Spain upgrades
McLaren confirmed they will be bringing significant updates to the MCL36 in Spain, as they look to move up the field.