Lando Norris wary of sounding like a 'little baby' during team radio messages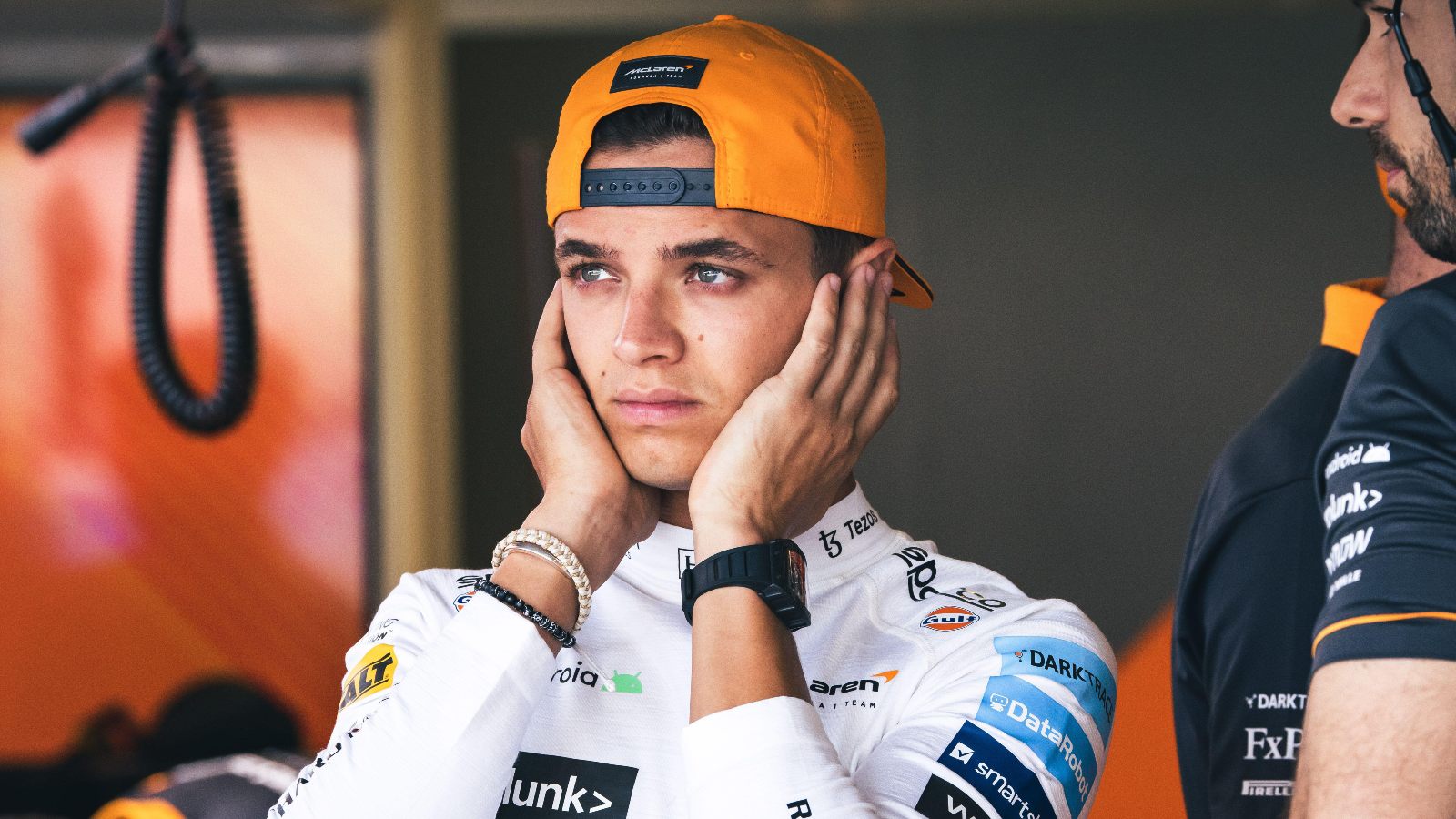 After listening back to his past interactions over team radio, Lando Norris felt the need to be careful going forward.
The focus was the 2021 Russian Grand Prix, where for the first time in his Formula 1 career, Norris found himself going for the win as he led into the closing stages while Mercedes' Lewis Hamilton approached.
But as a rain shower moved in, Norris had a decision to make on whether to pit for intermediate tyres of tough it out until the end.
He chose the latter, which ultimately cost Norris the win as the rain intensified, though the exchanges over the radio during these pivotal moments were tense, Norris becoming rather snappy with his engineer.
However, Norris said that was not the intention, he thought he was speaking normally. So, after listening back and hearing himself speak like a "little baby", Norris has paid closer attention to his use of words and how what he says could be portrayed.
"I know I was stressed, leading the race, Lewis has just caught me up, he's a lot quicker. It's raining," said Norris on the Beyond the Grid podcast. "Like this is everything that can go wrong kind of going wrong.
"At the same time, I felt very much in my zone of like, I grew up driving on slicks in the rain. I loved doing that in go karting. And probably the same for Lewis, you know, those stories.
"So, I felt like that was me, and I felt very comfortable at the same time, as uncomfortable as I was with slicks in the rain, with Lewis behind me for a win, I felt very comfortable with the situation I was in.
"But the way I come across on the radio is so different to how I feel I say it at the time, I feel like I'm just saying it. But then I hear myself on the radio. I'm like, 'why am I screaming? Like, why? Why am I sounding like a little baby?'
"Yeah, so I just need to be careful, even now with other things, I need to be careful of the way I think I'm saying it differently to how they might portray it, then. But not too many things. I'm not saying like, if we did the same again, and I said something in a different way, it will change the outcome. I don't think that was the issue, let's say.
"But definitely, there's every now and then times, where things that I say or how I say them will get portrayed in a different way and then kick off decisions that the team will make, to box me, not to box me, and so on. And I guess I just think of that more now, because of that situation and what I did then."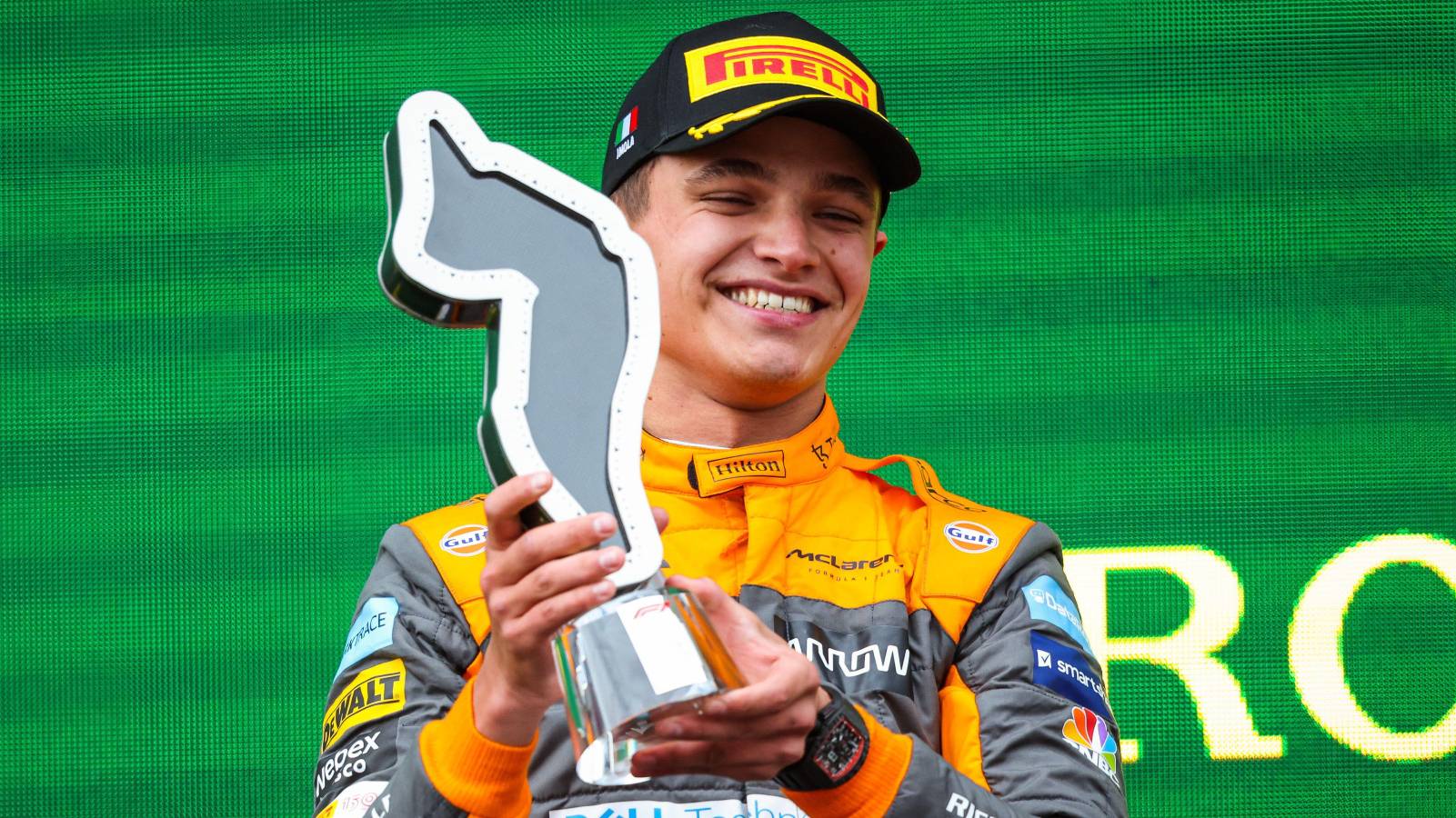 Norris penned a new long-term deal with McLaren prior to the 2022 campaign which commits him until the end of 2025, the Brit believing that McLaren's time back at the front of the grid will come in a few years.
Every now and then though, he does need to fight off thoughts that the 2021 Russian GP could have been his only chance to win a grands prix.
"The one thing I think of is, was that my only shot?" Norris admitted. "And I hate thinking it because I also want to believe, like as a team, we're going to be winning races in a few years. But you never know in Formula 1, which is the issue. You never know where you can be or what can happen.
"So, there's a couple of times where I've thought 'was that my only shot of winning a Formula One race in my career? Is that what people are going to speak about in 20 years, oh you should have won that race in Russia'.
"That's the only thing, but I think that very rarely, probably two or three times I've thought of that. But the rest of it I still see as a team, two or three years. That's when our times will come."