Norris: Parts of track limit enforcement a 'bit stupid'
Lando Norris felt that the policing of track limits went too far at times in Austria and no longer served its purpose.
Norris was one of several drivers to receive a five-second time penalty for multiple track limits violations, with a total of 43 lap times deleted during the Austrian Grand Prix.
Ultimately, Norris, who finished P7, thought that Mick Schumacher up the road in P6 would have been in his sights, though the penalty ended that hope.
Reflecting on his race in conversation with Sky Sports F1, Norris said: "I'm reasonably happy I would say. I think the only thing was my five-second penalty from track limits.
"I did two of them very early on, so I was on my final warning for three of them quite early on. So I was on my final warning for quite a long time and it's a tough track to stay within the lines first of all, especially when you're fighting the car a bit more when you're pushing to try and get the guys ahead and you just have to push to that limit.
"I went over it obviously a few too many times which cost us, we should have been P6 ahead of Schumacher I reckon, we could have had a fight with him I'd say, but they were quick, he did a good job, he managed the tyres well.
"And we got the points we wanted, so I think from our pre-race objectives, we succeeded in that."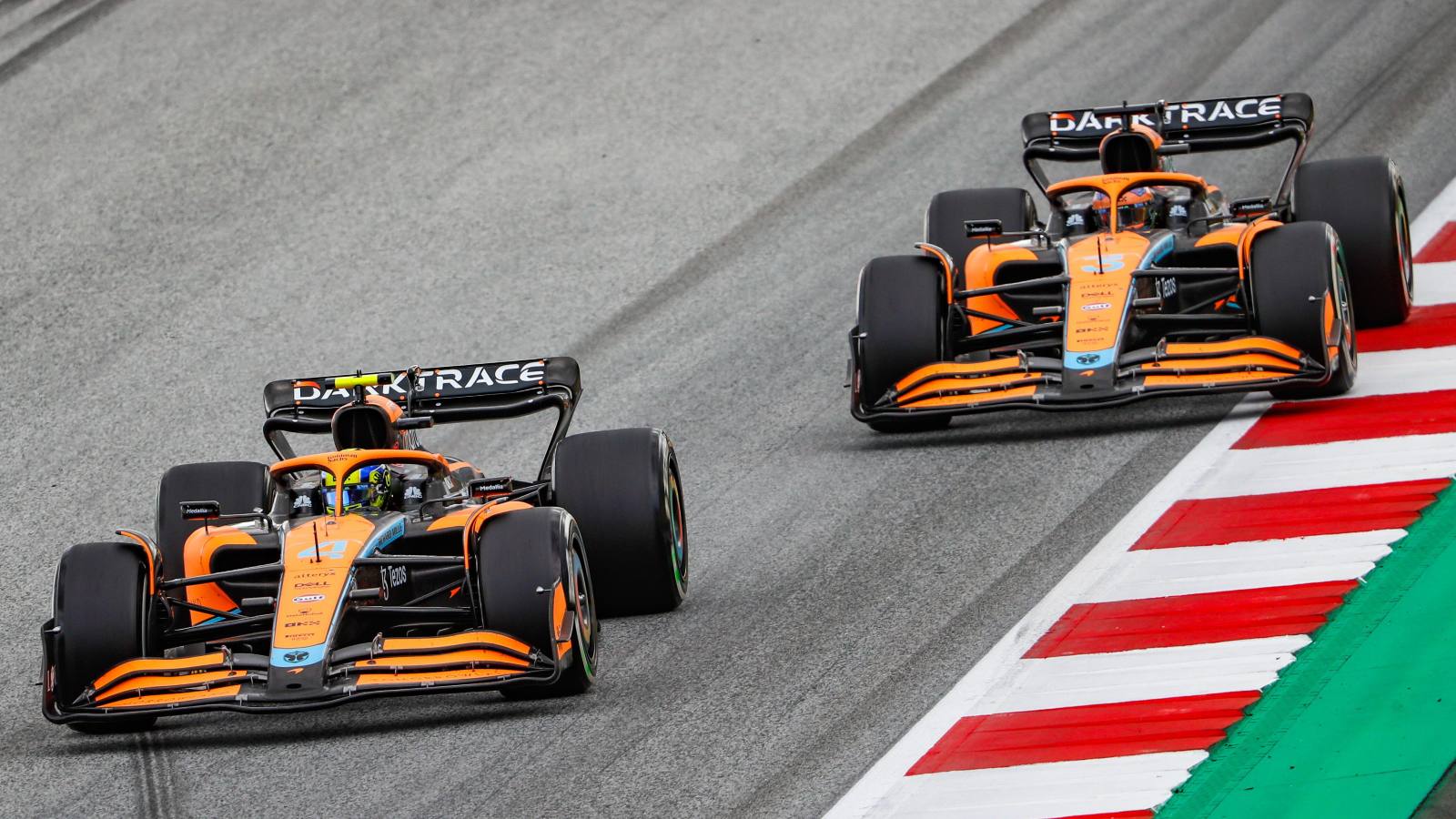 Asked why it was so difficult to stay within the white lines, Norris explained that they are not visible from the cockpit, so that means that a lot of guessing is needed.
He also took issue with some of the rulings, referencing one in particular where he got Turn 1 all wrong and lost time, yet got a tick on the board for track limits.
Instances like that he felt were examples of the enforcement getting rather "stupid".
"You can't see the white lines, it's just guessing and I'm obviously not good enough at guessing," he explained.
"I think when I really had to be I could be, it's just you've got to back off a bit, so it's more about risk reward in a way.
"But even sometimes, like I got a warning from Turn 1 and it was just a complete mistake, I lost time, so when you look at it that way, I can say it's a bit stupid. I've locked up, I've hit the exit kerb, I've lost like three or four tenths. So it's not like not punishing me for the last corner where you just commit to running off and gaining an advantage.
"This was just me making mistakes. So I don't feel like I should be punished for it."
Nonetheless, it was a double-points finish for McLaren as Daniel Ricciardo crossed the line in P9.
But at the end of what proved to be another difficult race weekend for the Aussie compared to Norris, he was not taking too much satisfaction from the result and McLaren's overall performance.
"I'm obviously happy to have moved forward and got a couple of points out of it," he told Sky Sports F1. "But yeah, the pace was, I would have loved a bit more.
"There were certainly some areas where it felt better yesterday, didn't quite have at all times what I wanted in the car today, particularly the first stint, but I think I locked up at the start into [Turn] 1, I got let's say a very big flat spot on the first stint and I just struggled a lot through all the right-hand corners.
"So that was kind of a shame because I think we had good track position. I think I made [up] one or two spots on the first lap. So yeah, that was good, but then I didn't have the pace.
"With newer tyres it was a little bit better, but it still wasn't kind of everything I hoped for. So yeah, I think all that being said, I think it was a decent race, being it was solid. But yeah, just decent.
"We didn't look quick from lap one here this weekend, so to kind of come out of it with a little bit of damage limitation and for the both of us to get in the points.
"I'd say the circuit didn't suit us, but the last two years Lando put it on the podium, so it has been a track that has suited us in the past, or at least McLaren.
"But yeah, we've got obviously a completely different circuit with Paul Ricard coming up, and we actually had pretty good race pace here last year, not that last year is relative to this year at the moment, so I don't know. But hopefully this was a weak one for us and in that case, I think we did a decent job of it today."