Norris: You'll always get the truth from Brown, Seidl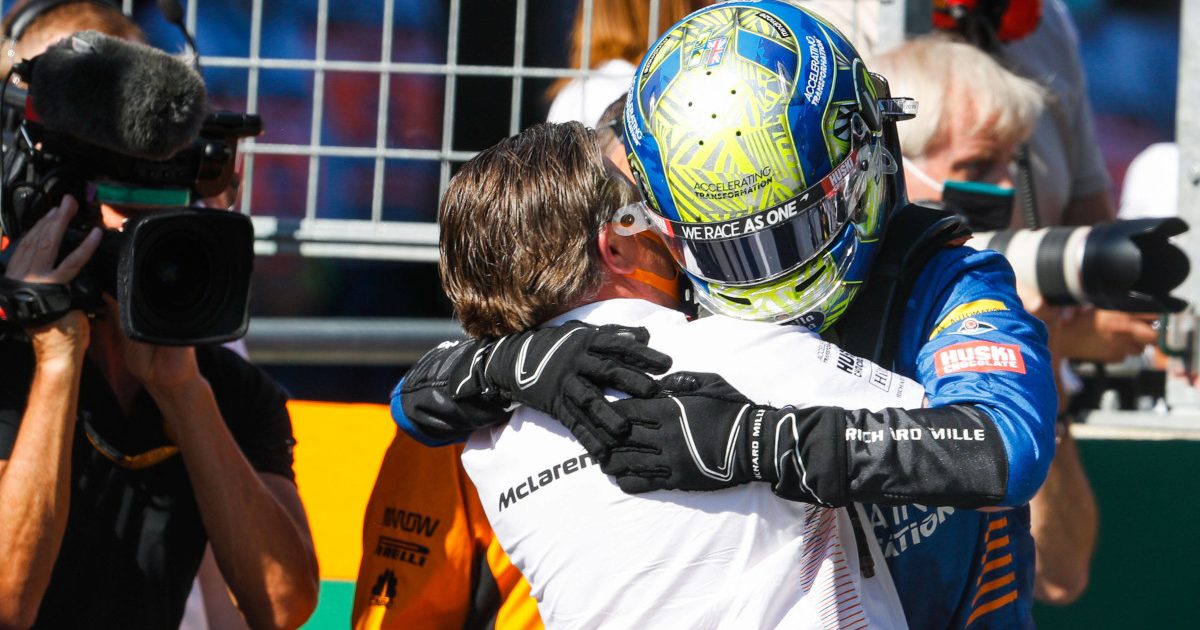 Lando Norris reckons he's not a driver who needs constant encouragement, but says knowing Zak Brown and Andreas Seidl have his back is "hugely important".
Norris first teamed up with McLaren chief Brown in 2018, taking up the role of the team's official test driver.
A year later, despite still being in his teens, he was promoted to a full-time race seat, his results quickly showing why McLaren and new team boss Seidl had put their faith in him.
Formula 1 has been a tough learning curve for the Brit, both in terms of racing and mental fortitude with Norris open about his mental health struggles.
The 21-year-old, who is holding down third place in the Drivers' Championship, has revealed that having Brown and Seidl in his corner has helped him.
"I think it's been hugely important," he said to Motorsport.com. "Having them support you in tough times and criticise you when you need to be criticised.
"It's not all about trying to make you feel good but telling you the truth and tell you: 'You've just got to be better in this area, and you've got to be better in this area'.
"But they just want to help you as well, it's not like all you have to do is impress them. They also want to help you do a better job and maximise yourself.
"And it's definitely helped me progress quicker, become a better driver. I still feel pressure from them, so it's not like it's easy and we're best mates or whatever and I can get away with everything."
He added: "They're still my bosses and I don't want to make mistakes; I don't want to make them look bad. And I've still got a job at the end of the day where I have to perform and go out and do a very good job.
"It's also in those tougher times or the times you struggle, or the times you need that kick up the arse to go and do a better job in whatever area, that they give you that. And I think it's a very good combination of these types of things that they're able to help on."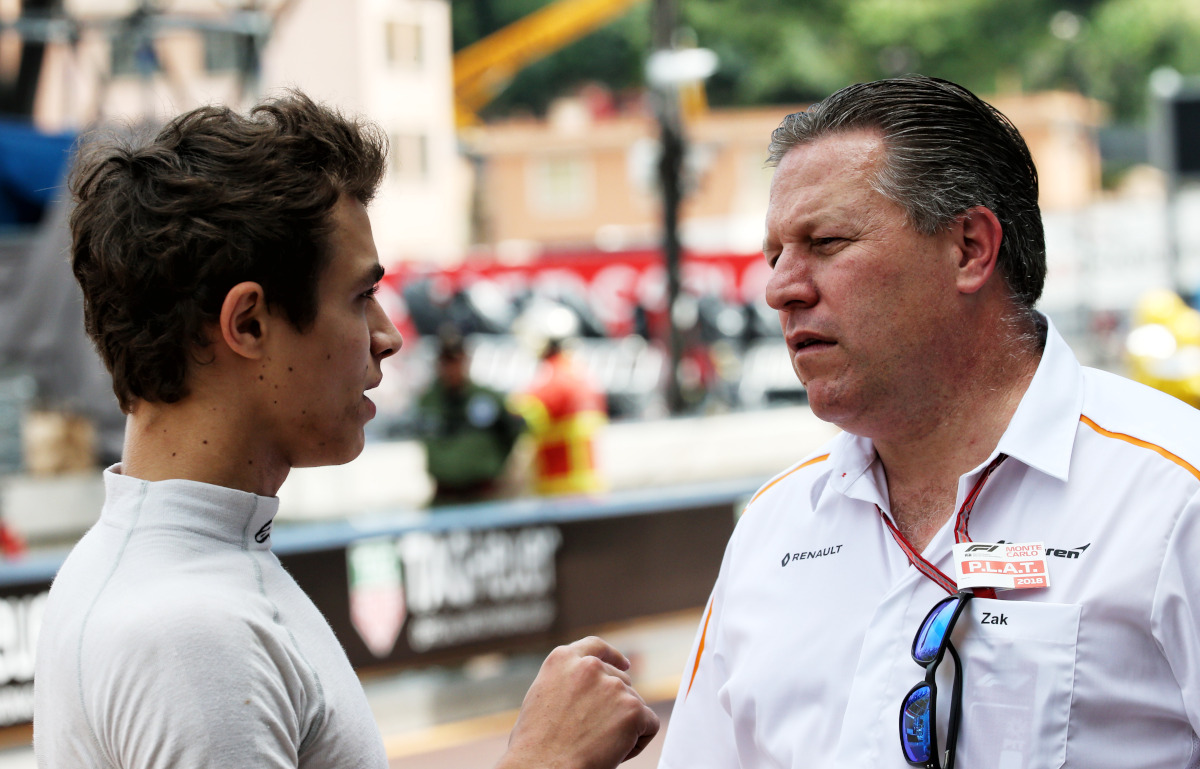 Get the Lando Norris look with the official Formula 1 store
The Brit reckons while he is not the type of driver who needs constant encouragement, he's also not one who always wants to go it alone.
"Obviously, all drivers are different and some people don't feel like they want support, they feel like they can do it alone," he added.
"And then you get some drivers who need lots of support, and they need all the confidence from every person around them possible.
"I would say I'm kind of in the middle, I love doing a lot of things alone. And being a very kind of negative guy, I'm trying to work on myself a lot.
"I feel like I can do a lot by complimenting myself and being negative about myself, and I can learn a lot from just doing that."