Norris expected toughest weekend, not Monaco P3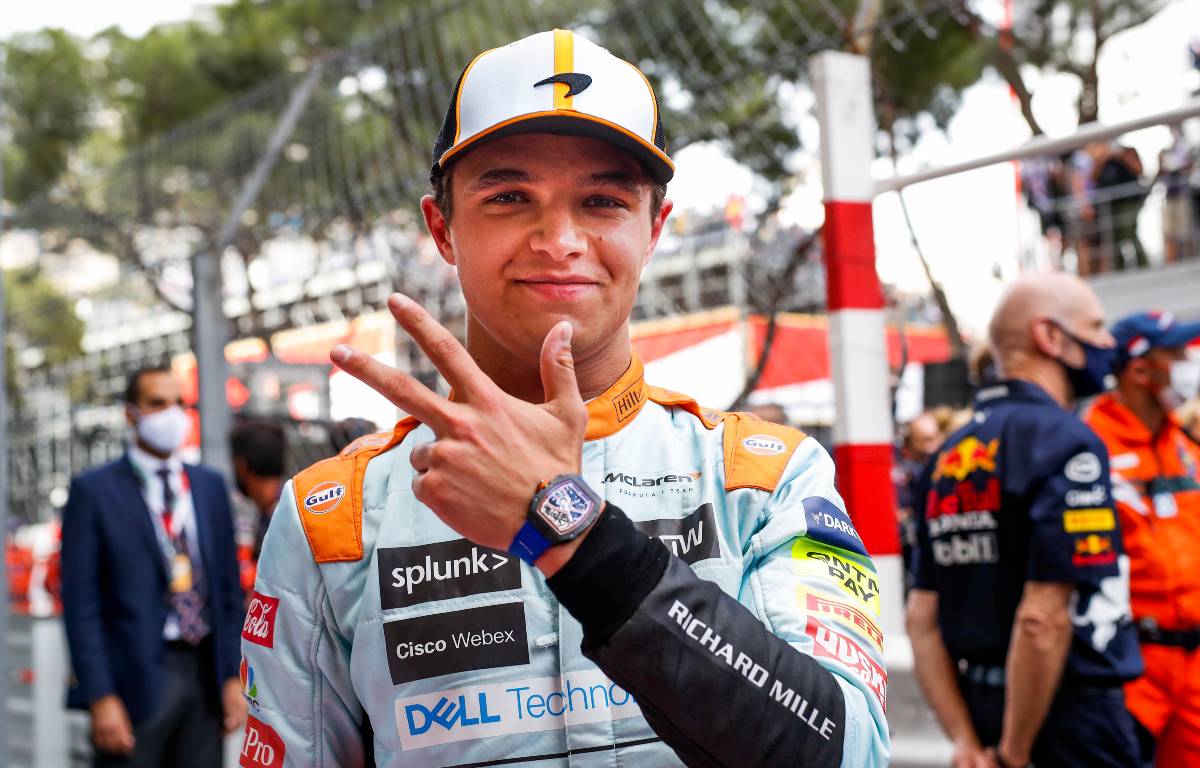 Lando Norris came into the Monaco Grand Prix expecting the most difficult weekend so far in 2021, but left with a podium.
The Briton slowly built his way into the Monaco GP and come qualifying was showing real promise in the McLaren, securing P5 on the grid, less than three tenths off Charles Leclerc's pole time.
And race day was an even greater showing from the Briton who crossed the line P3, earning a spot on the podium for the second time this season.
That takes Norris back up to P3 in the Drivers' Championship, capping off a stellar weekend which he actually expected to be the most challenging for the McLaren package so far.
"I'm super happy, more special here in Monaco," he told reporters.
"I guess it's something you never really think of, definitely didn't think of coming into this weekend, we thought it would be one of the toughest weekends we'd had all season, and it's almost turned into one of the opposites.
"Pretty insane, pretty incredible, feels amazing. It is a long race I can assure you of that. You get to half way and think 'I have to do this all again now', which is tough mentally to keep that focus.
"But it all paid off so it doesn't matter what you feel I guess, it's all about the end result and it was a good one."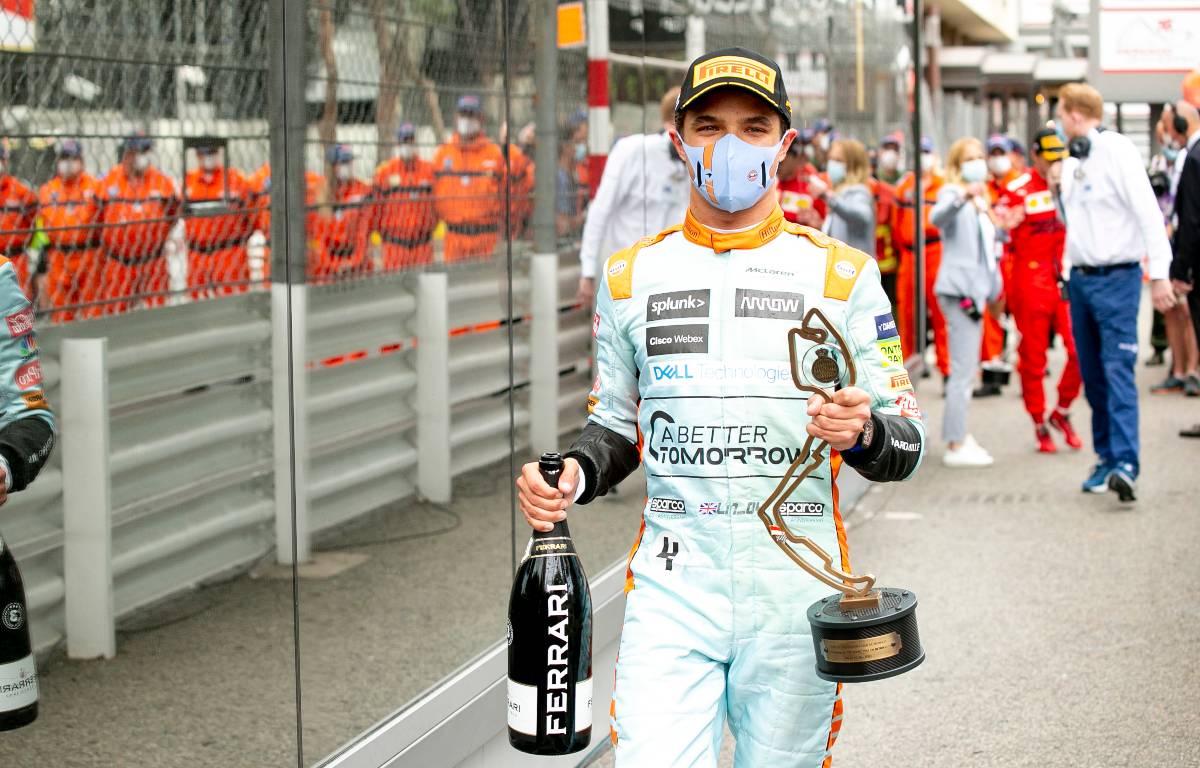 Get the Lando Norris look with the official Formula 1 store
Norris did come under pressure from Red Bull's Sergio Perez in the final third of the race, the Mexican armed with fresher tyres.
But Norris knew that as long as he defended at key places, then there would be no way past for Perez.
"Not ideal, I think he came out of the box not that far behind me, and on a new tyre so I thought 'oh damn, he's going to be on me in a couple of laps'," Norris explained.
"I went 25 laps defending for my life, but we still had decent pace although it felt pretty terrible on the hard tyre, and he only came with 15 laps to go.
"I was pushing a lot just to give myself that distance. As soon as he got close I got a bit nervous so I was pushing a lot to keep that distance, keep that comfortable gap.
"This is Monaco, as long as I defend well in Turn 10, or get a good exit out of nine and into Turn 1 then it's job done."
Norris is yet to finish lower than P8 this season, and he confidently claimed that right now he is doing the best job so far of his Formula 1 career.
And with two podiums now in the bag for 2021, Norris said it is great performance from both himself and McLaren combining perfectly to deliver the results.
"I feel like I'm doing a good job, I can be confident in saying I'm doing the best job I've done," he stated.
"From Fridays already the preparations before the weekends, preparing more than ever and spending more time in the factory, to be ready for the weekend, prepared for scenarios like this and situations like this.
"A combination of me doing a good job and the team doing a good job, and putting that together we get the podiums."
Follow us on Twitter @Planet_F1, like our Facebook page and join us on Instagram!