Lando Norris: McLaren performance 'not looking too good' if Suzuka rain continues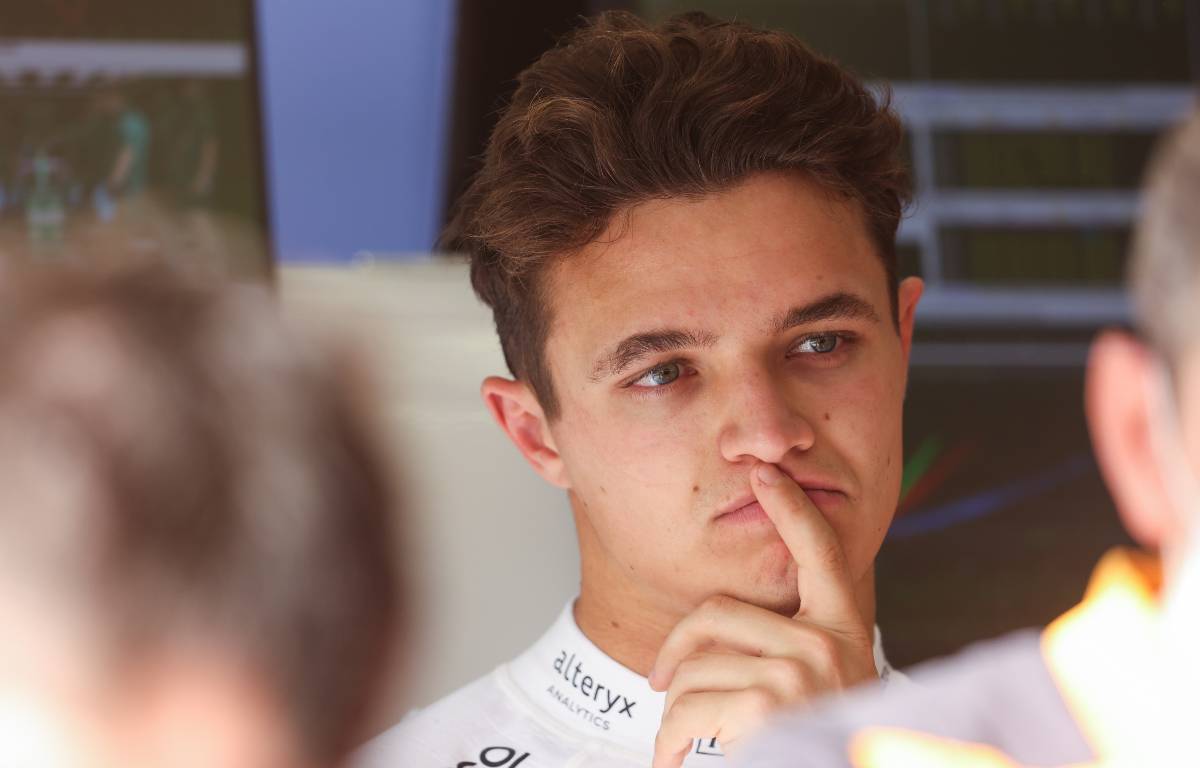 Lando Norris was not confident about his McLaren team's performance if rain persisted after finishing P16 during a wet FP2 at Suzuka.
He and team-mate Daniel Ricciardo ended in the bottom half of the field in an extended Japanese Grand Prix second free practice session – although McLaren chose not to make the most of it, coming in after 11 and nine laps respectively.
It was quite the change in performance from the last time the cars took to the track in Singapore, where McLaren registered a double points finish for the first time since the French Grand Prix.
The drivers performed better in FP1 with Norris finishing P8, but he was not confident that if the wet weather were to continue that their performance would be where they want it to be.
"Just getting an understanding of intermediate tyres, the wet tyres, there are always things to learn," he told F1.com. "Whether it's a bad day or a good day, you can still understand things and know what direction you need to move in and and stuff like that.
"So a good day for learning and understanding, just not such a good day in terms of actual performance."
The 22-year-old was then asked if the team struggled to have an idea of where they were as they were unable to do a dry run, but Norris was not optimistic should the rain continue.
Straight to the point. 🤣 @LandoNorris #JapaneseGP 🇯🇵 pic.twitter.com/MjRtucxjQe

— McLaren (@McLarenF1) October 7, 2022
"If it's gonna be dry tomorrow, absolutely no idea [about the performance]. If it's wet, not looking too good," he admitted.
His team-mate Ricciardo was a bit more optimistic and predicted Friday's running may prove to be valuable come race day.
"I would say highly likely dry tomorrow, so then that will be a completely different game again," said the Australian. "But then Sunday is still a bit up in the air and potentially wet for the race. So today could be very useful for us.
"The second session we were less competitive. We will work on that tonight, but I don't want to say now this is a shape of things to come. I think it's very dependent on the time you go out on the track, the condition of the tyres. So compared to some others I think we certainly can find pace, but I think we are okay."
Ricciardo, having achieved his best result in 19 races last time out, has received the same upgrade that was fitted to Norris' car in Singapore and says he felt comfortable with it straight off the bat.
"I feel like getting out there this morning it was quite good," he said. "It was the first time with a new package so I felt from the get-go I was comfortable and it felt like the same car, just taking a step but nothing felt weird or out of place.
"I was able just to get into it and it was just fun. Even in the wet, this track was still a lot of fun pushing it in the first sector."
Read more: Jenson Button urges Daniel Ricciardo against taking Mercedes reserve driver role