Norris always felt 'two steps behind' in Austria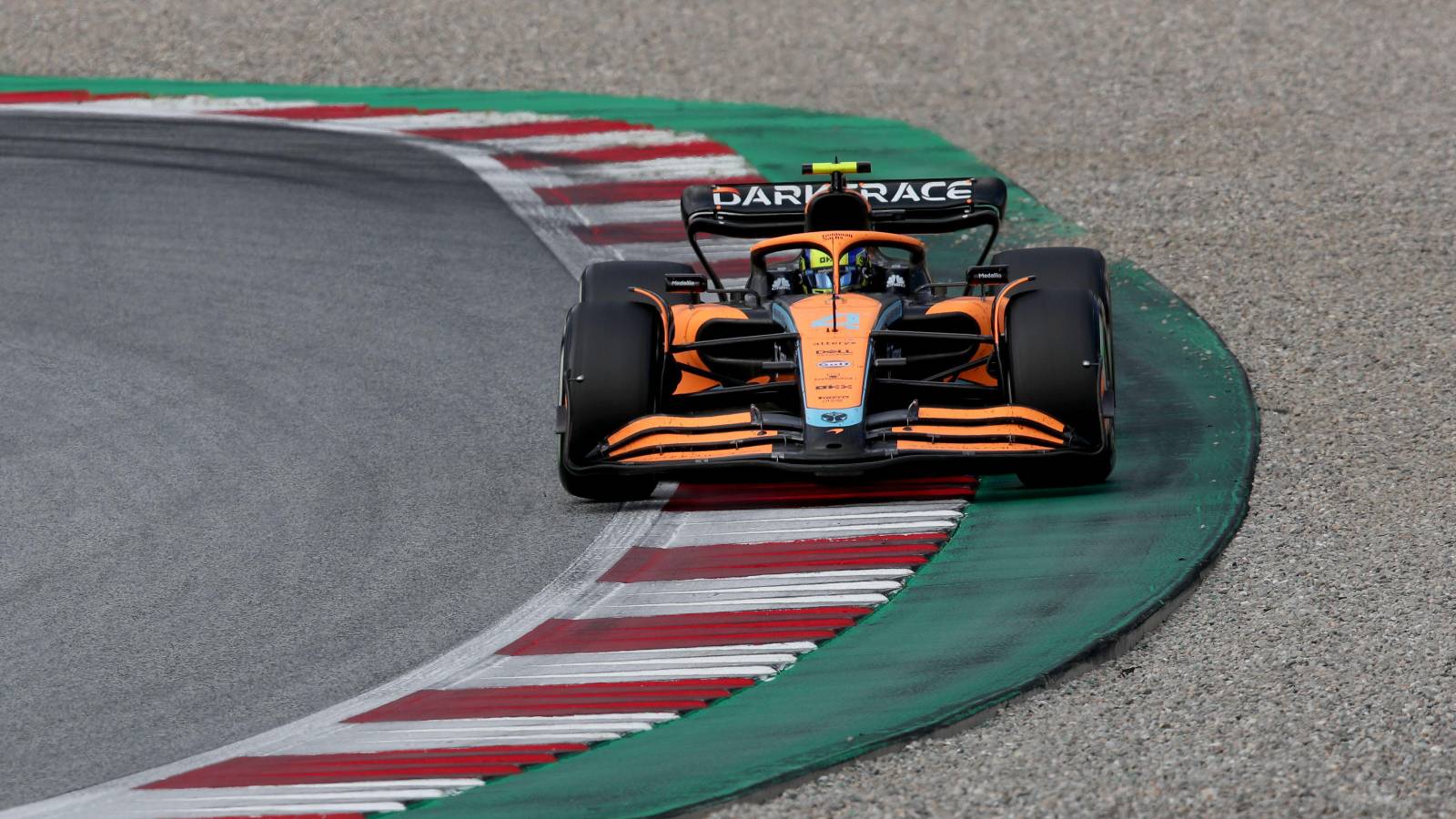 After a disrupted start to the race weekend in Austria, Lando Norris felt he and McLaren were never able to get into their stride.
Norris encountered power-unit problems during FP1 at the Red Bull Ring and as it was a sprint weekend, it meant a shortened timeframe to get prepared became even more restrictive.
After that first hour of practice it was straight into qualifying, at which point the cars go into parc ferme conditions and permitted changes are minimal. Braking problems also hampered Norris in Friday qualifying.
Norris still was able to record a P7 finish in the grand prix, albeit admitting the retirements of Sergio Perez and Carlos Sainz had helped his cause. There was also Fernando Alonso's front left wheel issue which meant he had to make a pair of pit-stops.
That said, Norris also had to contend with five seconds being added to his race time for track limits breaches, so all considered he was happy with the result on a weekend when he always felt "two steps behind" his rivals.
Daniel Ricciardo claimed P9 to make it a double points finish for McLaren.
"I think a little bit of luck on our side with Sainz and Perez out, but with the pace we deserved to be where we were," said Norris, quoted by The Race.
"Alonso was fast, the Alpines were very fast – to finish seventh and ninth was good points.
"It was damage limitation from what's been a very difficult weekend, especially from my side, maybe not so much from the other side.
"With how compromised we were with set-up all weekend, and how far out we were with some things, we know there was a decent amount more potential in the car this weekend.
"I'm pleased, of course – if I look at the negatives, I got a five-second penalty.
"I cost myself at least a race with Mick [Schumacher]. I don't know if I'd have been ahead, but considering I ended up behind him, on top of a five-second penalty, I think we did a good job to finish there, so I'm happy.
"The pace was reasonable, it wasn't an easy car to manage. Every run we did, we realised how compromised we'd been.
"We've always just been two steps behind, with the amount of problems we had in FP1, not getting to know porpoising levels and correct wing levels and things like that.
"If we could restart the weekend, we'd be a lot stronger and I think we could probably fight the Alpines.
"But because of the issues we had, we've not scored as highly as we should."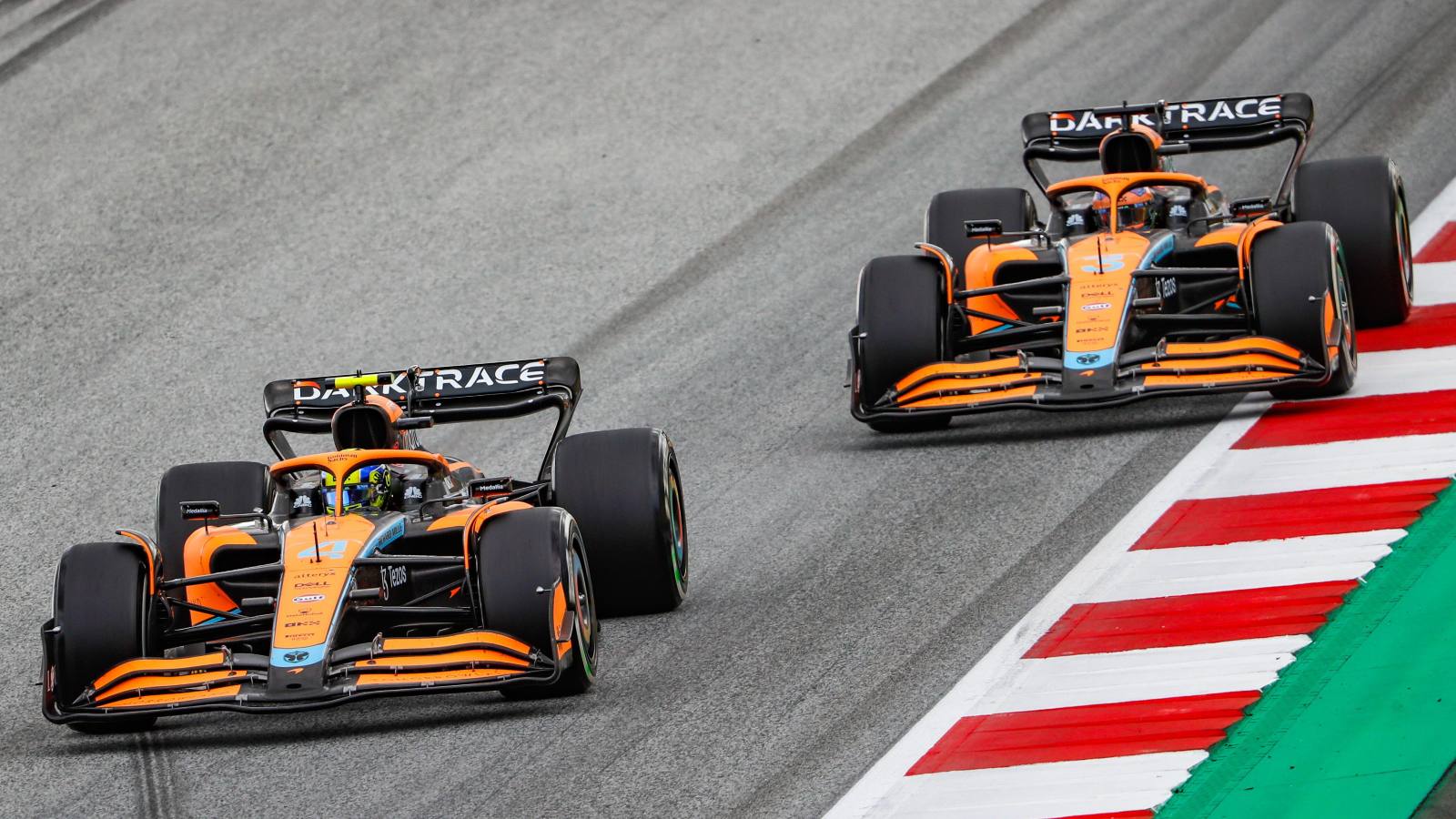 Ricciardo collected a couple of points but was merely pleased, rather than happy with his race weekend overall.
The unwanted tale returned for Ricciardo as Norris established himself as the stronger McLaren driver in Austria, Ricciardo revealing the "strengths" he had built up in the sprint were conspicuous by their absence come race day.
"On a weekend when we weren't strong, really ever, I think we did well to walk away with the double points finish," said Ricciardo.
"Pleased. I wouldn't go as far as happy, I'd say pleased. I just felt like [in the sprint] there were a few corners in particular where I was like 'all right, this is a strength' and I didn't have that [in the race].
"There were a couple of places where I couldn't really put the car where I wanted, where I could, so that was a bit frustrating.
"The first set [of tyres] was a bit more because I flat-spotted the front left at the start. I made a position but then screwed the tyre and then I was struggling a lot on that first stint.
"But even after that, I still didn't really get those strengths back.
"We should have had those couple more tenths to put me in the fight with the Haases and Lando."
Highlights from the Austrian Grand Prix
Charles Leclerc took his first win in eight races, and Ferrari definitely needed it.