Lando Norris has spoken about the close connection he has wanted to forge with the rest of the McLaren team who work "tirelessly" on the cars.
The 20-year-0ld Brit has been a breath of fresh air since arriving on the Formula 1 grid in 2019 and has established himself as one of the most entertaining drivers both on and off the track.
But while many drivers both past and present very much kept the focus on themselves, Norris, as shown at the Hungarian Grand Prix where he helped strip down the car, is not afraid of getting stuck in and wants to integrate with the rest of the team as much as possible.
"When I came into Formula 1," Norris recalled to the Formula 1 website.
"I soon realised what it was like to work with some extraordinarily talented people, mechanics and engineers. Early on I saw they were building the car and it looked like a draining job for them.
"One of the things I wanted to do, and it was something I learnt coming up through my career, was to be involved with the team as much as I could.
"When I'm at the MTC [McLaren Technology Centre], I go down to whatever floor is busy and I say hello to everyone and integrate myself into the team by trying to get to know as many people as possible.
"I don't want to be the Formula 1 driver that everyone looks up to but who isn't willing to be part of the team. I want to give a little bit back."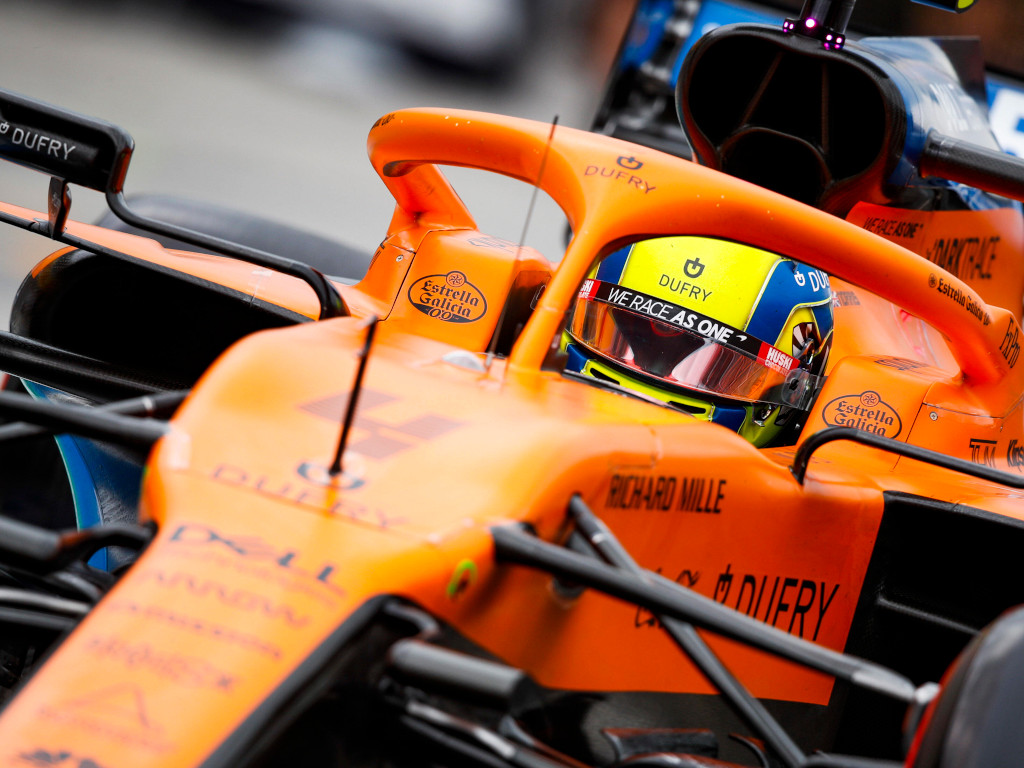 Get your hands on the official McLaren 2020 collection via the Formula 1 store
He continued: "I hope it motivates people when they are able to ask me questions, like 'what's it like to drive a Formula 1 car around Spa?'
"These guys works tirelessly for hours. Late nights, weekends and away from their family a lot but they do it because it's Formula 1 and they love it. It's their passion.
"They didn't get the opportunity to speak to drivers and ask questions like that in years past, but I want people to see that I'm a normal person.
"I'm not a guy who's got to Formula 1 and has no interest in anything else that goes on in the world."
Norris will spend a third year with McLaren in 2021 and will have a new team-mate for company in the form of Daniel Ricciardo.
Follow us on Twitter @Planet_F1, like our Facebook page and join us on Instagram!