'I'm not here to keep finishing P7' – Lando Norris unsatisfied with 'best of the rest' tag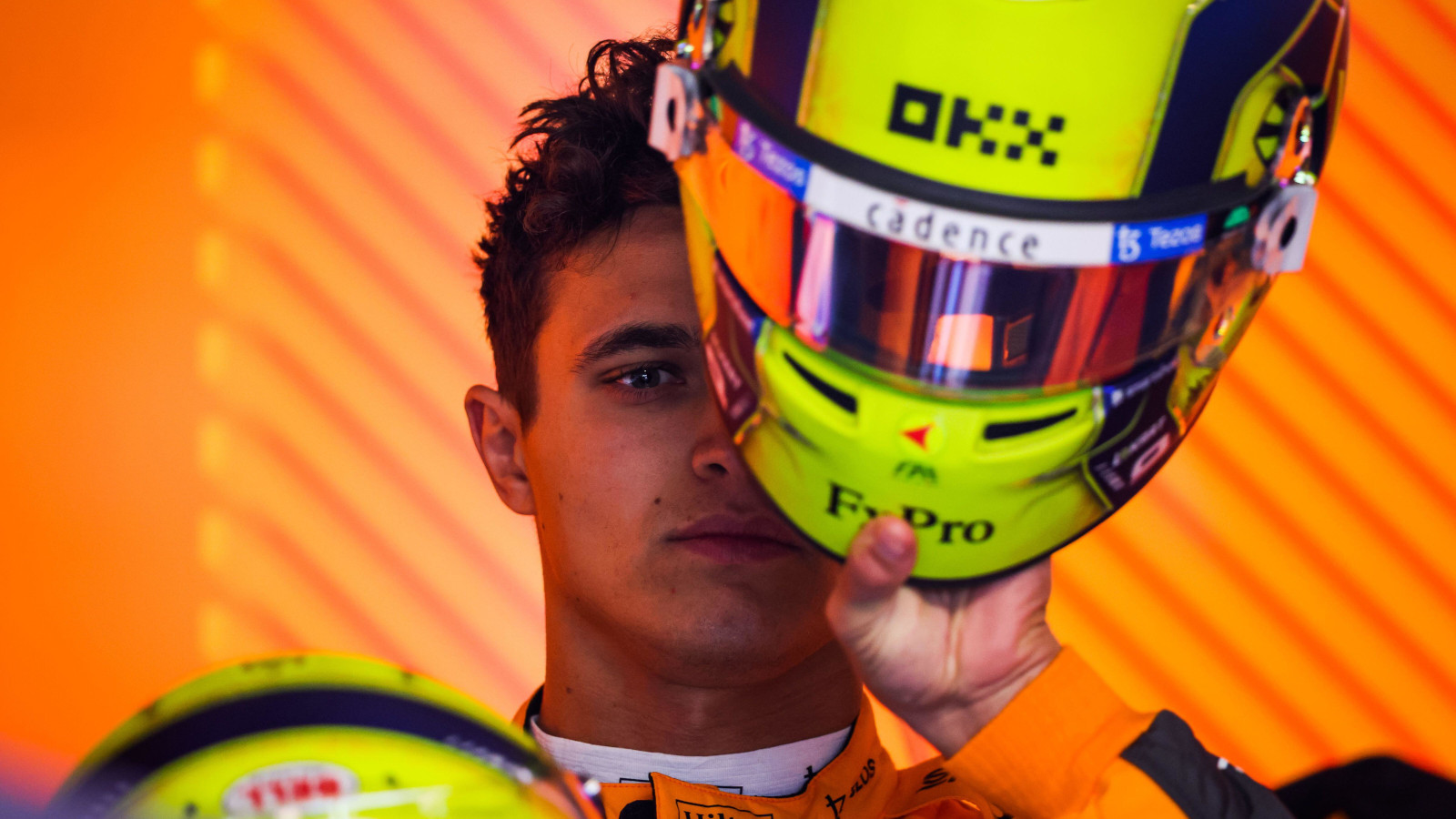 Lando Norris has said that he does not want to be classified as the 'best of the rest' forever and wants to start winning races.
The Brit finds himself in a no man's land in the standings. 22 points clear of eighth-placed Esteban Ocon but a greater distance away from the top six ahead of them.
With Ferrari, Red Bull and Mercedes universally accepted as the sport's top teams, the best of the rest is often a title the other drivers on the grid have to settle for.
It is a position Norris has been in before. He finished sixth in last year's Drivers' standings (Charles Leclerc was a point behind him) and while time is still on his side at the age of 22, the McLaren man has admitted he does not want to occupy that spot for the rest of his career.
"I'm satisfied with it [being seventh] but within the big picture am I happy? No, I want to win races," he told the Independent. "I'm not here to keep finishing P7."
Norris has been battling a McLaren car that has not performed as well as it has done in previous seasons. He ended 2021 with 160 points but with six races left in 2022, he is 72 points behind his career best.
In the 2020 campaign, he scored 97 points from 17 races and anything worse than a P5 finish at the next grand prix in Singapore will mean he will have fallen short of that figure this year.
His times on the podium have also dramatically decreased. In 2022, he scored four including a P2 at Monza but only at the Emilia Romagna Grand Prix has he stood on the top three steps this season.
Hard at work in the simulator. 💪

📷: @LandoNorris pic.twitter.com/9poCWqZMTP

— McLaren (@McLarenF1) September 16, 2022
Norris has highlighted the difference in performance between this year's and last year's cars and noted that their good days are not yielding the same results.
"Last year we were rewarded more when we did a good job. At Imola and Monza we got podiums. This year we do a good job and it can be P8 or P9 – that part of it is tough.
"You've just got [to] reset what your targets are. It's tough when you want to be higher. But you've got to set mini-targets and treat them more as mini-wins."
What does the future hold for Lando Norris?
It can be easy to mistake Norris for being older than he is. He often gets grouped with the likes of Leclerc, Max Verstappen and George Russell when it comes to the next generation but the Brit is two years younger than all three of them.
Indeed, only Yuki Tsunoda can claim to have been born later than Norris and so while time is on his side, there is a question of what comes next for Norris.
Fresh from his career-best P6 finish in the 2021 Drivers' Championship, he ushered in the 2022 season with a new £80 million contract that will keep him at McLaren until 2025 but the start of the 2022 season will have shown all is not well at the team.
The reshuffling of the regulations for 2022 was seen as a potential shake-up of the established order but unfortunately for McLaren, it saw them slip down the table. They ended the opening race with both drivers outside of the top 10 and while they have recovered, that process has been a slow one.
All the while, Norris will have been watching the likes of Verstappen, Leclerc and Russell battle for podium places and race wins. The question he will be asking himself now is 'will that be me in two years' time?'
While there is no suggestion that Norris will leave the team any time soon, especially considering the length and value of his contract, another season fighting for the 'best of the rest' and the Brit may wonder if it is time for a move to the best of the best.
Read more: Lando Norris explains why Monza P7 was 'one of my best drives'