Lando Norris will 'use' Max Verstappen and Charles Leclerc, rather than fight them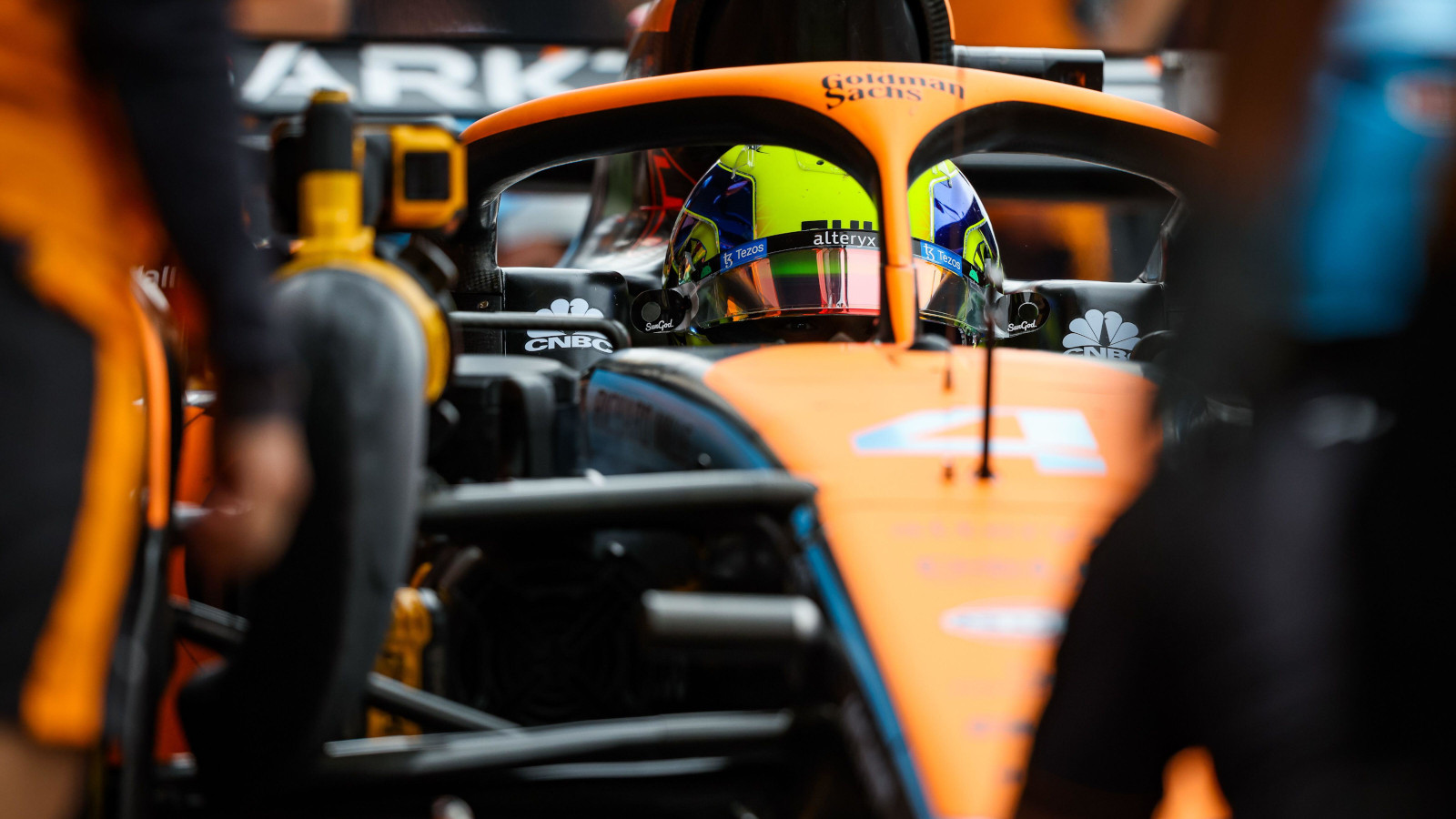 Joining Max Verstappen and Charles Leclerc at the back of the Belgian Grand Prix grid, Lando Norris plans to "use" the charging championship rivals to make progress himself.
Norris, Verstappen and Leclerc will find themselves amongst the back six on the Spa-Francorchamps grid, all three handed engine penalties along with Mick Schumacher, Valtteri Bottas and Esteban Ocon.
Their exact order has yet to be decided with the six drivers still having to fight for in qualifying.
However, conceding that if he starts ahead of Verstappen and Leclerc it will be just a matter of time before they pass him, Norris plans on tagging on their rear wings and following them through the field.

Although he'd rather fight them for position, the McLaren driver admits the Red Bull and Ferrari are faster than his McLaren.
"It's tough," he said as per GPFans. "As a driver, you always want to race them no matter what.
"You've just got to try and use them to your advantage.
"I know they will be coming past me at some point fairly quickly, so in whatever way I can use them to get past the guys ahead, I'll see.
"You'll never know. It's hard to plan all of these things. You can put some pieces together but until you get to Sunday, it's hard to know."
Norris was third fastest in Friday's second practice but the McLaren driver was a full second down on the pace-setting Verstappen.
BREAKING: Max Verstappen, Charles Leclerc, Lando Norris, Esteban Ocon, Valtteri Bottas and Mick Schumacher will all start at the back of the grid on Sunday

More to follow…#BelgianGP #F1 pic.twitter.com/0DaGY543I3

— Formula 1 (@F1) August 26, 2022
But while Norris is at the back of the field, his team-mate Daniel Ricciardo could possible secure a good starting position as he has four rivals, if not five, who are usually ahead of him starting at the back.
The Briton says he'll be giving his team-mate a helping hand with a slipstream in Saturday's qualifying.
"We've a good understanding of the car but I'm one of the guys taking an engine penalty so more of it [practice] was figuring out how to tow Daniel come qualifying," he added.
"Also, how to optimise this weekend, and more of the race situation for me, looking after the tyres and trying to set-up the car more for Sunday than Saturday.
"The one thing here, the slipstream is a lot less than normal compared to previous years and the previous car we had.
"Understanding that and knowing if it's going to help with the overtaking or make it worse is also something we have to figure out, and we didn't get many chances to get that answer.
"We'll see. There are still a lot of question marks that we need to find answers to."