'I suppose people think 'Oh, Lando drove badly'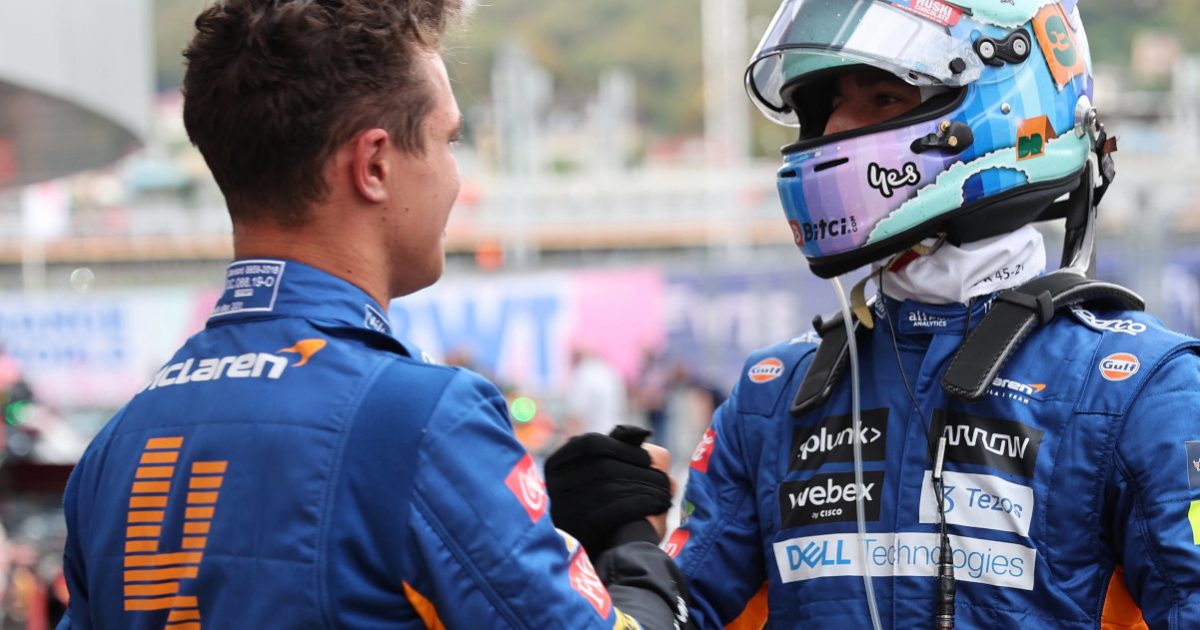 Losing to Daniel Ricciardo in Austin, Lando Norris says he did not drive badly, his team-mate is just a "good driver".
Norris finished the United States Grand Prix in eighth place while his team-mate Ricciardo brought his MCL35M home in fifth.
It was the third time in four races Ricciardo has beaten the Briton, and shows a swing in momentum between the team-mates.
While Norris was one of the stars of the first half of this year's championship, Ricciardo has outscored him since the summer break.
"Daniel just did a good job and drove well," Norris told Formel1.de of Ricciardo's US GP performance.
The 21-year-old also lost to his team-mate in qualifying, 0.073s down, but insists that is not a sign he has gone off the boil, rather it shows Ricciardo is finding his form.
"I was in front of him the whole time, right up to the last corner on the second attempt," he said of their COTA qualifying. "I made a big mistake there.
"I suppose a lot of people are shocked and think 'Oh, Lando drove badly'. But Daniel is just a good driver."
Lando's take on the #USGP. 🇺🇸

Bring on Mexico. 🙌#FansLikeNoOther 🧡 pic.twitter.com/sahz7XEDcQ

— McLaren (@McLarenF1) October 25, 2021
The Briton confirmed he is also still on an old Mercedes engine while Ricciardo took his fourth PU at the Turkish Grand Prix.
"I'm still driving the old one, that definitely doesn't help," Norris said. "But I don't take that as an excuse.
"Daniel just did a good job at the weekend."
The 21-year-old is not worried about his team-mate coming to the fore, adamant it is good for McLaren to have two cars fighting Ferrari in their battle for best of the rest.
McLaren currently hold down P3 but by a mere 3.5 points.
"In the first half of the season it was difficult to keep Ferrari behind us when he was just having to find his pace," Norris said.
"But it's nice that he's here now, then we can support each other even more in the race.
"That helps a lot and relieves a little of the advantage in pace they have at the moment."
With five races remaining, Norris is fifth in the Drivers' Championship with 149 points, Ricciardo up to P8 with 105.
PlanetF1 verdict
Daniel Ricciardo is back, and that's good news for Lando Norris
Lando Norris was second best to team-mate Daniel Ricciardo in Austin, but the Aussie's resurgence isn't a bad thing for the Brit.