Lando Norris' warning to Red Bull: We're coming for you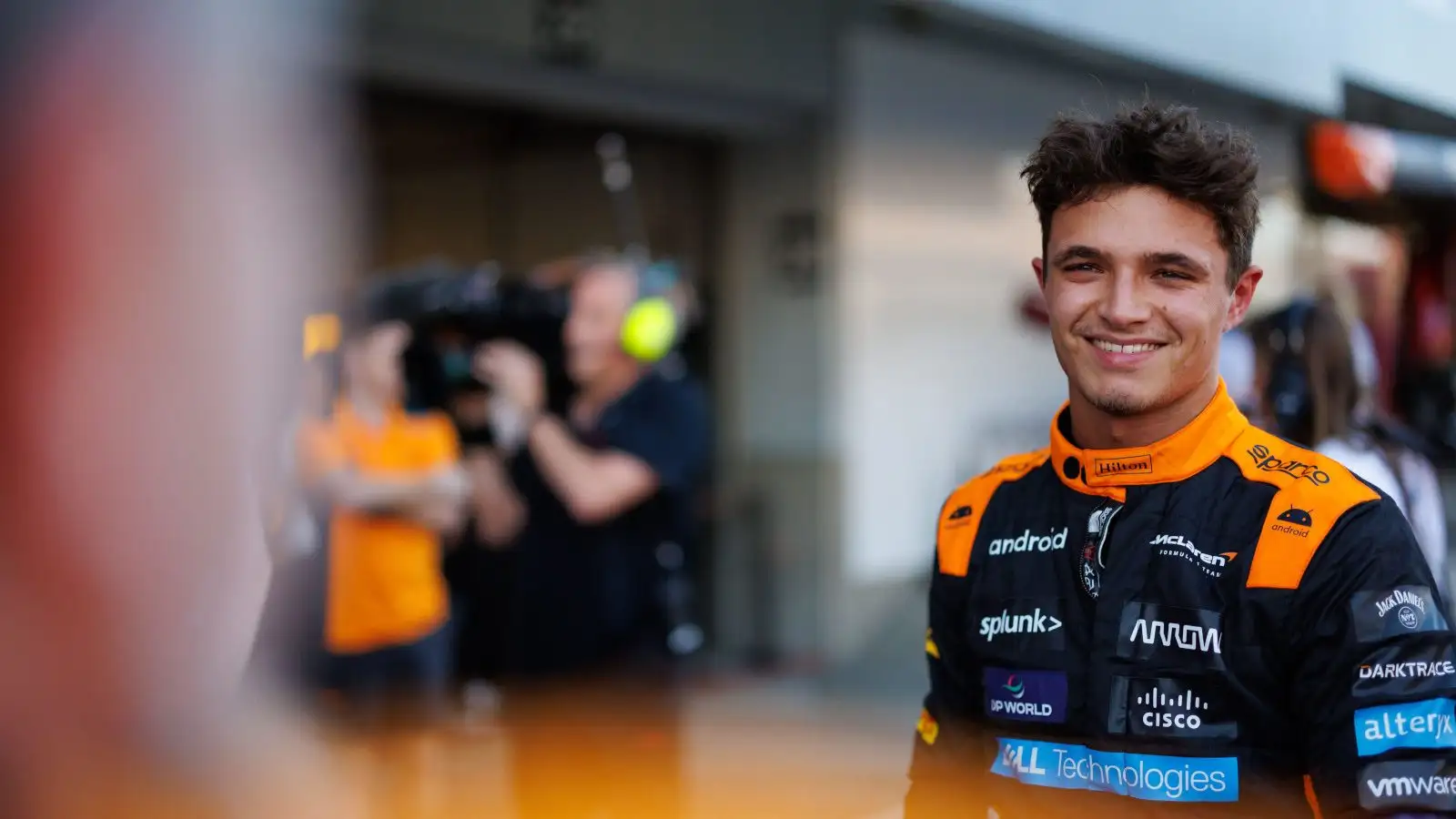 Bagging McLaren's first double podium in the much-improved MCL60, Lando Norris issued this warning after the Japanese Grand Prix: "We're coming for Red Bull!"
A team that at the beginning of this season admitted they'd missed their targets with the MCL60, McLaren had a difficult start to the campaign.
That led to the introduction of a B-spec car at the Austrian Grand Prix, which marked a notable upturn in performance, while their Singapore upgrade was another step forward.
Lando Norris issues rallying crash after double podium
Building on that, McLaren clinched their first double podium finish of this season at Sunday's Japanese Grand Prix with Norris leading home his team-mate Oscar Piastri.
His radio message to McLaren on his cool-down lap said it all: "Incredible, well done everyone, insane! Double podium, two of us up there!
"We are coming for Red Bull!"
"Let's keep up the work. Incredible. Thank you to everyone in the factory, everyone here trackside. Love you all so much, thank you."
'Not close to Red Bull but not miles away'
His joyous mood continued as he spoke with 1996 World Champion Damon Hill after the race, Norris saying he is confident McLaren are closing the gap to Red Bull – even to Max Verstappen.
"Another amazing day for us, P2 and a P3, so couldn't have asked for any more," he said. "The team did an amazing job.
"My start was very good, I almost had Max but Max is Max as well, so I didn't have another chance into Turn Two. I tried.
"The pace was extremely strong today, compared to everyone and I mean, we're not close to Max, but we're not miles away either."
With five P2 results to his name but yet to win a grand prix, Norris is dreaming of that top step.
He reckons McLaren's progress in the past few months means he's getting closer to that goal.
"We're pushing, we're getting there," he said. "The progress we've made is pretty outstanding. So like I said, I'm very proud of the team and the steps forward we're making every weekend.
"I'm sure there's gonna be some tough times to come but we're getting to step by step."
PlanetF1.com recommends
F1 2023 driver salaries revealed: How much do Formula 1 drivers make?
The updated Drivers' and Constructors' standings after the Japanese GP
Oscar Piastri secures his maiden F1 podium
Although it was Piastri who started ahead on the grid, P2 to Norris' third, the Briton got the jump on his team-mate at the start but as their strategies played out found himself behind the Aussie.
McLaren went on to issue team orders given Norris was notably quicker with the rookie moving over. Norris finished the grand prix 17s up on the road and was quick to congratulate his team-mate.
"I'm very happy also for Oscar's first podium in Formula One. So congrats," he said.
"First of our podiums together with Oscar, so yeah, a good moment for us."
With 27 points in the bag on Sunday, McLaren have closed the gap to Aston Martin to 49 points with six races remaining.
Read next: Japanese Grand Prix: Max Verstappen wins the race and the teams' title, Perez implodes