The story behind Norris and the water bottle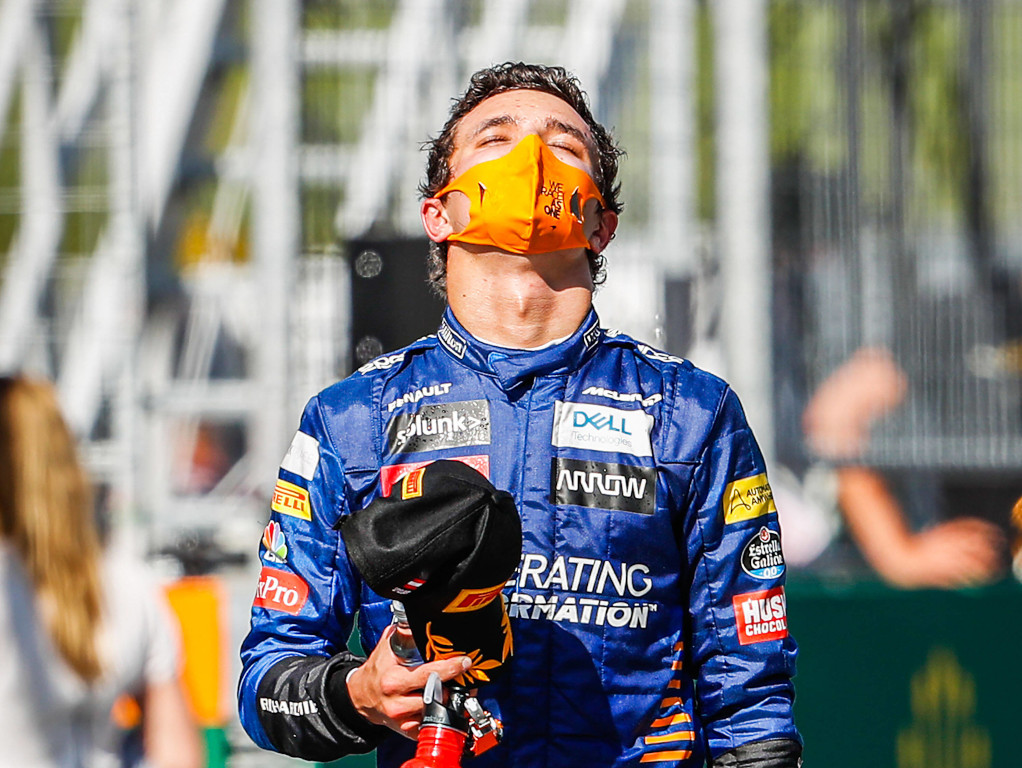 Spotted using a water bottle to cool his forehand before a temperature check, Motorsport.com reports that's not the full story behind the Lando Norris video.
Formula 1 implemented strict coronavirus protocols at the Austrian Grand Prix, the sport doing all it can to ensure the health and safety of everyone involved.
Those protocols included coronavirus tests, of which 6,000 were carried out at the Red Bull Ring, as well as temperature checks as all those permitted to enter the paddock walked through the gates.
Norris and his trainer were spotted running cold water bottles over their foreheads before doing a temperature check and being granted access.
Al llegar al circuito Red Bull, Lando y su asistente cruzaron por el control de acceso.

Al detectar que su temperatura corporal estaba algo alta, les prohibieron la entrada, pero tras bajarla con sus botellas de agua, les permitieron pasar 🤔

— 🇦🇹【 #AustrianGP 】🇦🇹 (@AlertaF1) July 4, 2020
Naturally questions were raised about their actions.
McLaren explained to Motorsport.com the true story behind the video.
According to the publication, 'Norris and his trainer had been standing chatting in the sun for 10 minutes before walking to the entrance, and when the surface temperature of their foreheads was taken, it gave an indicated reading of 50C for both men.
'With a normal body temperature being 37C, and death normally occurring above 44C, it was clear that the surface forehead temperature was inaccurate.
'During discussions with the track official, Norris' trainer asked for a temple or inner-ear check for a more accurate reading, and then explained how the forehead temperature can vary so much. He then started rolling a cold water bottle on it to further explain matters.
'The operator took another temperature reading after the bottle had been on there, and it was registered as 30C, which is below the temperature that would be regarded as a body emergency.
'In the end, the operator took a temperature check from the temple and both Norris and his trainer were within the normal range.'
Motorsport.com added that Norris had taken several Covid-19 tests, all of which were negative.
The McLaren driver had a successful weekend at the Red Bull Ring for round one of the season, securing his maiden Formula 1 podium.
The 20-year-old Brit earned the praise of F1 sporting boss Ross Brawn.
"One of the protagonists was Lando Norris. In the first year he couldn't really get out of the shadow of his experienced team-mate, Carlos Sainz, but he proved himself in Austria on Sunday," Brawn wrote in his Formula1.com column.
"His last few laps, in which he had to close the gap with Lewis to take advantage of his penalty, were exceptional and really great to see. He's driven himself to the podium."
Follow us on Twitter @Planet_F1 and like our Facebook page.