Although stepping into the unknown with a new team-mate at McLaren, Lando Norris isn't "worried" about his new partnership with Daniel Ricciardo.
From one bromance to another, Norris said farewell to Carlos Sainz at the end of last year with the Spaniard leaving for Ferrari.
That meant a new team-mate for Norris with Ricciardo swapping Renault for McLaren in the off-season.
The Brit is eager to learn from the seven-time grand prix winner.
"It's a little bit into the unknown because I've only had one team-mate in Formula 1, so it's hard to know what to expect from somebody different," Norris said to The Race.
"But I rate Carlos extremely highly, as do Ferrari. I don't feel like I wasn't going up against anybody competitive and Daniel is going to do something incredible [in comparison to Sainz].
"I've seen Carlos do many things better than Daniel, but there's also a lot of things that Daniel probably does better than Carlos.
"He's a different driver, but he's not going to be tenths faster than Carlos.
"Maybe there's better consistency or better feedback, he's able to do a better job in qualifying or he's better at tyre saving, there's these small things that he can do slightly better in.
"A lot of it is just going to be from his [Ricciardo] experience of being with a lot of different teams in Formula 1 and at a Red Bull team which has won races lately.
"I can't wait for the opportunity to learn from someone like that, rather than feel worried or anything like that."
Driver and team face coverings are available now on the official Formula 1 store!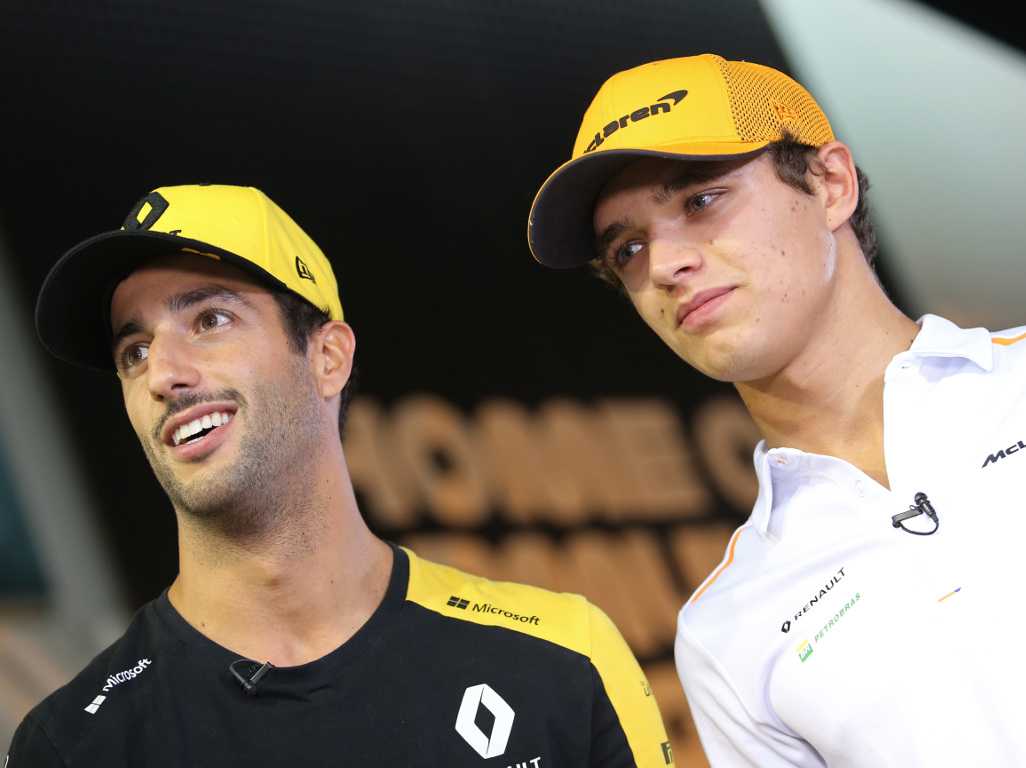 This year's championship marks Norris' third in Formula 1 while Ricciardo is competing in his 10th full season.
Norris, though, says he's not going to defer to Ricciardo when he has an opinion of his own.
"I've been able to lead my own conversations a lot more, lead in decisions and future projects," he explained.
"Not just thinking about how to maximise that car in the race, but what to look ahead to and prepare for in the next races and next year and in the future.
"Almost one of the biggest things, apart from the on-track stuff, it's the off-track confidence and being able to say what I want from the car, what I need from the car to do a good job for myself.
"In 2019 and even 2020, I was very critical of myself and saying I'm not doing a good enough job, but there comes a point when I have to be – not selfish – but have got to say I want this from the car and I'm blaming the car for not giving me that confidence.
"I've learned how to just say 'I will be doing a better job if you can make this better on the car', because it will give me better confidence. Maybe it's not better on the car, but mentally for myself, for my own performance.
"Things like that improve performance and improve consistency. That's almost one of the biggest things that has changed."
Follow us on Twitter @Planet_F1 and like our Facebook page.