Exclusive: New ticket details emerge for Las Vegas GP, no dynamic pricing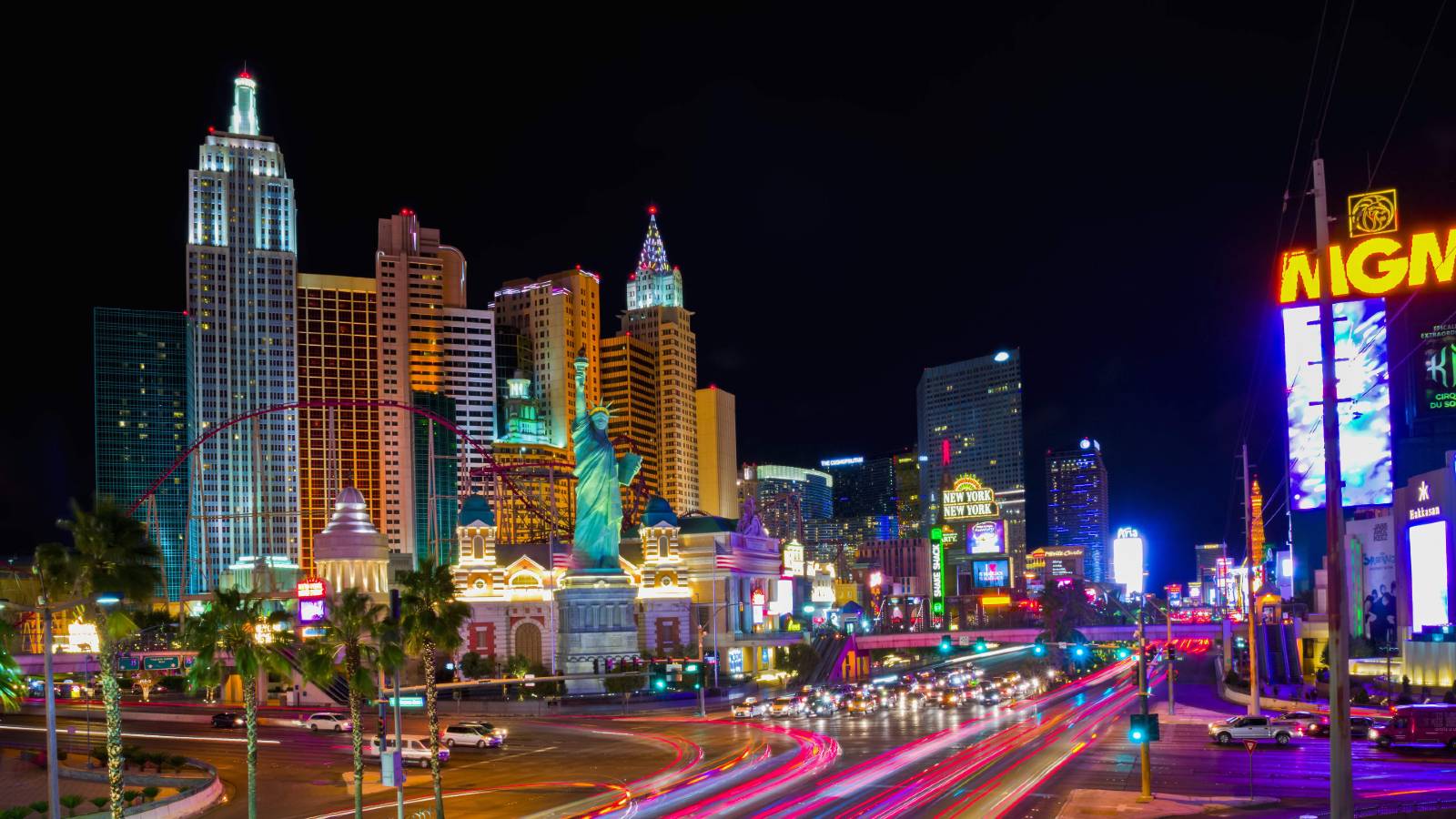 The Las Vegas Grand Prix has confirmed to PlanetF1 that fans will not be faced with 'dynamic pricing' when it comes to buying tickets for the maiden race.
Dynamic pricing has become increasingly common when purchasing tickets online and is the practice of raising the price depending on the interest.
This came to a head earlier this year when the British Grand Prix were forced to suspend sales after fans complained of waiting in a queue for hours only to see the cost of their tickets had dramatically risen.
The Vegas race is the newest addition to the calendar and while tickets are not yet on sale, the Chief Commercial Officer for the Las Vegas GP told PlanetF1 that will not be using dynamic pricing.
"One thing I will commit to is the fact that we will not be dynamically pricing the event," Emily Prazer said. "So the ticket prices, you see will not change.
"What we can't control is the fact that casinos may start bundling it with Lady Gaga concerts and hotel rooms and restaurants and stuff like that, that's their prerogative, but the face value of the ticket is not something that we're willing to change."
Prazer also revealed that tickets will go on sale in batches with an announcement coming during their launch party on November 5, just over a year out from the race date.
Prazer also confirmed that they were looking into the possibility of opening fan zones in the city so that fans without a ticket can watch the race.
"The scale of Vegas is out of control," she said. "The size of their conferencing space…they are legitimately built for it.
"So [the fan zones are] depending on how the sales go, we won't go on sale with that straightaway.
"We'll see how the sales go, what the demand looks like, what the feedback is and then we can turn that on really easily.
"We're going to definitely look at how that all comes together but each step at a time. You've got this really big launch party on November 5, that's going to be epic.
Bringing the shimmering spectacle of The Strip indoors, our Luxury Vegas hospitality concept is the quintessential modern VIP experience. A visual sensory feast – sleek, glamorous, vibrant, and colorful. #LasVegasGP #F1 pic.twitter.com/wFZ27ro9ct

— F1 Las Vegas (@F1LasVegas) October 17, 2022
"There'll be a couple of announcements coming out this week with what's going on with that. And then from that, you'll see some ticket sales.
"Then early next year in line with the F1 calendar going live again, there'll be some more tickets released."
Given the luxurious lifestyle that is often associated with Las Vegas, many Formula 1 fans are worried they may be priced out of going but Prazer reaffirmed F1's commitment to make tickets affordable.
"We're planning affordable general admission areas and that we'll be within a hospitality area. So we're trying to make sure that it is accessible.
"The other thing we're trying to do is add value to our tickets. I think we're going to be the first all-inclusive race on the calendar. So food and beverages, excluding alcohol for legal reasons, will come with any type of grandstand ticket that's purchased.
"We're trying to think about ways that yes Vegas is is going to be more expensive but how do we then provide the value back through making sure that people can either afford the ticket they want or have access to the tickets they want."
One of the tickets on offer will be the fan festival event which Prazer expects 45,000 people to attend.
"It's off-track but it's opposite the Wynn [Hotel] and that's where for those that are more kind of interested or not 100% sure what they want to do in the first year, they can come and just be really part of the city, which is something that happens quite a lot in the US.
"From our point of view, it's how do we replicate the feeling of everybody is welcome. There are obviously over 150,000 hotel rooms here in Vegas, which means that there is plenty of space, which is something that doesn't happen other races.
"Vegas appeals to everybody, there's the super luxury but then there's the really good value rooms. So it really depends on what you want to achieve out of it."