F1 CEO Stefano Domenicali has revealed two other American cities are in the running to host a second Formula 1 race in the USA besides leading contender Miami.
Austin, Texas has become the home of the United States Grand Prix since the first F1 race at the Circuit of the Americas was staged in 2012.
But Domenicali is keen for a second to take place in order to further broaden the sport's appeal – and has mentioned Las Vegas and Indianapolis as possible options.
Miami has been on the agenda for some time, with Domenicali saying recently the Florida city "is a place where we are looking – there is a big interest from both parties to be there".
But in an interview with Autoweek, in which the Italian cited America, China and the Far East as regions where F1 wants to focus upon to build its business, Domenicali threw two other possible venues into the mix.
"America is a work in progress," said Domenicali, who took over as F1 CEO from Chase Carey last month.
"I really hope we can give you a straight answer very soon. But no question, that is a focus. The objective will be to increase to two American races. That is really the target."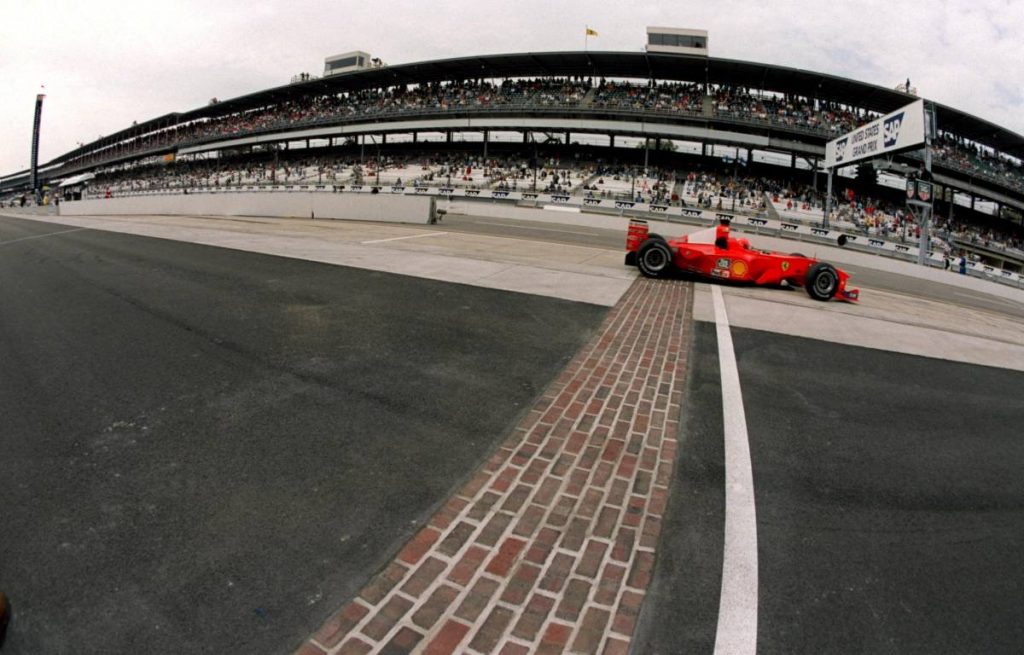 Check out the new 2021 collection on the official Formula 1 store!
Asked if Miami remains the priority, he added: "I cannot say today whether Las Vegas is better or worse, to be honest. We are working very hard on that.
"Indianapolis is in the equation. That is why it is good we have a lot of elements, but it would be wrong and premature to say anything because otherwise we create expectation that we don't want to create.
"What I can say is that the focus is definitely there. The big thing we need to change in the US is to feed info every day — more at all levels — with the involvement of the drivers, the teams and the organisers. This is something we want to do very strongly this year."
An F1 race in Las Vegas would not be the first because two, titled the Caesars Palace Grand Prix, took place in 1981 and 1982, won by Alan Jones and Michele Alboreto respectively.
However, it did not prove popular because the track was laid out in the parking lot of the hotel and casino complex and attracted small crowds.
Indianapolis also has a controversial relationship with Formula 1 because in 2005, its US Grand Prix saw only six drivers start after 14 withdrew at the end of the parade lap in protest at a series of tyre failures over the weekend which had caused accidents.
Follow us on Twitter @Planet_F1 and like our Facebook page