F1 strike 10-year deal for Las Vegas Strip to shut down for races until 2032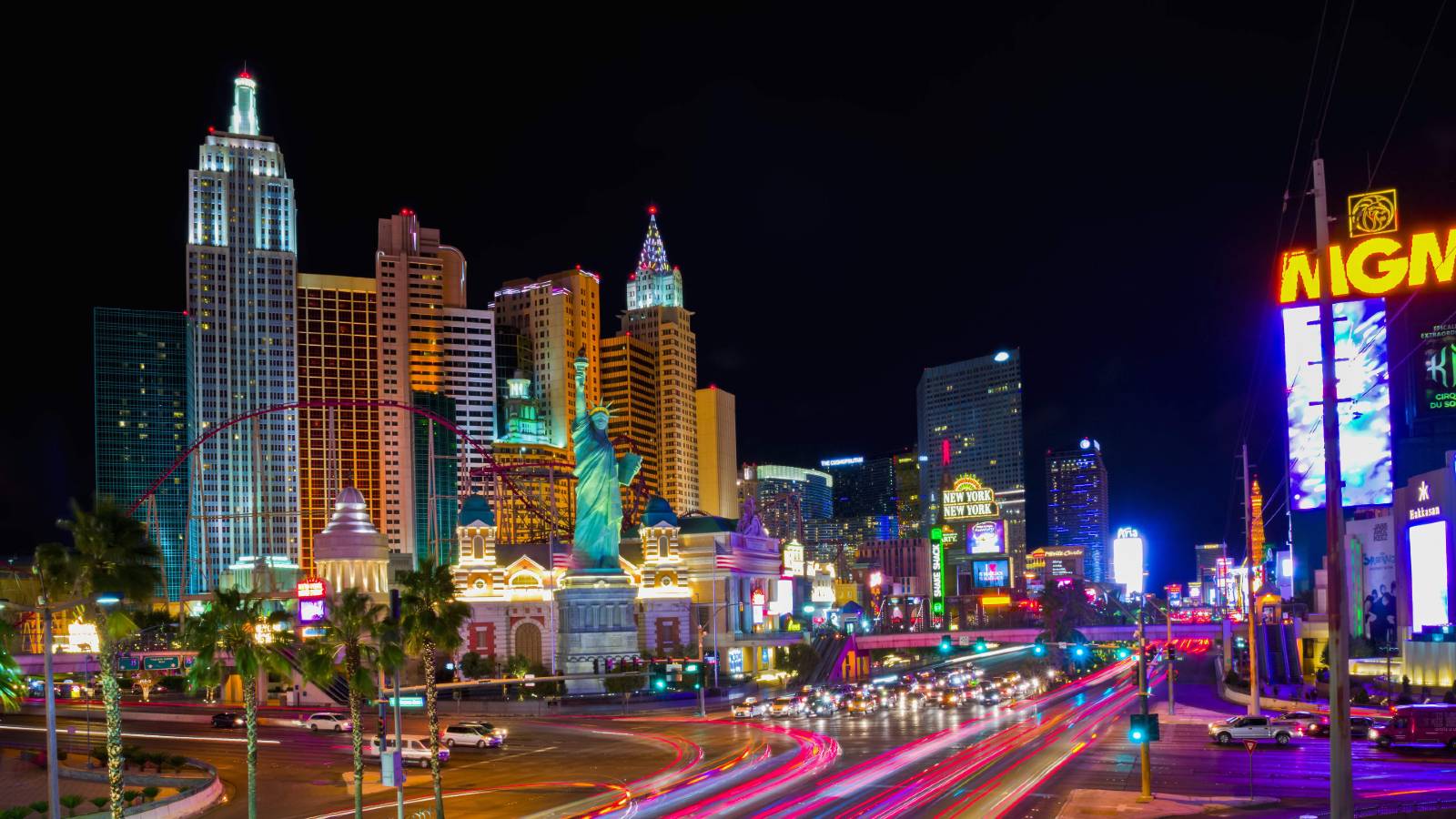 Formula 1 and Las Vegas Grand Prix organisers have agreed a deal with the city to shut the Strip on race weekends for the next 10 years, with a long-term view about the race's success.
This move comes despite Las Vegas joining the Formula 1 calendar on an initial three-year deal from this season, as race officials look to build up a "lifetime in partnership" with the sport in future.
Formula 1 itself has also been clear in its intentions to head to 'Sin City' beyond its initial deal, with the race set to take place on the Saturday night of Thanksgiving weekend in America, in a primetime slot – giving the sport arguably more exposure than it ever has in the United States.
Such is the confidence of the success of the race, slated for November this year, the Clark County Commission approved a resolution which recognises the Las Vegas Grand Prix as an event in the city for the next 10 years.
This included the recognition that certain roads owned by Clark County would require closing for the requisite weekends, which are Las Vegas Boulevard, Koval Lane, Harmon Avenue and Sands Avenue as the circuit's route was mapped out.
The ruling also came with indication that Vegas' placing late in the season may continue into the future, with the resolution stating roads will be closed "a few hours a day for five days, beginning on each Wednesday through Sunday in the week prior to the Thanksgiving holiday in November in the years 2023 through 2032."
PlanetF1.com recommends
Four US races? Christian Horner talks up New York City as future F1 host
FIA president Mohammed Ben Sulayem confirms surrendering of F1 control in letter
Logan Sargeant backs F1 to soon surpass NASCAR popularity in US
Las Vegas Grand Prix project manager Terry Miller has already spoken of the progress that is being made in the city, with construction already underway on a 39-acre site which will house the paddock and pit garages, set to cost $240million, which he added is on schedule, and he feels is going to be a big success for the city as a whole.
"This is a community-wide opportunity for the labour force, for vendors, for everybody that is excited about a new opportunity in Las Vegas and Clark County," Miller said, per Motorsport.com.
"We're very proud of what we're doing. This obviously provides labour for construction, but also for the operation of the event itself. If the resolution is passed, it will be years to come.
"The impact the Las Vegas Grand Prix brings to our community is very significant."
"We have a three-year contract with Formula 1, but we anticipate a lifetime in partnership," Clark County commissioner James Gibson added before the unanimous approval vote took place in the city.
"This will open the pathway to be able to do it for at least 10 years. And then beyond that, I'm sure that those who succeed us will see the value in what we've done and continue doing it forever."