Laurent Mekies: United Ferrari accepting setbacks 'with a smile'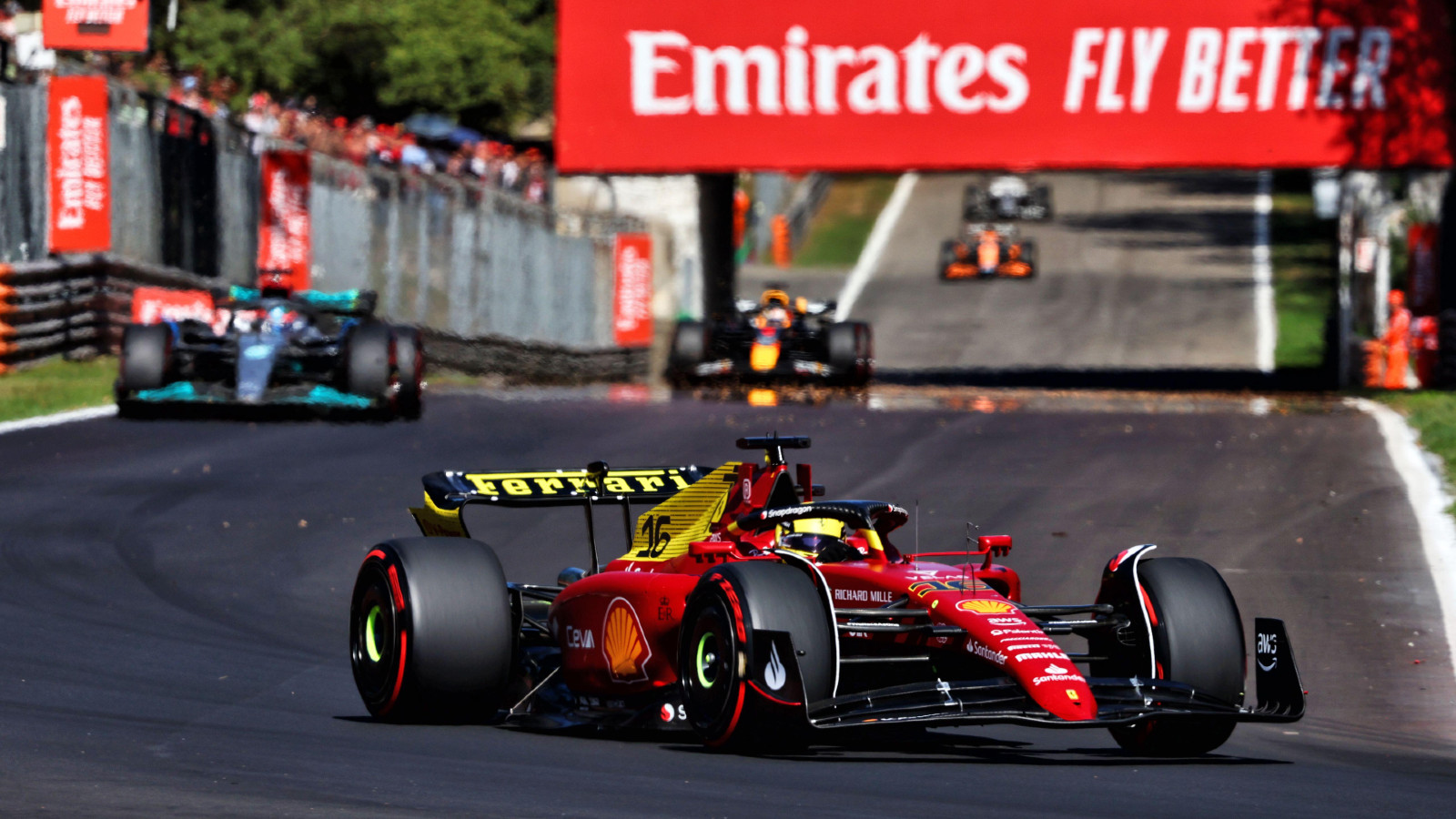 Ferrari's sporting director Laurent Mekies says his team are conscious of errors made in 2022, but are accepting them as part of a strengthening process.
Mekies believes that Ferrari's significant step forward in 2022 proves the team are on the right path, and are now uncovering the weaknesses that have stopped them from challenging more strongly for the titles.
After a strong start to the '22 season, a mixture of reliability problems and strategic mistakes resulted in their title bid fading, while Red Bull have taken steps forward on the pace front in recent races.
With focus seemingly shifting towards strengthening their operations for 2023, Mekies said Ferrari are carrying out the work required to become a more threatening force.
Speaking to Channel 4 at the Italian Grand Prix, Mekies said a diligent approach is being taken by the Scuderia.
"If you look at Sundays, we've had a few races where we didn't have the right pace, but it was not the majority of them," he said.
"We have had a few reliability issues, and we have made a few mistakes. If you add all of that, it's simply telling us that we've made great steps forward this year with a faster car, but we need more work to do to be stronger all around and that's what we are working on.
"It's not the quickest thing to do. But we are, in the same way that we got where we are, trying to have the same approach to get the next steps that we still need."
"Ferrari get more criticism for certain things"
The errors that cost Ferrari dearly, such as strategic errors in Monaco and Hungary, as well as a driver error from Charles Leclerc in France, have put immense pressure on the Ferrari team as the spotlight has shone directly on team boss Mattia Binotto.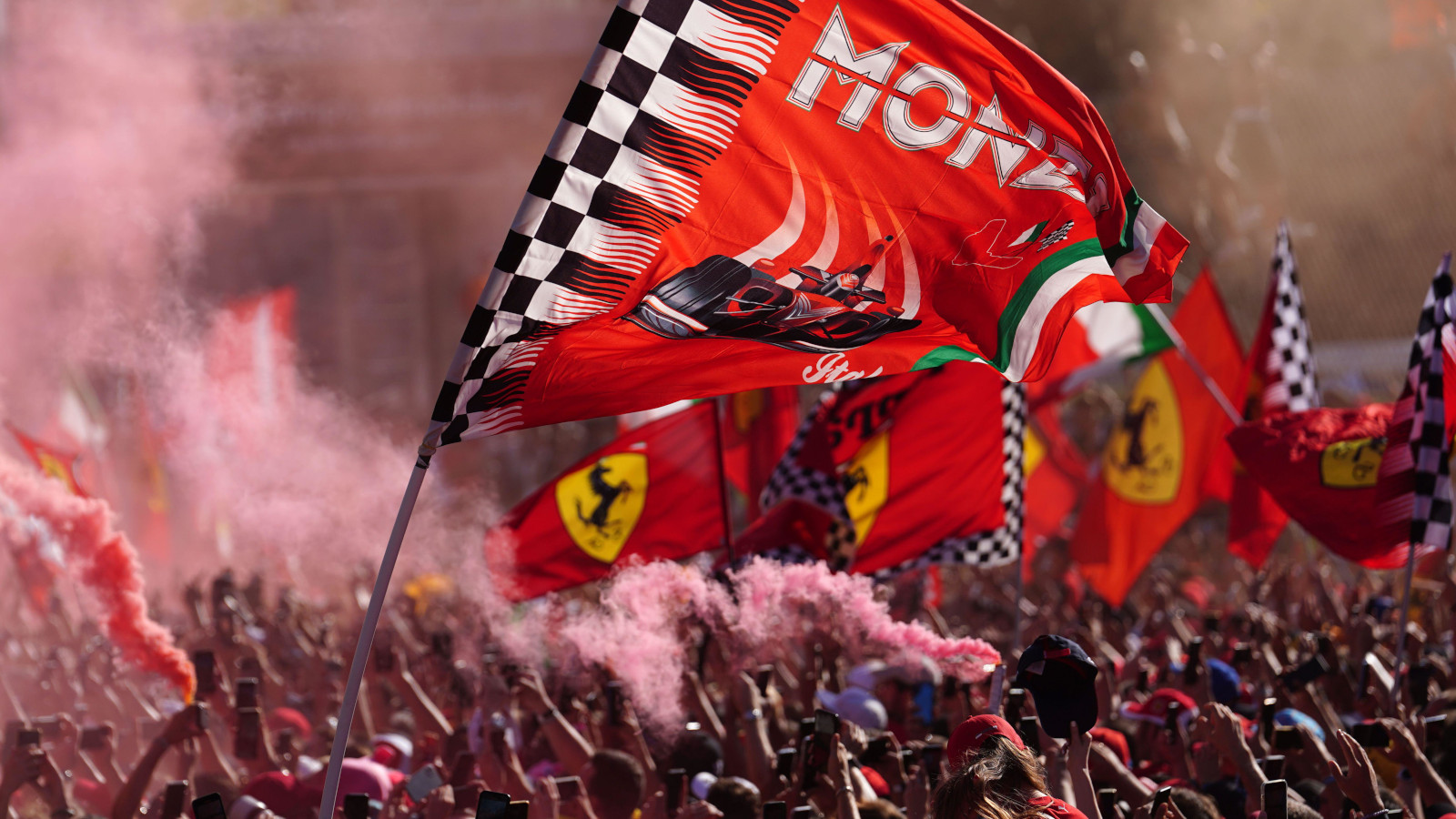 Mekies pointed out that, due to Ferrari's status and history, the errors made by the Scuderia are perhaps amplified more than if they were made by another team.
"You get a lot of interest as Ferrari in general and, yes, sometimes you probably get also a lot more criticism for given actions," he said.
"But I think, if you put all of that together, it's also what makes Ferrari special.
"So, we take some of the downsides with a smile and we are conscious of our responsibilities, we are conscious of what the tifosi, and perhaps more, are expecting from us and we need to continue working hard and making small steps that will make us stronger."
Everyone at Ferrari is "pulling in the same direction"
Despite Ferrari's promising season leaving a bittersweet taste in the mouth for the team, Mekies said there's no dissent within the ranks.
Instead, it's the complete opposite, as he explained the entire Scuderia is working together to become a more formidable package.
"You would expect me to say that but it's a simple truth," he said.
"The team is incredibly united. We have had quite a few stress tests, but Mattia, Charles, and Carlos [Sainz] – they are incredible leaders and they are 100% committed in their heart, especially to making sure that everybody keeps pulling in the same direction.
"Of course, we have had very difficult moments, but you will see that people are pulling in the same direction, that they are trying to help each other and they can't wait to get the next opportunity to progress and to be stronger together."