Alpine drivers 'took four or five months' to click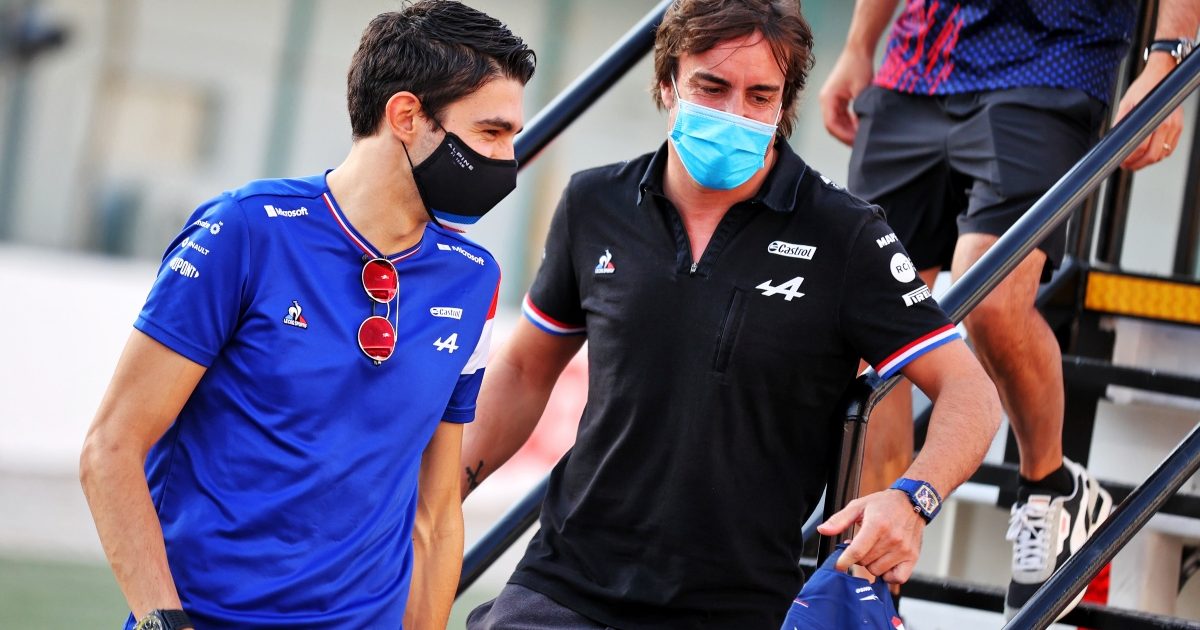 Alpine CEO Laurent Rossi says it took "four or five months" for the team to get the best out of both of their drivers in 2021.
The French team enjoyed a relatively successful campaign last year, finishing P5 in the Constructors' Championship with one win and one podium to their name.
It was not all smooth sailing though for they spent some weekends at the bottom of the midfield, much closer to the back of the pack than the front.
However, while there were highs and lows, Rossi says Alpine were on a steady upward trend all year in terms of performance.
"It may be more difficult for you as outsiders to estimate than for us, but actually our performance curve has been more linear than you might think," he said, quoted by Motorsport.com.
"We knew quite well what to expect before the last races and better understood the car throughout the year.
"I have to say right away the biggest progress has been made through our execution, starting with how we could get the most out of both drivers."
Fernando and Esteban were one heck of a duo in 2021! 👀

Here's how @alo_oficial and @OconEsteban measured up this season ⚔️#F1 @AlpineF1Team pic.twitter.com/Yl3fwjIGyR

— Formula 1 (@F1) December 17, 2021
Indeed, they were one of the few teams on the grid that had both drivers performing well for the majority of the year with Fernando Alonso and Esteban Ocon often both impressing.
Rossi says it took almost half a year to get the best from them though and feels the Hungarian Grand Prix, where Alonso held off Lewis Hamilton to help Ocon secure a flawless victory, was the result of that work.
"First we got Esteban in our team and we tried to get him in the best possible situation at the beginning of 2020," he added.
"This year, Fernando came back and it certainly took us another four or five months [to get the best out of both drivers].
"We have constantly taken steps and in Hungary we saw where that can lead. Of course, there was also some luck and drama, but it fitted seamlessly with the progress we had made."
The team's results improved as the season went on, but that was not due to upgrades with Rossi saying none were introduced after the Azerbaijan Grand Prix.
Instead, he says, they made gains through understanding their car better.
"We knew before the season that it would be difficult and we also knew before the season we would get the latest updates in Baku," he said.
"It was about small improvements, where we actually took the biggest step before the first race in Bahrain. Then we learned how to understand and fine-tune our own car.
"In the beginning, there were weekends when we scored points but had no idea how ourselves. Towards the end of the year we understood everything much better and knew for the weekend actually already where we would end, depending on the type of asphalt and whether the circuit had many fast or slow corners.
"In that respect, it became quite predictable."
Alpine's gamble for 2022
The Alpine team are introducing a brand-new engine in the hope of progressing.