Laurent Rossi applauds Alpine recovery after arriving for testing in a 'shambles'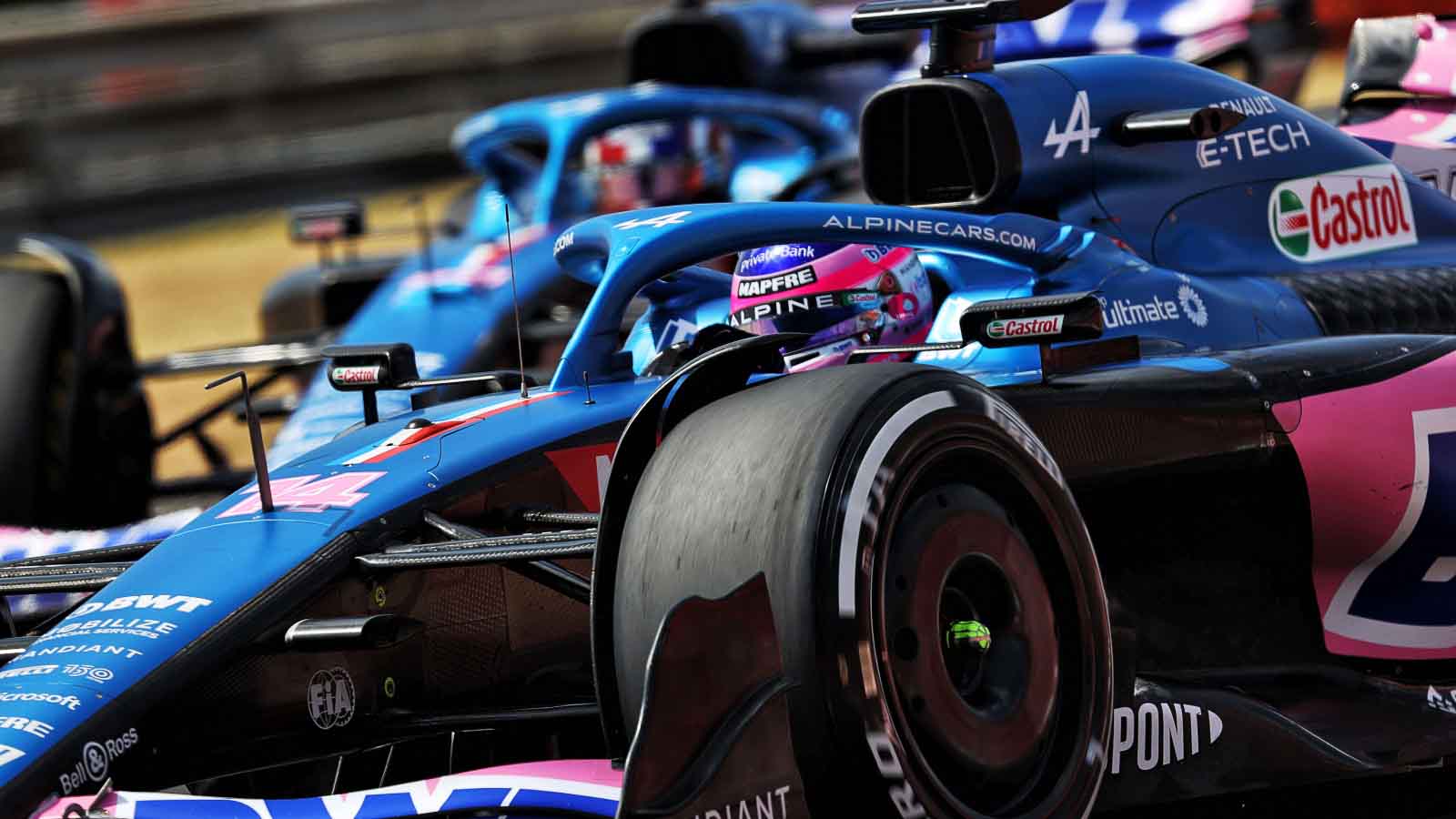 Arriving at the opening pre-season outing in Spain in a "shambles", Laurent Rossi is "quite pleased" in the manner in which Alpine recovered from the predicted P8 to finish fourth in the championship.
Alpine's first outing with the all-new A522 didn't go according to the plan, with the team completing the third fewest number of laps as they set about testing aero parts while also losing track time when Fernando Alonso pulled over on day three with smoke billowing from the rear of his car.
The second outing in Bahrain was an improvement, but once again the mileage wasn't what they had wanted.
It had pundits predicting Alpine wouldn't factor in the top-half of the field, only for the team to kick off their campaign with a double points-haul in Bahrain.
It turned out to be a season in which the Enstone team only missed out in three grands prix as they raced their way to fourth place in the Constructors' Championship.
"We started the season in bad shape – I mean, we arrived in Barcelona in shambles, I could say," Rossi said as per Motorsport.com.
"Then the idea was to develop as late as we can, because it was a brand new car, and then from there, to try and make our way up the grid.
"Nobody was seeing us anywhere above eighth position, I remember back then, and McLaren had a very fast car.
"So I'm quite pleased that we managed to catch up and then hopefully overtake them to get where we are now."
After a neck-and-neck battle with McLaren for most of the season, the two teams tied on 81 points after the Austrian Grand Prix, Alpine pipped their Woking rivals by 14 points.
"At the beginning of the season, the goal was to put a new structure in place, which we did," Rossi added.
"That structure was supposed to deliver innovations, upgrades throughout the entire season, to be more competitive, which we did, which culminate ultimately in a better position.
"So it is important [to finish fourth] not just financially but also for the momentum. We said we would try and progress every year to catch up as much as we can with the top teams. It's important not to miss the first step."
Alpine's reliability v McLaren's new signing
Lando Norris said, at least twice this season, that McLaren are only on a par with Alpine in the standings because the Enstone team was doing a "pretty bad job".
Alan Permane shrugged that off by saying the McLaren driver was clearly "rattled", adding that Alpine aren't looking behind, they're focused on "trying to beat Mercedes".
But given their poor reliability this past season, six DNFs for Fernando Alonso and two for Esteban Ocon – and that's not counting their qualifying or sprint race issues, Permane may be looking too far up the road – he needs to focus on McLaren.
Next season the Woking team will have former Alpine cadet Oscar Piastri in Daniel Ricciardo's stead and that is sure to bring in more points than what the Honey Badger managed.
There are few in the paddock who doubt Piastri can score points, perhaps even take the fight to Norris, but there are some questions still about Alpine's reliability.
Otmar Szafnauer says they went for power over reliability with their engine, confident they can fix the reliability if need be but perhaps couldn't find the pace if it wasn't there, but given they had more issues in the latter part of the season there's a big question mark.
If Alpine can't resolve those issues in the winter, they may find their former protégé being the one to twist the knife they already feel he stuck into them.
Read more: Esteban Ocon says he did 98% of the work at Alpine, Alonso the remaining 2%