Brivio's Alpine future uncertain amid MotoGP rumours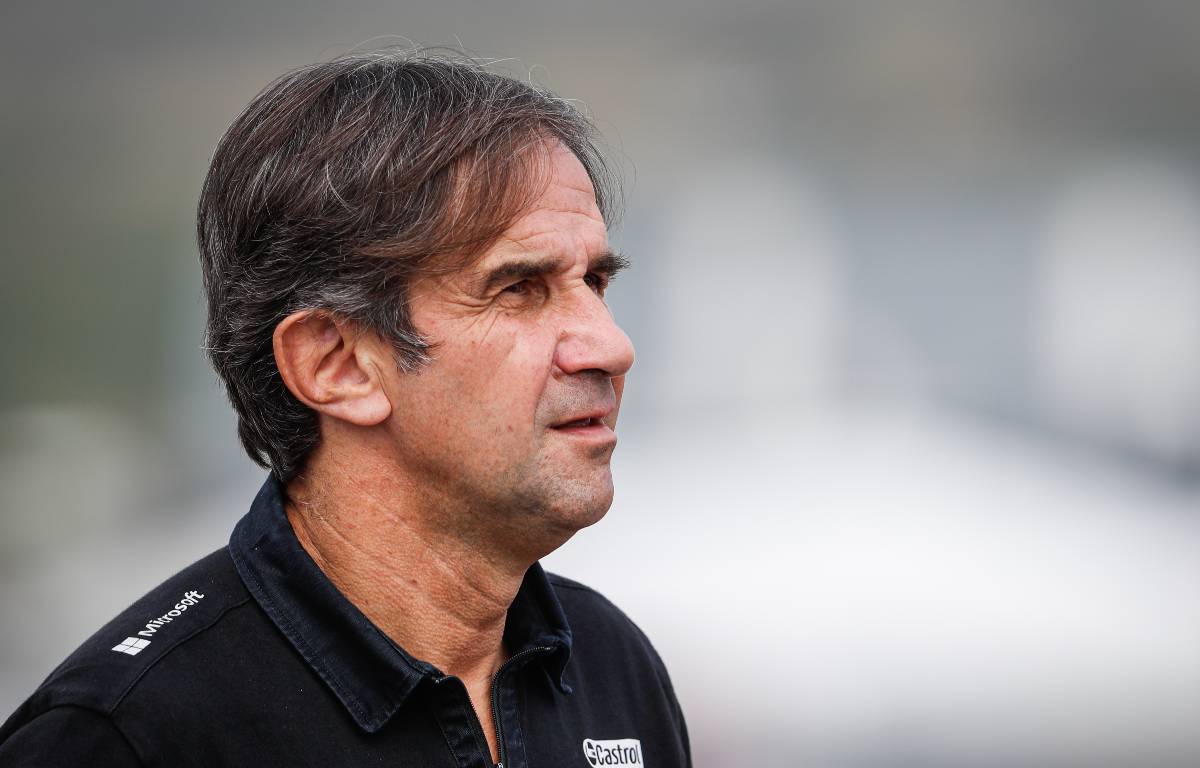 Laurent Rossi has refused to confirm Davide Brivio's future is with Alpine after rumours emerged hinting of a return to MotoGP.
Brivio was a surprising choice as one of the bosses at Alpine when they restructured their management set-up for this season.
Dispensing with team principal Cyril Abiteboul, they decided on a more collective leadership team than most F1 constructors, comprising executive director Marcin Budkowski and racing director Brivio both reporting to Rossi, the CEO.
The 57-year-old Italian is more involved with drivers Fernando Alonso and Esteban Ocon than on the technical side, having made his name in the two-wheeled sport by managing Yamaha to five MotoGP riders' championships and Suzuki to the 2020 title.
But in a campaign for Alpine in which Ocon's shock Hungarian Grand Prix victory has been by far the highlight, rumours have recently surfaced that Brivio could be heading for the exit without reaching a second season.
Rossi has said he is potentially looking to shake up the managerial structure for 2022 in his efforts to make Alpine a greater force, and stopped short of saying Brivio's place is secure.
Teamwork personified, week in, week out.#MexicoGP pic.twitter.com/1q6oLz5ViA

— Alpine F1 Team (@AlpineF1Team) November 5, 2021
"On the MotoGP rumours, all I can say is they are very positive regarding Davide," Rossi told Motorsport.com. "They all mention that the guy is missed dearly there.
"So I would say it's a great testament to the value of the person, and he is showing that into our team.
"He is definitely bringing a lot in terms of drivers' management and also the gel he puts into the team on the track, like his sporting experience, is invaluable. And it shows.
"As regards the future, Davide, just like any other person in the team, will evolve in the organisation that I will decide, following the changes I will decide at the end of the season. He is no different from the rest of the crew."
Rossi has indicated nobody's position is necessarily safe, with Alpine having plateaued at best this year in the fifth position where they finished the previous two Constructors' Championships.
"Is it the right organisation for the next set of challenges and to carry on climbing the ladder? Well, I will assess that at the end of the season," said the Frenchman.
"I want first to finish the season in P5, and secondly to make sure at Enstone and Viry everyone is focused on developing the new car for next season.
"Then I will make my call regarding evolving the organisation at large and the top management in particular."
Do Alpine have the answers they were looking for?
Have Alpine found the answer they were looking for after both their cars retired at the US GP?